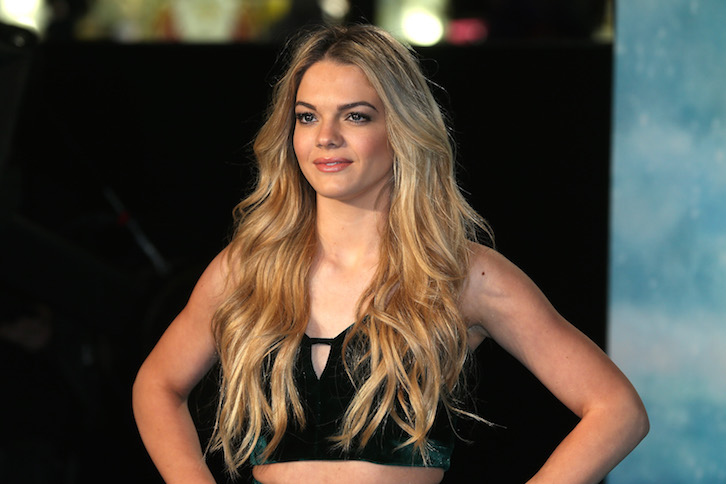 X Factor winner Louisa Johnson was back at the West Ham training ground this week and relished the chance to meet up with skipper Mark Noble and the rest of the first-team squad.
Johnson will never forget her previous visit when she performed in front of Slaven Bilic and the players and then achieved the biggest moment of her life when she was crowned the X Factor winner.
The pop singer is now celebrating a top five UK hit alongside Clean Bandit with her 'Tears' single and cannot wait to make her first ever visit to London Stadium to watch her beloved Hammers in action.....
It has been really nice to come back and see all the players. It is such a modern training ground and it is really good to see everyone again.
It has been a long time but I have managed to keep in touch and that has been really good.
I am so happy that we managed to keep Dimitri Payet this summer and my brother is even more pleased because he is a big West Ham fan. He adores him and it is great for everyone.
The last few months have gone so quickly and it has been a whirlwind for me since I won the X Factor. So much has happened and it has been crazy.
It was so strange when I last came to the training ground as it was just before the final and I wasn't feel the pressure, but when I came to see all the players and singing in the canteen was really scary!
I was so nervous because I got used to singing in the live shows and it became like an everyday thing.
But it was amazing to sing in front of everyone and I have come so far since then and so have the Club. We have done it together.
When we came to the training ground last time I developed a really good friendship with Mark Noble and we support each other all the time.
I really like his wife and kids and he gets on well with my boyfriend so we all get along really well. We have become really good friends.
The move to the new Stadium has been incredible. Unfortunately I have not been able to see a game yet as I have been so busy, but I hope to go there soon and I think we can become a really big Club in London.
We can definitely overtake the likes of Arsenal and Tottenham!
I would love the chance to perform there one day and it would be an amazing experience.
I am so pleased with the 'Tears' single and working with Clean Bandit has been amazing. I really respect them as artists.
The song has done so well and it is still getting good radio play. We are hoping that it will go platinum soon.
I have got a few more songs coming out and they will be like a diary entry. I am not sure if people will expect it, but I think that is a good thing.