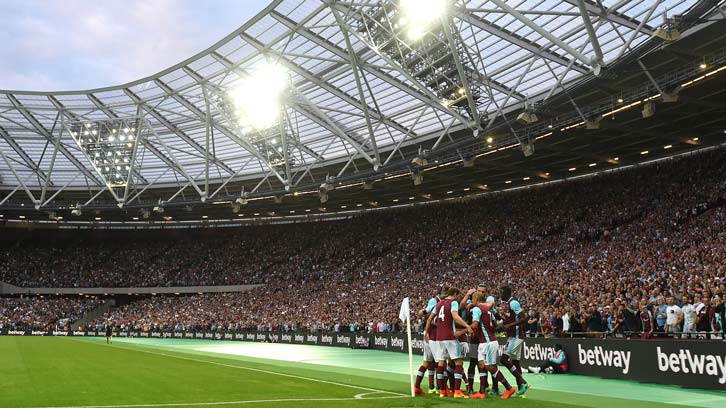 The matchday ritual. An essential part of most fans' build-up to a game.
 
Whether it's to settle nerves, bring luck ahead of kick-off or just something you always do – it's almost as important as the football itself.
 
From grabbing a pre-game pie to picking up a programme to add to your collection. Wearing your lucky scarf – even on a steaming hot day in August – or placing a quick bet – we all have one.
 
Sometimes, it can leave you open for a bit of stick – 'You've picked them to win?' your mate pipes up when casting an eye over your weekly accumulator on the Betway app.
 
Even Bobby Moore had his own little tradition – always ensuring he was the last one in the changing room to put his shorts on. But from the players on the pitch to the fans in the stands, these little acts all add to the excitement of a match day. And whether that's at the Boleyn or West Ham's new home at London Stadium in Queen Elizabeth Olympic Park, for Hammers' fans, that will never change.
 
Which is why, as principal sponsors of the club, Betway want to help create a new tradition. As you may have seen dotted around the stadium concourse, we've installed eight new kiosks where you have the chance to win up to £5k, every home game, with the Betway £5k Predictor.
 
It's free to play and easy to use. You just visit the touchscreen terminal, predict the final score, who the first goalscorer will be, what minute you think they'll score and hit submit.
 
And if you're correct, you'll pocket the jackpot.
 
The game is simple to navigate, with only some basic fields of information to enter, and when you're done you'll get a text message confirming your prediction.
 
So if you think Dimitri Payet will get the goal, in the 20th minute and the Irons will win 3-0 on Saturday, you select that. Your picks might raise a couple of eyebrows with your mates, but if they come through, then you'll be the one laughing.
 
Of course, if you really believe in your selection, you'll have the chance to place a little bet on it as well. Dimitri is 6/1 to bag the first goal on Saturday!
 
And if you're new to Betway, you'll also get the benefit of an instant matched Free Bet up to £30 when you join us. So if you fancy yourself as a bit of an expert, have a canny ability to get the right result and think you know the score, then get involved.
 
A new chapter is being written in the club's history this season. And with Betway, you can help create a new tradition for a matchday.