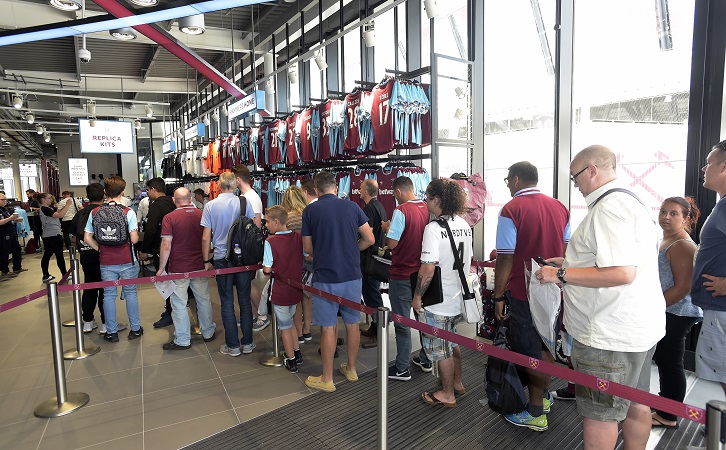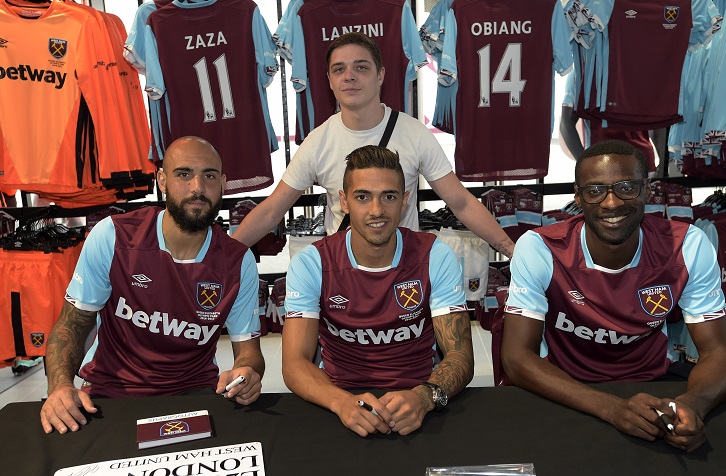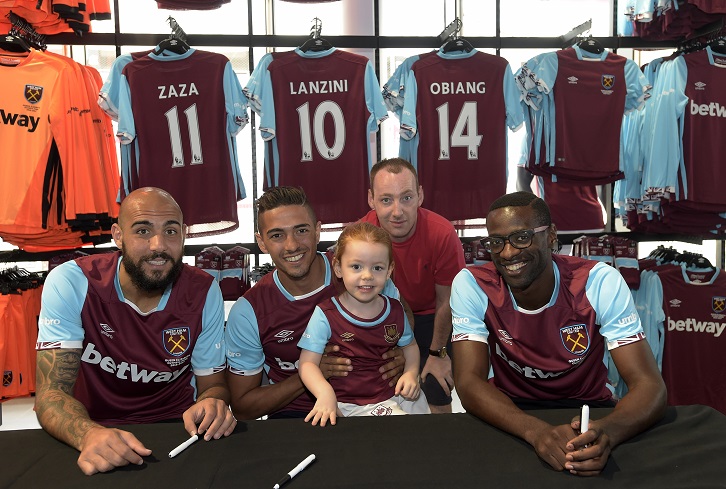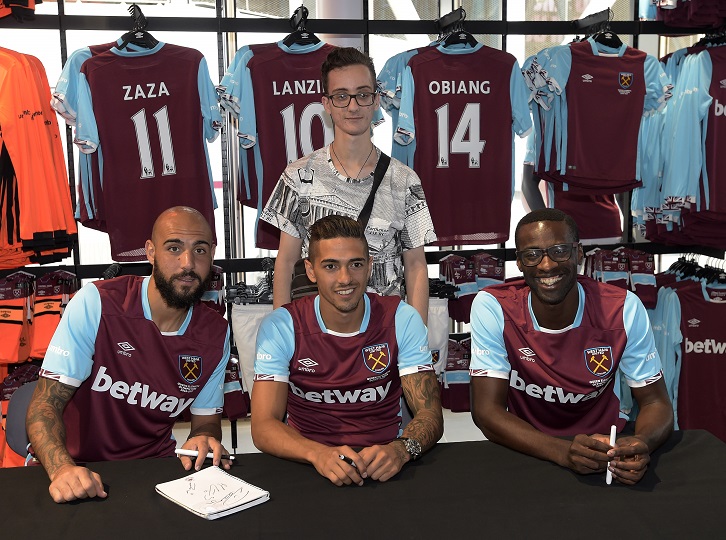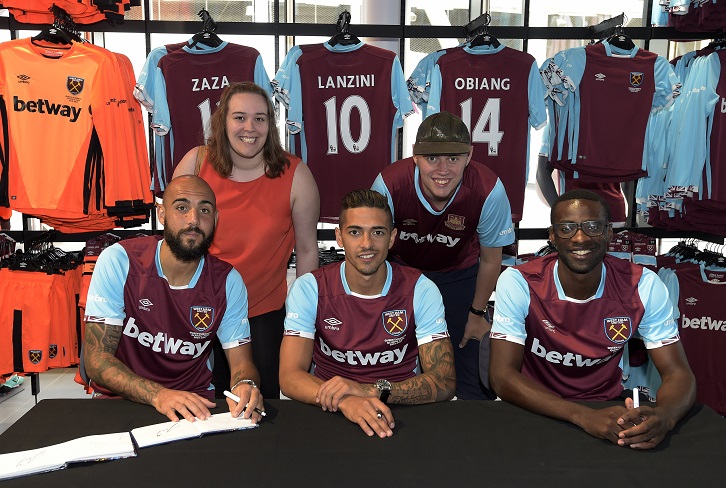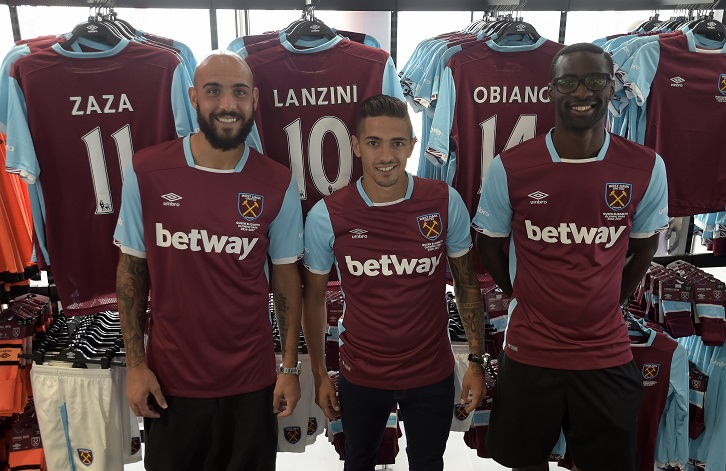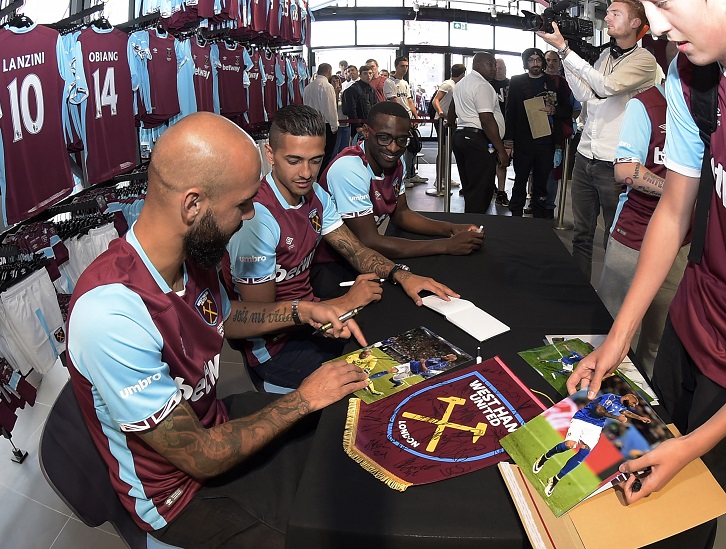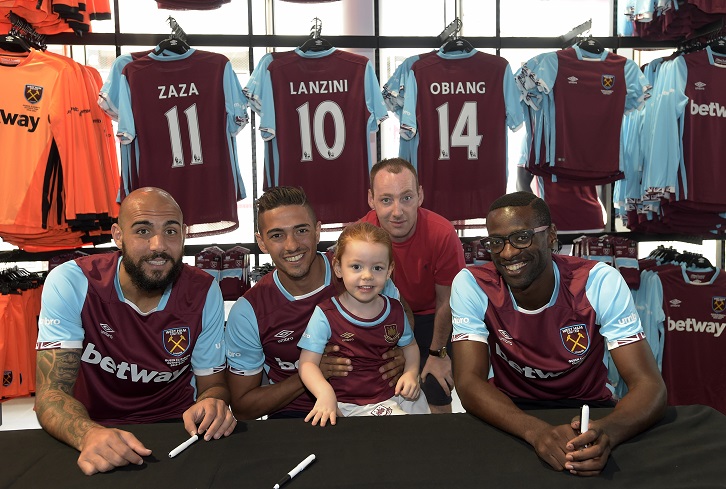 Hundreds of fans of all ages turned out to meet their heroes at London Stadium on a sunny Thursday afternoon.

Italian striker Simone Zaza, Argentine playmaker Manuel Lanzini and Spanish midfielder Pedro Obiang spent a couple of hours greeting fans, signing autographs and posing for selfies.

The popular trio donned Umbro 2016/17 Home shirts for the occasion, which put smiles on every member of the Claret and Blue Army who came through the doors of the Club's smart new Stadium Store.

One fan in attendance was Liam Richards from west London, who is loving life at West Ham United's new home.

"I've been to every game so far apart from the Bournemouth here and I love it here at the new Stadium," he said. "You need to come here in person to experience it, because you don't get the feeling for it in full unless you come along and see it for yourself.

"I had a bit of free time so I was lucky enough to come along and see the players today, which was great."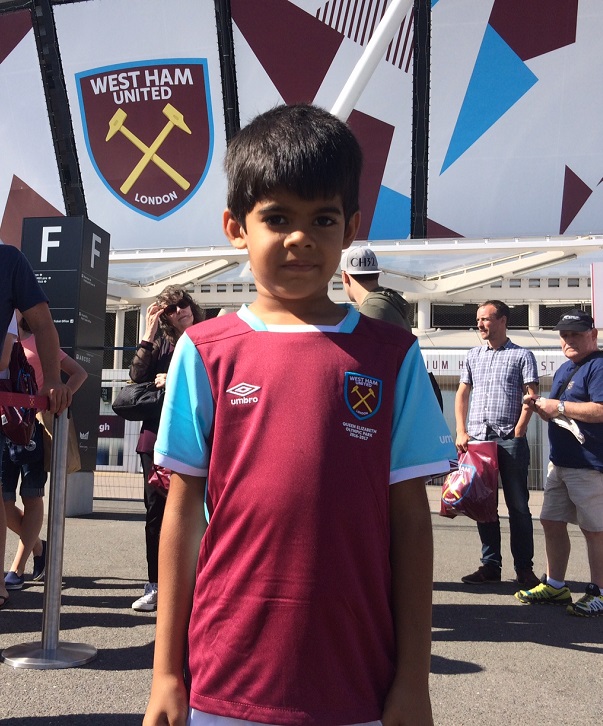 Season Ticket Holder Sunny brought his young son Pavan along to meet Zaza, Lanzini and Obiang, from their home in east London.
"I think it's a beautiful Stadium and a beautiful place to come and watch West Ham," said Sunny. "It's much more spacious and convenient than the Boleyn Ground and the service on the concourses for food and drink has been very good.
"The experience is great, the seats I've got are brilliant and I'm only about ten metres different from where I sat at the Boleyn Ground. The view is great, too!
"My young son Pavan is a big fan and it's a more relaxing experience coming here. It's an iconic Stadium and my daughter actually got to run inside recently in the Newham Run. Overall, it's great for families."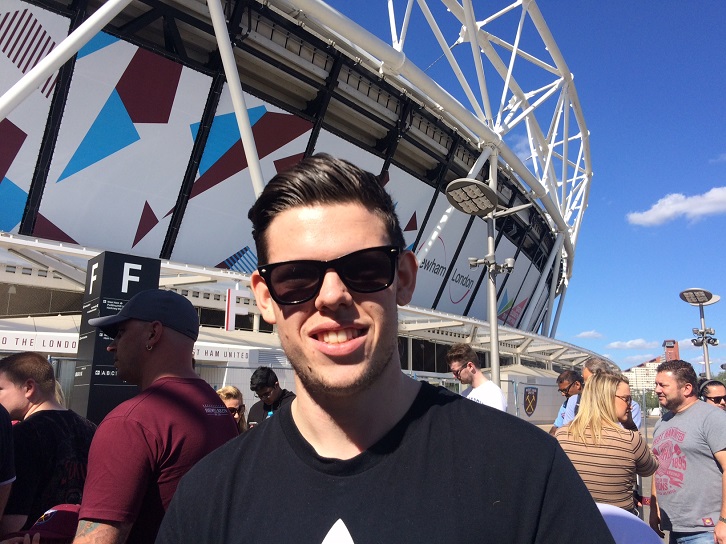 A smiling Dan Cairns (pictured, top) from Brentwood had brought along a special West Ham United road-name sign for the three stars to sign.
"It's a lot nicer here than I thought it would be!" said Dan. "We were all used to the old Stadium but now we're here, the seats are nice and the view is good.
"I was really looking forward to meeting Zaza. We were all a little bit confused by his penalty at Euro 2016, which has added a bit of mystery about him, so we're all looking forward to seeing what he can do in a West Ham shirt!
"I think he'll bring a lot of interest among Italian fans, and of course we already have a lot of interest from France with Dimitri Payet and our other French-speaking players."
Hundreds of new lines have been introduced to the new Stadium Store and Online Store. 
Start shopping here now
!