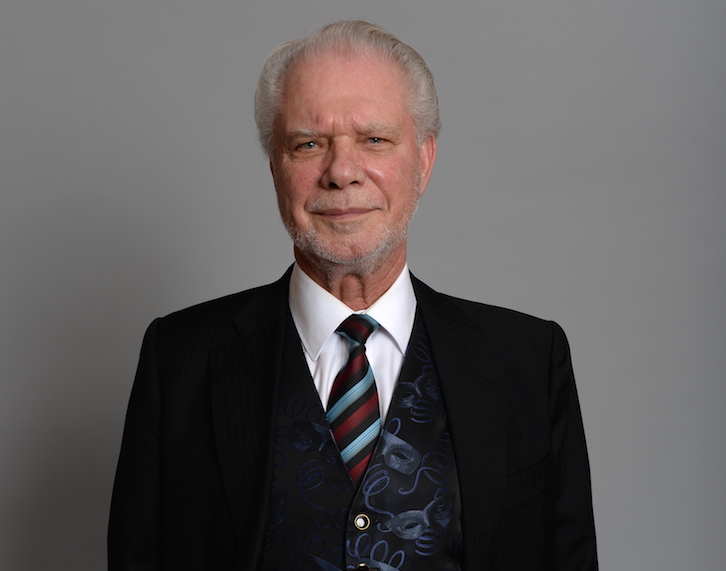 A hole-in-one, turning 80 on Friday and hopefully three points against Watford – this could turn out to be the dream week!
I have been playing golf for nearly 25 years but like any golfer will tell you, there is no greater feeling than hitting a hole-in-one and I managed to do that.
It helped me that I was striking the ball slightly downhill, but I managed to hit the sweetest drive I could ever remember and it felt fantastic.
I missed the rough by two feet and because it was elevated I had a great view of seeing the ball and I was urging it to get onto the green. It then hit the pin and went in. Cue the big celebrations!
I went down and kissed my ball and the West Ham flag that it dropped into!
It was the perfect present ahead of my 80th birthday on Friday and I would like to thank all the fans for their continued support.
I feel good at the moment and it is an amazing feeling to be Joint-Chairman of my boyhood Club.
When you turn 80 you can look back and remember a lot of things and I have certainly experienced the highs and lows.
But I am now at the Club that I supported as a young boy and grew up just over the road to the Boleyn Ground.
It is wonderful that we have made this amazing move into the new Stadium and we are one of the big forces in the Premier League. It is a dream come true!
I will celebrate my birthday having dinner with my family and preparing for the big game on Saturday. The ideal present would be if we could come away with all three points!
I know people look at the stats and say we have lost two out of the opening three games, but you have to remember that both Chelsea and Manchester City will have a major say in who is going to win the title this season.
Add to that the fact we were missing a host of key players through injury so we should not be too despondent over the defeats.
However, we have to show our intent at home and get straight back on the winning trail against Watford and show we are a serious side.
A number of our injured players will be available for selection on Saturday and we will have real quality on the substitutes bench as well. It gives Slaven plenty of options.
We are delighted to have Dimitri Payet back in action and there is no question he is the talisman.
The fans adore him and the players want him in the side. I saw an interview that Manuel Lanzini did on the West Ham website saying that he improves when Dimi is playing alongside him and that shows you the influence that he has.
It promises to be an exciting afternoon as we should also see Simone Zaza make his debut following his big move from Juventus. He is fit and raring to go.
He is a big player and has achieved a lot during his career. I am sure it will be a big day for him making his Premier League debut, but I am confident that he will show his quality.
We also have players like Adrian and Michail Antonio who have returned to the Club full of confidence following their call-ups to the Spain and England squads.
We will of course be the favourites to win the game on Saturday and we need to come away with all three points.
If we can do that we will have six points after four games, which is one and a half points a game and exactly what we should be looking for if we are going to have another successful season.