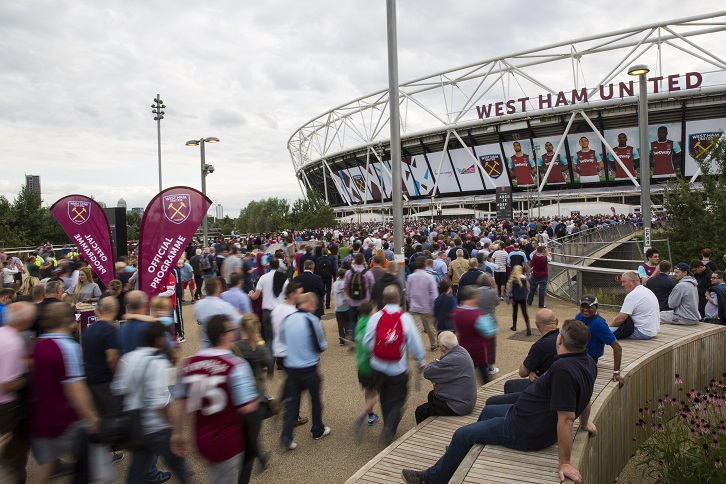 West Ham United are pleased to announce the introduction of a Disabled Supporter Advisory Board (DSAB) to represent the views of disabled fans attending the Club's new London Stadium.

West Ham are very proud that – both in terms of the accessibility of Queen Elizabeth Olympic Park for disabled supporters and the provision for wheelchair users within London Stadium – our new home represents not just a massive improvement on the Boleyn Ground, but also sets new benchmarks within the Premier League as a whole.

In particular, with 253 overall Wheelchair Accessible Viewing spaces, the London Stadium exceeds the number of WAV spaces at any other Premier League stadium, including other comparably sized stadia such as The Emirates Stadium (240), The Etihad (231) and Old Trafford (120). West Ham are also now only the fourth current Premier League Club, and the only one in London, whose number of WAV spaces exceed the minimum requirements set out in Level Playing Field's Accessible Stadia Guide.

West ham's new home also comfortably meets or exceeds all recommended guidelines in terms of step-free access into the Stadium; the number of passenger lifts and parking spaces; the accessibility of ticket-counters, toilets and kiosks; rest areas for disabled ambulant fans; colour-coding for visually-impaired fans; and the location of and sightlines from WAV spaces.

Nevertheless, the Club are determined to do everything possible to keep improving the matchday experience of our disabled supporters, and we have therefore established the DSAB to hear directly from those supporters about what is working well, and what could be improved.

Working in conjunction with the Supporter Advisory Board, the DSAB will focus specifically on all matters that affect our disabled and ambulant supporters, but the DSAB will play an important role in shaping the agenda for SAB meetings, with a combined meeting of the two groups taking place once a season.

Senior representatives from the Club will be present at all DSAB meetings to listen to the opinions and proposals of our disabled supporters, and the minutes of meetings will always be reported to the West Ham Board so that they can act on any ideas or issues raised.

Membership of the DSAB is open to all disabled Season Ticket Holders, including wheelchair users and ambulant fans. To register your interest in becoming involved in the DSAB, please email [email protected] including your contact details, where your Season Ticket is located in the Stadium, and any particular issues you would like to see addressed.

Supporters may also apply to become part of the wider SAB body, and represent the DSAB within it.

Responsibilities in this role include reporting to our Accessibility Liaison Officer, Julie Pidgeon; helping to chair DSAB meetings; acting as a point of contact for DSA members; and if necessary, acting as a public spokesperson for the DSAB.