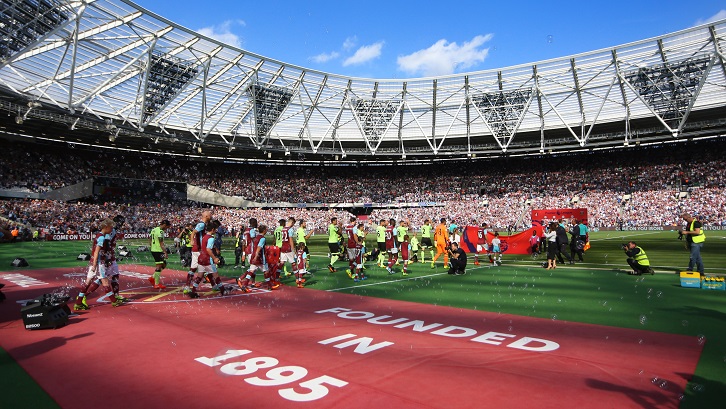 West Ham United are pleased to announce details of how to apply to join the Club's 2016/17 West Ham United Supporter Advisory Board. This is your chance to give the Club feedback on all Claret and Blue related issues.

The previous Supporter Advisory Board played a vital role in key aspects of the Club's move from the Boleyn Ground to our new home in Stratford. As we move into the crucial next phase of life at London Stadium, we wish to continue working closely with our supporters in order to constantly improve the matchday experience for all West Ham fans. There are areas we have already flagged as areas of focus and we also want to hear from our supporters about what is working well at London Stadium and where there's room for improvement.

To ensure all different experiences and demographics within the new Stadium are accurately represented, the new SAB will include supporters drawn from all stands in London Stadium, as well as Club London members, Bondholders, supporters with disabilities, and members of affiliated Supporters' Clubs.

There will be Board members and other senior representatives from the Club on hand at every meeting to listen to the SAB's views, and the minutes of meetings are always read and considered by the full Board so that they can act on the points raised.

In addition, we will ensure that the London Stadium operators and those directly charged with catering, safety, security and stewarding and other issues appear regularly at the SAB when there are agenda items relevant to them.

West Ham United Vice-Chairman Karren Brady, who played a key role in establishing the fan initiative five years ago, said it will play a vital role in its latest evolution.

"We are all enormously grateful to the SAB for all the hard work and invaluable insight they have provided over the past five years", the Vice-Chairman said.

"I personally want to thank them for their huge contribution and the considerable difference they have made, from helping us deliver a fitting farewell to the Boleyn Ground to advising on how best to make London Stadium look and feel like West Ham's new home.

"I am proud of all that we have achieved together and their input is going to be more important than ever as we begin a new chapter of our illustrious history in our fantastic new Stadium, and seek to provide the best matchday experience possible for our fans."

The new SAB format will work alongside West Ham's Founders Feedback initiative, which encourages supporters to send their comments and ideas to a dedicated email address at [email protected].

The new SAB will also work in conjunction with the Club's new Disabled Supporters Association and our newly-convened Youth Advisory Board, further details of which will be provided shortly.

As well as accurately reflecting the entire West Ham fanbase, the Club are keen that the SAB should draw on any special skills, insights and expertise possessed by our supporters.

We are therefore keen to know what you believe you could bring to the discussion, as well as the love of West Ham that we all share. Whether you are a police officer or a digital content specialist, a lawyer or an expert on social equality issues, we want individuals with something unique to offer within the SAB.

Although operating under this new format, the SAB will still feature elements which have proved successful over the last five years, such as members submitting their questions to ensure they shape the agenda, and allowing time for a Q&A session and an open floor discussion within meetings.

Please note that SAB members will be required to attend at least two meetings a season, with the first meeting occurring in early October 2016. SAB members will be on the board for 1 year, although you may be asked to extend this tenure due to extended/long-term projects.

To apply to become a member of the SAB, please download and complete this application form, including telling us what issues you would like to see discussed by the SAB, and submit it to [email protected]. Exact timings for the application process will be announced shortly. 

In addition, as part of the application, all entrants are encouraged to fill out this Equal Opportunities Form, although this is not compulsory.

While applications for the newly formatted SAB are open as of now, last season's SAB are meeting with the Club this week to discuss their early experiences of London Stadium and provide representative feedback from across the ground. Members of the SAB attending the meeting will be selected from a sample group that is inclusive of all seating sections.
 
What is the Supporter Advisory Board?

Since its creation in May 2011, the Supporter Advisory Board has played an important role in a number of areas, including helping the Club to improve the matchday experience, advising on new product lines and representing the Club at external meetings.

In addition, the SAB has assisted with several high-profile issues around the Stadium move, including helping to ensure fitting commemorations for the Farewell Boleyn season, helping to plan the Stadium migration process for Season Ticket Holders, and advising on how best to make London Stadium look and feel like West Ham's new home.