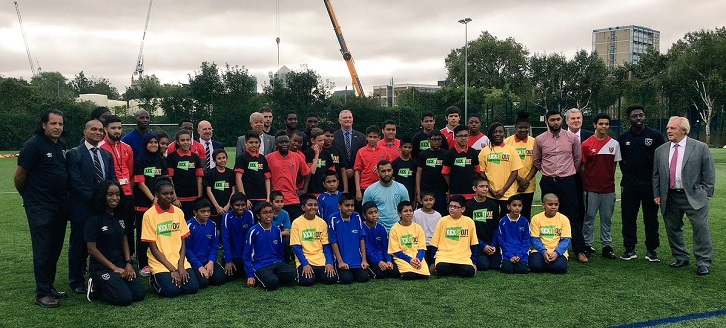 Kick It Out today launched a new initiative, urging for a unified effort from football to eradicate prejudice and hate from the game, and West Ham United Foundation were among the first to support.
 
Having been identified as having strong links in the area, staff and coaches from the Foundation were on hand at the 'Call Full Time On Hate' initiative launch, held at Stepney Green Park in Tower Hamlets, delivering football sessions to local school children as part of Kick It Out's activities.
 
The sessions focused on breaking down the concerns of discrimination and exclusion. Rashid Abba, Employability and Coach Education Manager, said: "Today's event is vital to the launch of Kick It Out's campaign. We've spent time working with local schools in the borough in promoting the message of how to respect and work with wider communities."
 
Find out more about the 'Call Full Time On Hate' campaign, please click here.