Cresswell is on the right track to making a first-team return

The talented full-back suffered knee ligament damage during pre-season

Cresswell would love to join Michail Antonio in the England squad this season

Aaron Cresswell reveals he is on the right track to making a first-team return and says the excitement of playing at the Club's new Stadium is helping him recover from a knee injury which has forced him to miss the start of the season.

Cresswell was ruled out for up to four months after he suffered suffered ligament damage during a challenge in the Hammers' pre-season fixture against German club Karlsruher in July.

After consulting a specialist, the talented full-back is now on track to step up his rehab and he cannot wait to get out on the pitch at the Club's magnificent new home.

"I'm on the right track," said the 26-year-old. "The main thing is that the knee is healing properly and that I don't rush back and have to start again. I can't cut corners and I'm working with the physio.

"I'm certainly not rushing things and I've seen a specialist and he's happy with the way things are working out and I'm certainly happy. No matter if it's a couple of weeks or however long it is, it's about getting it right. I'm prepared to put the hard work in and the rewards are at the end of it.

"I'm trying to get fitter and stronger and ready for the Premier League. To miss the opening game was very frustrating for me but in a way it's a good thing because it's something brilliant to come back for.

"Hopefully I can get the knee right and come back fitter and stronger. I went to see the ground at the back end of last season and straight away, there was a wow factor.

"It's gutting to play all the games over the last two seasons and that last game at the Boleyn and then to miss the opening game against Juventus and then Bournemouth.

"But, that's part and parcel of football and I've got to learn to deal with it and get on with it. I'm prepared to put the hard work in and the rewards are at the end of it."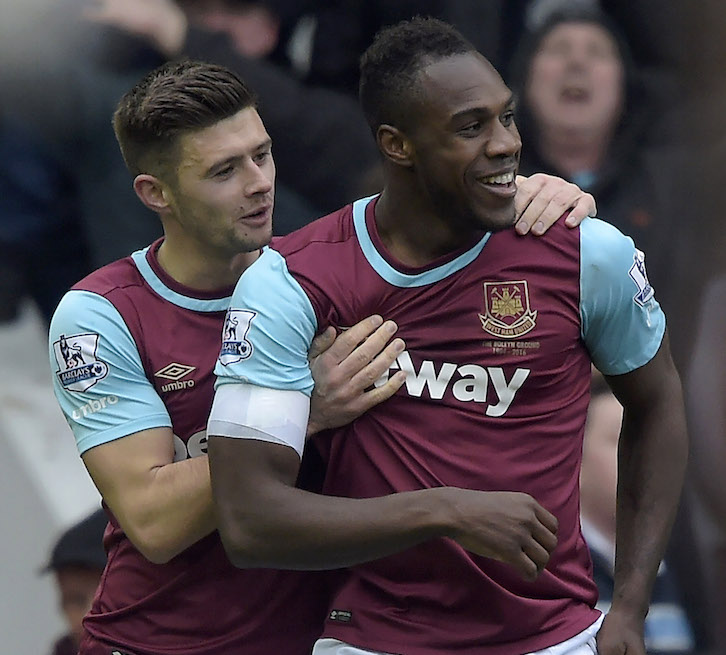 One of the big rewards for Cresswell is forcing his way into the England set-up and establishing himself on the international stage this season.

The Hammers full-back was tipped to earn a call-up for the Euro Finals during the summer, but missed out on a place in Roy Hodgson's final 23-man squad.

But with a change of manager during the summer and his former boss Sam Allardyce taking over the managerial reigns, he is now hoping to achieve his boyhood dream of representing his country.

Cresswell was thrilled to see his team-mate Michail Antonio earn his first call-up for the World Cup Qualifier against against Slovakia on Sunday and says it is just rewards for a player who has made the successful journey from non-league into the Premier League.

Cresswell added: We're all delighted for Michail and it's fully deserved. He was fantastic last season and he's carried that form on this season and has already got two goals which I'm sure he's delighted with.

"I just hope it all goes well for him and he gets on the pitch on Sunday and shows Sam Allardyce what he can do.

"Of course, it would be a proud moment for me personally and my family (if I can do the same as Michail), but first and foremost I want to get myself fit and well and build myself up and get ready for the games. As I said, hopefully it will happen one day though."