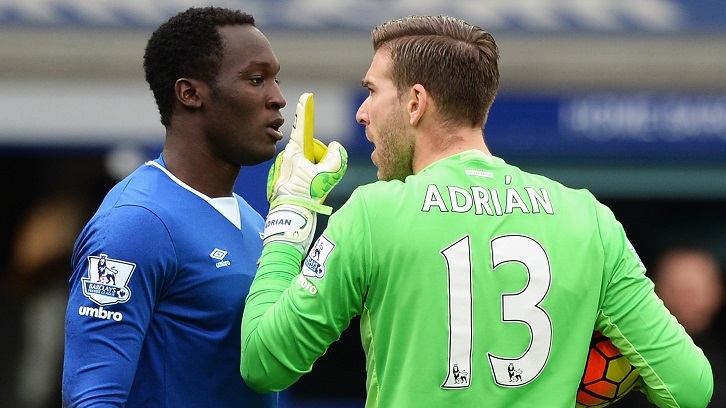 The major points for discussion ahead of Sunday's Premier League lunchtime kick-off at Goodison Park...
Will Sunday go by the form guide?
While West Ham United's fortunes have picked up in recent weeks, with seven points from three matches and a stirring EFL Cup win over Chelsea, Everton appear to be going in the opposite direction.

The Toffees began 2016/17 in fine form under new manager Ronald Koeman, they are winless in four Premier League matches and lost at newly-promoted Burnley last weekend.

It would be foolish to write off a team and manager as able as Everton, but on recent form and results alone, the Hammers have a great chance of extending that run to five on Sunday.
Have the Hammers banished their Goodison nightmare?
Everton has not historically been a happy hunting ground for West Ham, but that all changed in 12 second-half minutes in March.

The Hammers trailed 2-0 going into the closing stages at Goodison Park, only for a sensational comeback to secure a first victory there in more than a decade.

The memory of scoring will no doubt inspire Michail Antonio and match-winner Dimitri Payet, while Adrian can also look back fondly on his penalty save from Romelu Lukaku which paved the way for the visitors' recovery.

So, on the eve of Halloween, have West Ham finally vanished their Halloween nightmare?
Cheiking the Lukaku factor
Ask any West Ham supporter what he expects to happen on Sunday and their answer will invariably be 'Lukaku will score!'.

The big Belgian has had his way with West Ham repeatedly since moving to English football, scoring in an Everton record eight consecutive appearances against the Hammers.

On Sunday, one of the men charged with stopping him will be his former Anderlecht teammate and newly-installed centre-back Cheikhou Kouyate.

It will not be easy, but if the Senegalese can maintain his recent form, Lukaku could finally have a game for forget against his favourite opponents.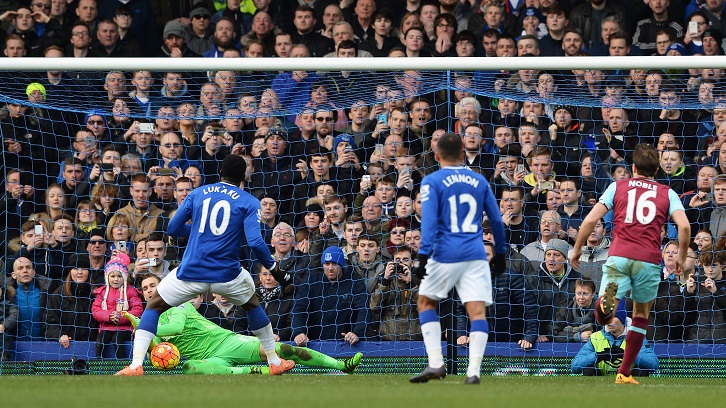 Can Edi continue his fast start?
Of all West Ham's summer signings, Edimilson Fernandes arguably arrived with the least fanfare.

The Swiss youngster flew in under the radar from Sion, where he had been a first-team regular since the age of 18.

Still just 20, Fernandes has yet to start in the Premier League in his favoured central midfield position, but his performances in the wing-back positions against Sunderland and Chelsea have rightly got people talking.

On Thursday, manager Slaven Bilic said Edi has 'everything' required to become a top player.
With the U21 international set to retain his position on the right flank at Everton, Sunday will give Fernandes another opportunity to prove his boss correct.
Can the Hammers complete an unbeaten October?
West Ham can complete a full calendar month without defeat for the first time this season should they win or draw at Goodison Park.

After losing one match in April, two in May, one game in July, and three each in August and September, the Hammers can go through the whole of October without losing a single game for the first time since March.

Believe it or not, despite enjoying a fine 2015/16 campaign, West Ham only completed two unbeaten months last season - March and December, when the injury-depleted Hammers drew four straight Premier League games before ending the year with a 2-1 home win over Southampton.