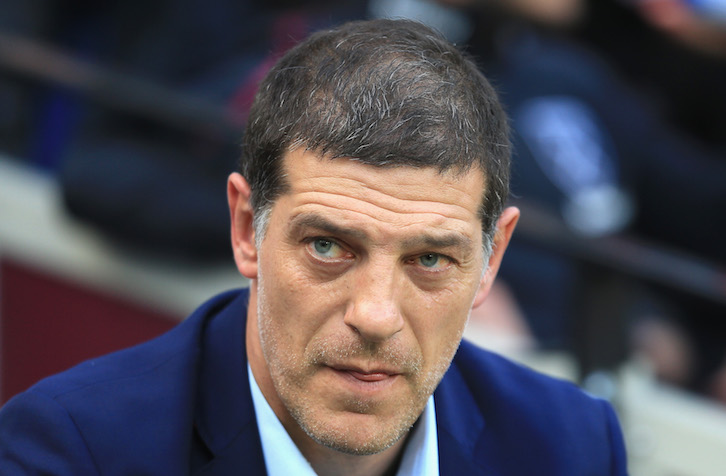 Good morning everyone,
We are hopeful of getting a good result against Chelsea tonight and making it through to the quarter final stage of the EFL Cup.
I was asked in the pre-match press conference the importance of the players conducting themselves properly on the pitch.
I feel this is always very important, but I haven't seen a lot of games in England where the players don't conduct themselves in the right way.
I want my players to be focused and up for the game. At the same time we don't want them to do anything stupid, but it has to be the right balance.
Before these big games you don't need any kind of motivation. The players cannot wait for the game to start.
I know it will be a great atmosphere against Chelsea on Wednesday night.
It is a big game for me as well. We are very positive and we want to go through in this competition.
I have been involved in enough London derbies and know what to expect. We only had one last week against Crystal Palace and we played very well.
We are on a good run and Chelsea are on a good run and we know their strengths and weaknesses. The bottom line is we will have to be on our game for 90 minutes, maybe 120 minutes to have a chance of winning.
We have trained really hard and the game against Palace made a big difference. It showed that we can play and can be a team. We are fit enough to play ten against eleven and things were very positive after that game.
It was then crucial to win the next game against Sunderland and everyone is full of confidence. I can feel that when I walk into the dressing room.
We are going to see how Darren Randolph is before the game. He has been missing since the international break as he picked up an old injury and missed a couple of games.
He returned to training last Saturday and has been training for the last couple of days.
Darren is a brilliant goalkeeper and I have said that many times. If he is fit he will play against Chelsea but we will wait to see if he is a risk and I will then make a decision.
Andre Ayew has looked good in training and has been with us for a week. We don't want to rush him like crazy but we are missing his quality. That is why we signed him in the first place.
He could well be in contention for the game tonight and he needs games.
The boys are coming back from the injuries. Cresswell is back and very soon we should have a few more back. It is crucial to have that kind of quality and that kind of competition for places.
Hopefully we will stay injury free now.
Enjoy the game this evening.
Slaven