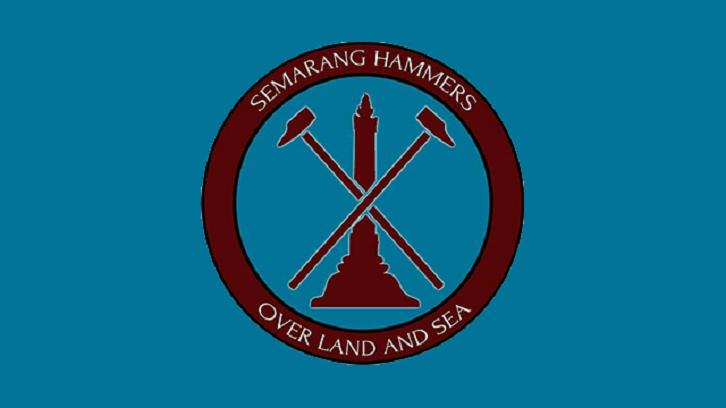 My name is Gregah Nurikhsani Estuning Marhaen, I am 25 years old and currently working as a content writer in a football news portal in my country, Indonesia.

It is a bit tricky and I had to recall the reason of why and how I decided to support West Ham United. It all started in 2006 or 2007 when there were Carlitos Tevez and Javier Mascherano. Who could forget the great survival?

I am a football addict, I watch every football match shown on TV, and go to the stadium to see the local football matches.

What makes me different from other people was that I did not really like to support teams that dominate the league.

I would cheer, for example, Chievo when they upset Juventus in Italy. I used to like supporting 'smaller' teams.

I love the feeling when the fight pays-off. When it comes to West Ham, I am not saying that West Ham is a small club or whatever the contextual meaning would determine. As I said, I watched the English Premier League and West Ham United in 2006. The search had ended when they beat Manchester United away which was a massively result – we survived! And that was when I fell in love with the mighty Hammers.

For me, supporting a football club is not about the glory, the trophies, it is about how they can give something you can learn and put it into practice. The Iron spirit shown by the Club, the team and the players are the main reasons.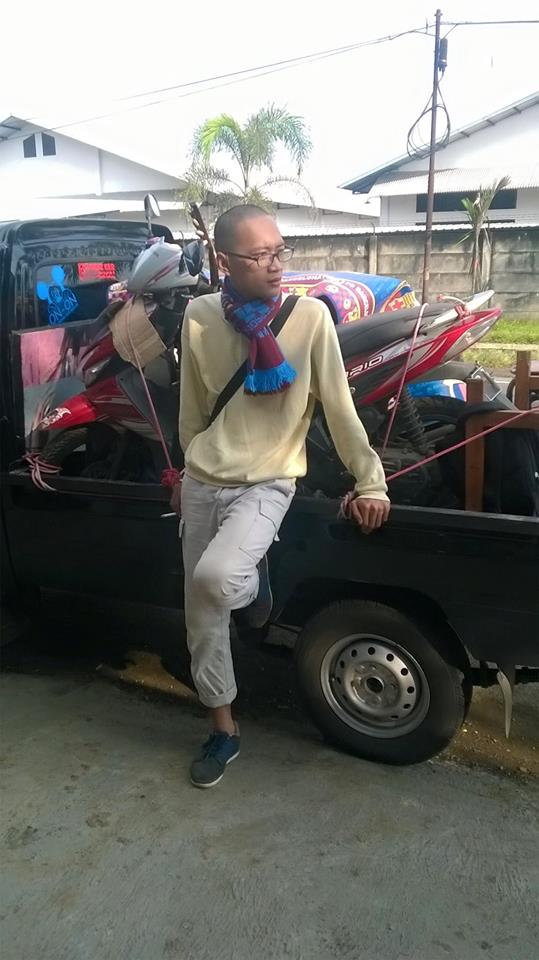 Semarang Hammers
My fellow Hammers and I created www.indonesian-hammers.com. It is a non-profit site that shares our activities, provides news and information that is needed. The lack of information in Bahasa Indonesian in my country is the reason behind the website and I am the content writer.

On behalf of Semarang Hammers, a city-based West Ham supporters' club in Semarang City, Central Java, Indonesia, I can say it came after we had a discussion about forming a medium to gather as many West Ham fans as possible in the area.

I asked other West Ham fans in other cities in Indonesia to find people in Semarang. We started with only one person, but there are more than 30 people in our group now. We always gather every weekend to watch West Ham, and create a yearly event, to which we invite other West Ham fans from other cities to come along.

The English Premier League is the most popular league in Indonesia. It can be seen from the supporters' clubs of English Premier League teams that are spread around the country.

Teams like Manchester United, Chelsea, Arsenal, Liverpool have the most of it, but we West Ham fans are so proud to stand among them! I do not really know why the Premier League is the most popular, but they clearly know what they are doing.

It is a fact that Indonesians love football very much. Most of us also have our own local football club. The culture is so unreal. Watching football in the stadium is one of the entertainments we enjoy after a long period of work and other commitments, I can say.

It is a great feeling when we gather up in the stadium and meet and just forget all the problems we face in the other six days!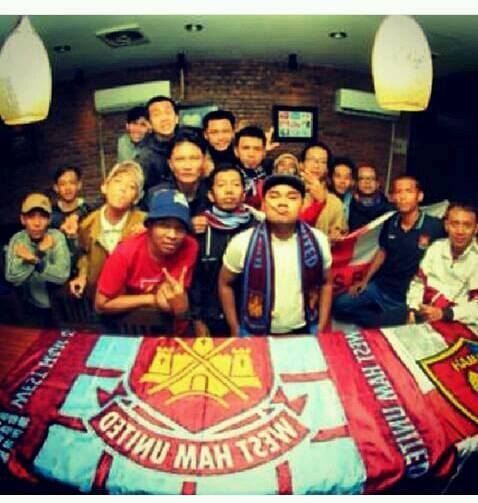 Idols
The Indonesia national team was recently suspended from international football by FIFA, which meant we could not take part in the 2018 World Cup and 2019 Asian Cup qualifying.

The disqualification hurt us so bad. We cannot see our national team compete in any tournament and of course it has harmed the development. But in my opinion, it is a good chance for us to rebuild from the root. It has pushed us to think and start all over again. We cannot let this happen again in the future and hopefully this results in a better shape.

Getting back to West Ham, some of our friends have visited Upton Park and watched West Ham. Watching West Ham is probably one of a kind, so I can say they enjoyed every memory.

I am a big fan of Mark Noble, Carlos Tevez, Dimitri Payet, Paolo Di Canio. For me they are idols, the commitment they share, playing with heart.

Moving to London Stadium is a massive step for the Club to show how ambitious the Board are. I hope I can visit it as soon as possible.

The season started awfully but with the right guidance from the manager, and also the spirit, I believe we can turn things up! COME ON YOU IRONS!

If there are hammers visiting Semarang City, they can simply contact us at @SemarangHammers on Twitter or directly email me at [email protected]