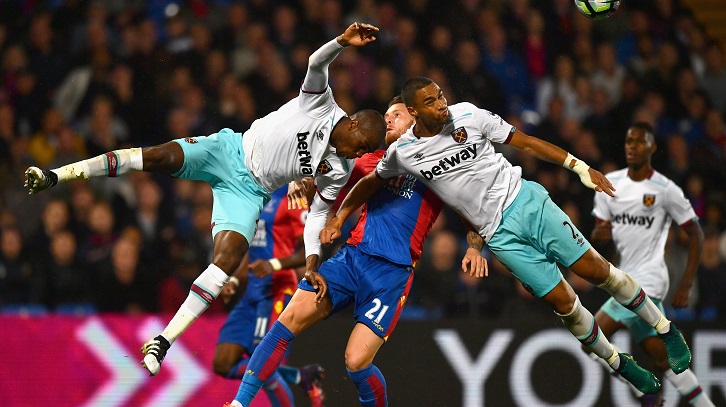 To three or not to three
Much was made of Slaven Bilic's 3-5-1-1 formation that stifled Crystal Palace for long periods of last Saturday's 1-0 Premier League win at Selhurst Park.

However, with no recognised left wing-back available in the absence of Aaron Cresswell (suspended) and Arthur Masuaku (injured) the West Ham United manager will have a big decision to make.

Does he stick with the 'system' that served his team so well in south London by shoehorning a player into the starting XI? Or does he switch to a back four and hope his team use their new-found confidence to get the better of Sunderland instead?
No Cress
As mentioned above, Aaron Cresswell is suspended for Saturday's game after being controversially sent-off for two bookable offences at Selhurst Park.

Cresswell's first yellow was shown for simulation in the Palace penalty area, where replays showed he was clearly tripped by Yohan Cabaye.

The second, just 51 seconds later, was shown following an innocuous-looking challenge on Wilfried Zaha.

The red card angered fans and pundits alike, but manager Bilic was pragmatic, admitting there was nothing he could do to appeal the decision, no matter how strongly he disagreed with it.

And so two talking points are raised in one. First, why can't clubs appeal a sending-off for two bookings when they can a straight red? Second, when will football finally bow to calls to introduce video replay for controversial incidents?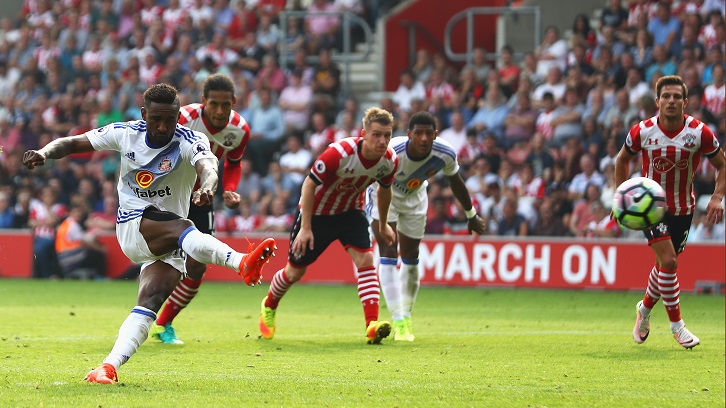 A familiar De-foe
To say Jermain Defoe splits opinion among the West Ham faithful is an understatement and a half.

While some will always be grateful for the goals and talent he brought from the Academy of Football, others will never forgive the circumstances surrounding his departure in January 2004.

Many who both cheer or jeer Defoe are too young to even recall his time in Claret and Blue.
One thing is for sure and that is a the fact that, at 34, he still knows exactly where the goal is.

Down the years, he has netted six goals against the Club he previously scored 41 goals for.
If the Hammers want to stop Sunderland, the best place to start is by stopping Jermain Defoe.
Home comfort
Slaven Bilic talked in his pre-match press conference of the need to turn London Stadium into a 'fortress', as his side did at The Boleyn Ground last season.

It is a different arena, with a different dynamic and both a squad and fanbase still getting used to their surroundings.

While that may all be true, it is also the case that West Ham MUST win the majority of their home games from now on to enjoy another successful season.

For that to happen, it is the job of Bilic, his staff, players and those same supporters to make their new home into the 'fortress' the manager demands.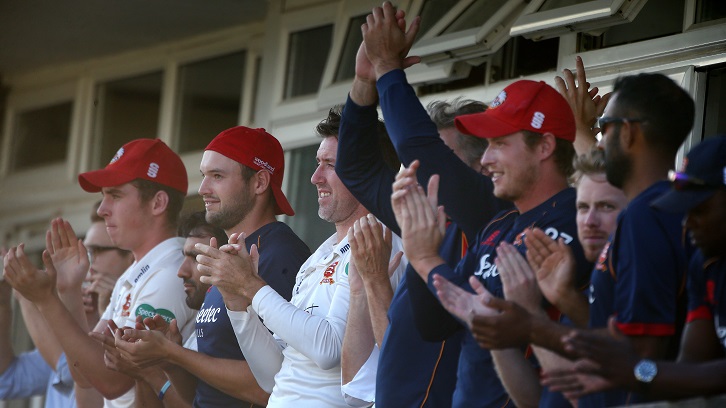 Half-time guests
The Claret and Blue Army will no doubt warmly welcome two sets of half-time guests to London Stadium.

The first is the promotion-winning Essex Cricket squad, who celebrated a return to County Championship Division One after a six-season absence in September.

All-rounder Graham Napier, wicketkeeper James Foster, bowler David Masters and opening batsman Nick Browne are among those whose attendance has been confirmed.

Following them pitchside will be the West Ham Ladies squad, who recently became a formal part of the West Ham family.

The squad, led by new coaching trio Greg de Carnys, Josh Ewens and Karen Ray, look set for a bright future.