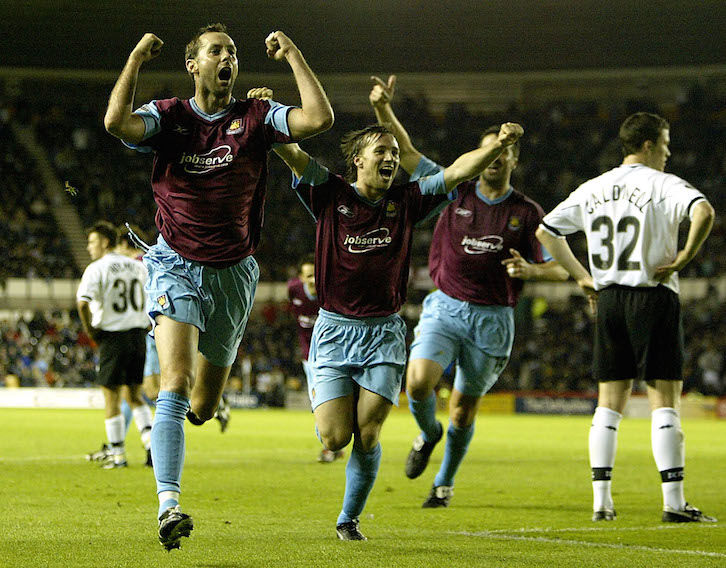 Don Hutchison was thrilled to see his former team-mate Slaven Bilic get back on the winning trail last weekend and feels it could be major turning point in the Club's season.
The former West Ham and Sunderland midfielder can only see one outcome at London Stadium on Saturday and feels the Hammers fans can make a major difference....
Sunderland are in big trouble at the moment and you can see that David Moyes team are lacking confidence.
West Ham got a good win against Crystal Palace last weekend and will take a lot of confidence from that result heading into the game at the weekend.
Slaven got the desire and spirit from his players that he has been looking for and I thought Aaron Cresswell made such a big difference on his return to the team. I thought he was excellent.
I still cannot understand how he was sent-off. The first booking he received was a stone-cold penalty and he never touched Zaha for the second booking.
It is ridiculous that he is not able to get it overturned.
I have spoken to Slaven and he has always maintained that wanted to get his best players fully fit again and then you will see a difference.
I think we all started to see that on Saturday with Cresswell back in the team and both Payet and Lanzini getting back to full fitness.
It was totally unfair on Slaven and the players that people have been jumping on the bandwagon and criticising the bad start to the season.
I can tell everyone it has absolutely nothing to do with the move into London Stadium.
I am sure the West Ham fans would have showed their disapproval if the team had suffered a similar run of form playing at the Boleyn Ground this season.
Having played in front of the West Ham fans I know the passion they can have for the team and this is a fantastic opportunity to perform in a wonderful Stadium.
I cannot think of anywhere else I would want to play if you have nearly 60,000 West Ham fans making it an unbelievable atmosphere on Saturday. They need to make it intimidating for the opposition.
From what I have witnessed I am 100 per cent confident that the Hammers will get things right at London Stadium and turn their season around.
West Ham need their best players to perform but you cannot just rely on Dimitri Payet to do everything. You wouldn't expect that at Barcelona with Messi or Real Madrid with Ronaldo.
You need your other players to be at their best as well and I think we started to see that against Palace last weekend.
Manuel Lanzini obviously got the crucial goal and played very well. He needs to maintain that now.
Slaven changed the system around and it worked very well. I thought Cheikhou Kouyate was excellent and whenever he has played there, he has done a very good job.
The victory would have given the players a lot of confidence and they now need another three points and a good performance against Sunderland.
I cannot see Sunderland winning the game and feel they are weak at the moment. They cannot keep a clean sheet and I expect West Ham to get the victory.