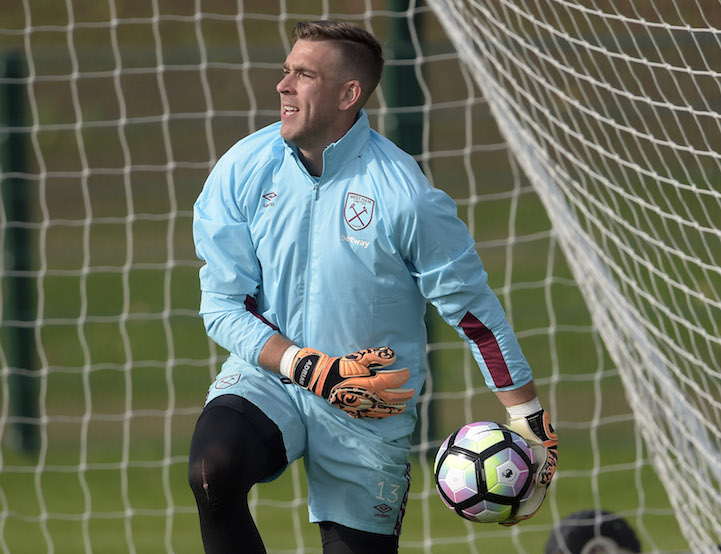 Adrian has stressed the importance of getting back on the winning trail against Crystal Palace and moving out of the bottom three this weekend.
The Hammers are keen to get their season back on track in south London following a frustrating start to the campaign which has seen them win just one Premier League game.
But Slaven Bilic's side showed they have the character to get out of the situation as they came from behind to earn a draw with Middlesbrough in the last game and end their losing run of games.
Adrian says the players have been working even harder over the international break to address the situation and hopes they can achieve a similar result to last season when they came away with an impressive 3-1 victory at Selhurst Park.
Adrian said: "We are hoping to get back to winning ways against Crystal Palace on Saturday. We have been preparing for this game for a long time and we have spent a long time together over the national break.
"The players who were away on international duty are now back with the squad and we have enough time to prepare. We want the three points and a victory.
"We had a good result against Palace last year but this is a different season and we need to get a win and move towards the top of the table.
"We have great players and a good squad and we just need to get back that winning feeling and just take it game-by-game."
Adrian is looking forward to meeting up with former team-mate James Tomkins for the first time following his summer move to Palace.
The Spanish keeper knows the qualities that Tomkins possesses having played behind him for such a long period and hopes he gets a great reception from the travelling West Ham supporters.
Adrian added: "It will be strange to play against James Tomkins but this is football. I wish him all the best but not for this Saturday. We need to get the win and have a good performance.
"James played for West Ham for a long time and was a great player and a great person. He deserves a good welcome from the West Ham fans."