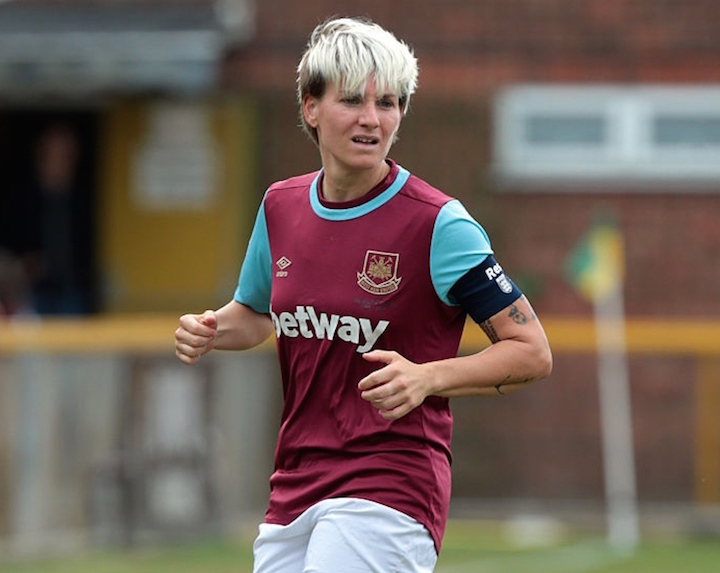 Ladies captain Karen Ray is thrilled the team have now been brought into the West Ham United family and feels it can now help them move through the divisions and achieve success.
The Ladies team are currently celebrating their 25th anniversary and will now work closely with the Club to ensure key improvements are made and they can maintain their continued progression.
The move will also see the Ladies Academy set-up fully operated by West Ham United and Ray says this will help them grow even stronger and produce better teams across all age groups.
Ray has no doubts that this big move will help them achieve their dreams of competing with the top women's teams in the country and says the decision has been welcomed by everyone associated with the team.
Ray said: "For me it is a no-brainer and it needed to happen. When you look at the likes of Manchester City and how their programmes run and how their teams are integrated, it is going to be needed.
"As players we wanted it to happen because it will help us climb up the ladder towards WSL2 and then WSL1 so nothing but good things can come out of this and I am excited about the chance and to move on in the right direction.
"Even if I am not playing then, this is what I would love to see the team achieve and have a lot of success. I want them to have the same chances that other people have.
"Having the close connections with the Club can help us achieve that."
The Ladies team currently play in the FA Women's Premier League Southern Division, but have aspirations to play at a higher level and Ray hopes they can attract even bigger crowds in the near future.
Ray added: "We will keep sticking together as a team and things will improve. We will see a massive change after Christmas in terms of our results and climbing back up the table and making sure we stay up this season.
"Once we have secured that it will be a case of us pushing for the WSL and that is what we need to aim for.
"As a Club and a group of players I think we have got the talent and it is a case of sticking together and to the plan the coach has given us."