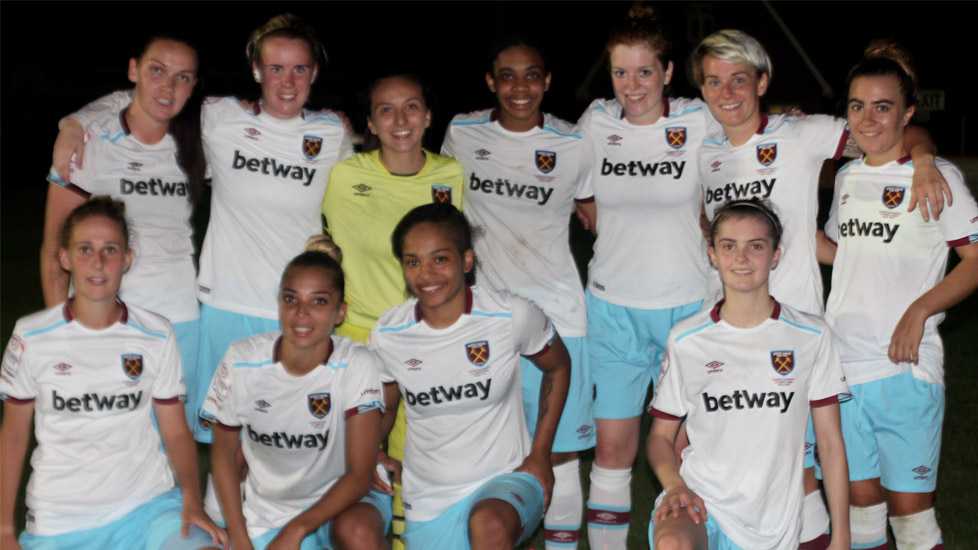 West Ham United are delighted to announce that, in agreement with the current Ladies' committee, the Club have this evening been successful in bringing West Ham United Ladies into the West Ham family.

Fittingly, the announcement falls during FA Women and Girls week, which will see over 60,000 women and girls participate in grassroots football activities across the country.

West Ham United Ladies, who this season celebrate their 25th anniversary, currently play in the FA Women's Premier League Southern Division, and have been working closely with the Club fully supporting the proposals in order to ensure a smooth transition for the side.

Key factors for improvement in the running of the Ladies' side have been identified by West Ham United, and the teams will now work in unison to ensure the delivery of these and help maintain their continued progression.

The move will also see the West Ham Ladies Academy set-up, which includes Under-10, 12, 14 and 16 age groups, fully operated by West Ham United.

West Ham United Ladies will also benefit from direct association with the West Ham badge further cementing their association with the Irons, as well as the expertise and knowledge of the Club's administrative and football staff.

Hammers Vice-Chairman Karren Brady is delighted that the Ladies are now set to go from strength to strength.

"West Ham United Ladies have operated separately to the Club for 25 years, and today marks the next step in building the future of women's football at West Ham United," she told whufc.com.

"The addition of the Ladies into the West Ham family is the solution my Board and I have long sought. Not only does it secure the long term future of the Ladies' side, but also guarantees that current and future supporters, players and staff of the Ladies' team will form an integral part of the Club's bright future as we move forward

"From the top down, West Ham United is passionately committed to equality, particularly for women, and that is precisely why women's football is such a high priority on our agenda.

"We are delighted to be able to support West Ham United Ladies' continued progression, and look forward to building the momentum that will see the team become an institution that our Club and our supporters can be proud of."

West Ham United will be releasing more information regarding the exciting plans for the West Ham United Ladies over the coming weeks, and getting behind the Ladies as they host Crystal Palace Ladies in the London FA Capital Cup first round at Ship Lane in Thurrock, next Sunday 16 October.