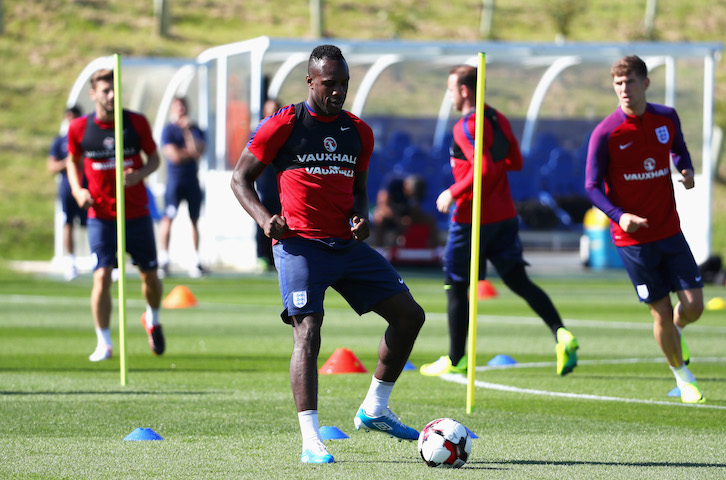 Evening Standard football reporter Simon Johnson has been covering England at major tournaments for the last few years and has welcomed the call-up of Michail Antonio into the squad.

Johnson says he made a big impression on the national media in the build up to the first World Cup qualifier against Slovakia and deserves the chance to show he can compete at the highest level.....
Michail Antonio definitely warrants a place in the England squad and provides a different kind of threat. He is obviously very good in the air and can score goals from midfield.

It would be good to see him get his chance in the next two qualifiers against Malta or Slovenia.

He is likely to be on the substitutes bench but would be a great option for Gareth Southgate to bring into the action.

I think all the journalists who cover England on a regular basis were hugely impressed with him when he did a press conference before the first game against Slovakia.

I can't ever remember a debutant having that impression on everyone in the room.

Normally it can be a bit daunting for a player who has just received their first call-up, but he was so confident and had everyone eating out the palm of his hand with the amusing stories he was telling.

Someone even applauded him when he went to leave the room which shows what people thought about him.

He was very entertaining and that confidence can only be a good thing as it shows he is not afraid of anything and felt comfortable being on the England stage.

It is refreshing to see someone like that and you can see why he is so popular.

With Gareth Southgate now taking charge this is a chance for everyone to impress.

Some people feared that with Sam gone, Michail might not get into the squad but Gareth has kept faith in him and rightly so.

He looked ready to go last time and when England are crying out for a plan B he gives you that option because he is so good in the air and gives you that extra threat. He can certainly make a difference.

I know that Aaron Cresswell is also close to making a first-team return and if he can regain the form that he showed last season he will also have a chance of breaking into the squad.

Danny Rose appears to be the first choice left back at the moment but Aaron can certainly challenge for the back-up position and compete with the likes of Luke Shaw and Ryan Bertrand.