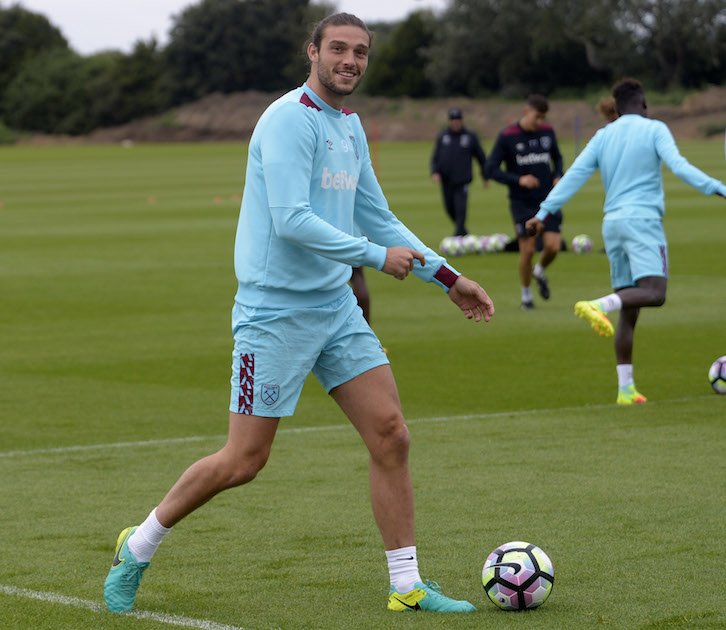 Andy Carroll is working hard behind-the-scenes to make his first-team return and cannot wait to play his first Premier League game at the London Stadium.

Carroll made an unforgettable start to life at the Hammers new home when he scored two goals against Juventus in the Betway Cup back in August.

The England forward managed to complete a full pre-season and was looking back to his best ahead of another big season for the east London Club.

But the West Ham forward unfortunately picked up a knee injury during the Europa League tie against Astra Giurgiu in Romania which has forced him to miss the start of the campaign.

Carroll has been working hard with the fitness coaches at the Club's training base in Rush Green and is desperate to regain full fitness as he looks to make his long-awaited return and play his first league game at the Hammers new home.

Carroll said: "My recovery is going well. I am working hard in the gym and everything is going well. Hopefully soon I will be back in action.

"I can't wait to play my first league game at the new Stadium. I scored two goals against Juventus and would love to score a lot more there.

"It has been fantastic for us moving into the new Stadium and it is great for the Club. I know there have been a lot of discussions about the move, but the players love it.

"It is a great Stadium and it was great for me to score two goals against Juventus and get the season going. Hopefully there is plenty more.

"It is one of the biggest grounds in England and it is great for us to have that and have it being part of the Club.

"Obviously the results have not been going our way and we have not been performing but I cannot wait to get back out there."

Carroll has welcomed the team coming together at a crucial period and says there is a great camaraderie among the players.

Carroll added: "We have got a great group of lads and the dressing room is still trying to stay positive. We have had meetings about the performances which have not been the best.

"But the lads are great and everyone is still positive around the training ground. We just need to get out of this position and I am sure things will turn around."

All the attention has surrounded Dimitri Payet once again following his wonder goal against Middlesbrough in the last game.

But Carroll admits the goal did not come as a major surprise to him as he sees the French star score a number like that in training every week.

"To be honest it is one of those goals that you see Dimi score in training every day. For us it is not that special and just another Dimi goal! We see that at least three or four times a week.

"Dimi is one of the lads and is a joker. He likes to be part of the group. We are all in a group chat and he is one of the vocal ones.

"He is not bothered about saying what he needs to say and he shows that on the pitch as well."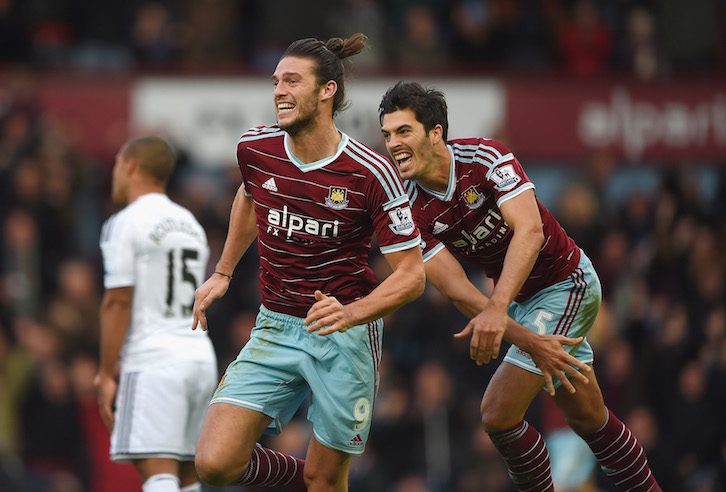 Carroll is relishing the chance to meet up with former team-mate James Tomkins when the Club face Crystal Palace next Saturday.

The Hammers forward forged a great friendship with Tomkins following his arrival at the east London Club and joked that he would love to earn the bragging rights over the talented defender.

"Tonks had a lot of good friends at West Ham and has been at the Club since he was a kid. He had a lot of good friends and knew a lot of the lads.

"West Ham was a massive part of his life and I know a few of the lads will want to go out there and smash him! I know if I am playing I would love to smash him.

"He is a good looking lad so we need to do something!

"On a serious note we know this is a big game for us and an important game to get the three points.

"All the lads and the manager are well aware of that and it is massive for us to have the away fans in their numbers supporting us once again."