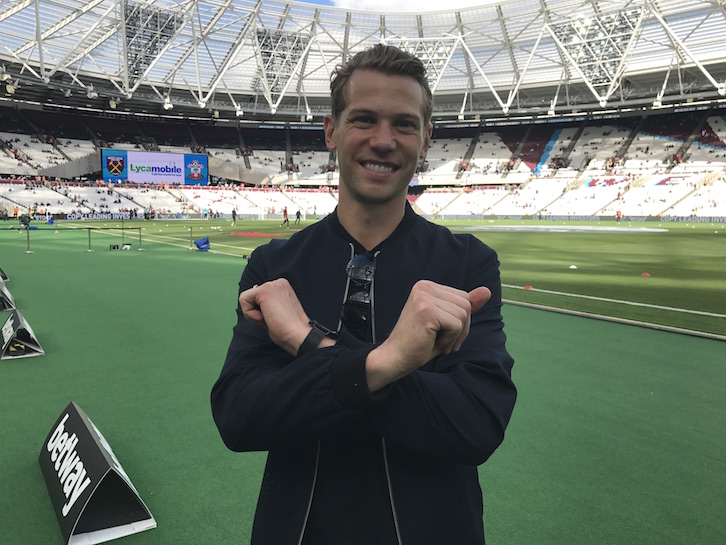 Jonathan Spector will always be remembered for his famous brace against Manchester United in the League Cup which helped secure a memorable 4-0 victory under the lights at the Boleyn Ground.
Spector enjoyed five memorable years with the east London Club during which time he made over 100 appearances and scored four goals.
Two of those came on a snowy night in east London and saw the American produce one of the best performances of his career.
The 30-year-old is now playing for Birmingham, but he recently made his first visit to the London Stadium and can see exciting times for West Ham over the next few years....
I have never been to the London Stadium before and it is completely different to the Boleyn Ground.
I had a great time at West Ham United and the fans were great towards me. I have some great memories of my time here and made some great friends.
I was at the last ever game at the Boleyn Ground and it was sad to have that departure from a wonderful stadium and so many memories I had during my five-years at the Club.
I know it has been a difficult transition, but at the same time you have to move forward and it is a wonderful new Stadium that they have moved into.
Having sold so many season-tickets is a testament to what the Club have achieved and shows how far they have come and what it means to the fans.
It shows they made the right decision as they can bring more fans into the Stadium and West Ham have a great following.
It is the second Club for a lot of fans in the country and everyone follows the Hammers. It will always be a Club that is close to my heart and I will always follow them.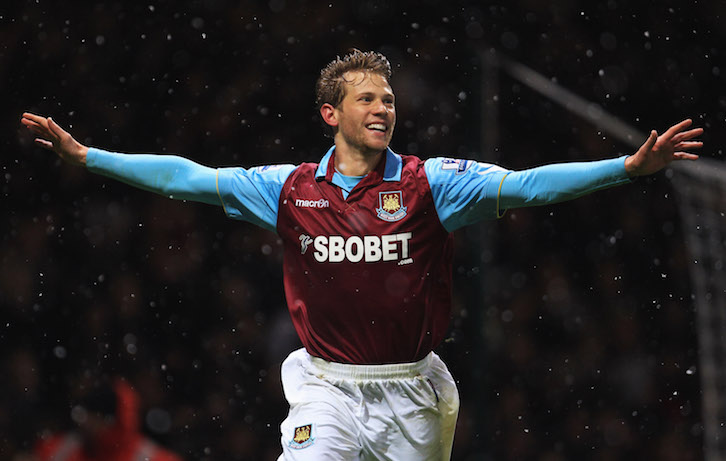 West Ham have a great squad and Dimitri Payet has been a great signing. The fact he signed a long-term contract shows the direction the Club is moving in.
It shows the loyalty he has towards the Club. I was excited to see him play live and some former team-mates.
There was never any doubt from a young age that Mark Noble was producing some great performances and he has been a great servant to the Club.
It wouldn't surprise me if he goes on to become the manager one day! He is West Ham through and through and the fans and his team-mates love him because of what he represents and what he is willing to do for his team.
I also played with James Collins and he is a brilliant defender. Ginge was a friend of mine and I am so happy for his success at West Ham United.
When I look back at my time I will always remember playing in the 4-0 win over Manchester United in the League Cup.
For me it was one of my most memorable performances for the Club and we had some great performances from the team that night.
I will probably be best remembered for scoring two goals as I wasn't renowned for scoring goals during my career, but Carlton Cole also got a brace.
The team played brilliantly that night. I remember seeing the two goals at the closing ceremony and it brought back a lot of emotions and some fond memories.
Looking to the future, I think West Ham should continue to build but the supporters need to be realistic with their expectations.
A lot of people have talked about going into Europe and achieving that success and I think the Club can achieve that.
With the players they can attract at the new Stadium, that can become a realistic ambition. It is not something that is going to happen overnight.