Paralympian Emyle Rudder recently returned from the Rio Games having represented Great Britain in the seven-a-side football
The West Ham Foundation coach is inspiring youngsters in the area to follow in his footsteps
Great Britain finished fifth – their highest ever placing in the sport at the Paralympics
Great Britain Paralympic star and West Ham United Foundation coach Emyle Rudder has been inspiring the next generation of young east Londoners to play disabled sport since his return from the Rio Games.
 
The seven-a-side footballer, who suffers from cerebral palsy, coaches for the Club's Foundation at their Beckton base and the many schools they visit and recently attended the Premier League and BT's Disability Programme Launch at London Stadium.
 
And the 22-year-old hopes his personal achievements can motivate disabled youngsters in the area to get involved with sport whatever their condition.
 
He said: "These children are the next generation. They'll be the next sportsmen and women to represent Great Britain or other countries and it's amazing to see such a great turnout at events like this.
 
"There is some great talent here today so it's really good and really encouraging.
 
"For me, it's been an interesting few months – it's been the highlight of my life so far, let alone my summer! It's been very good."
 
The seven-a-side outfit were drawn in a group with hosts Brazil as well as fancied side Ukraine – who eventually went on to win the tournament – and Ireland.
 
Having gone down 2-1 in their first two matches, GB beat Ireland 5-1 but just missed out on progression to the next stage.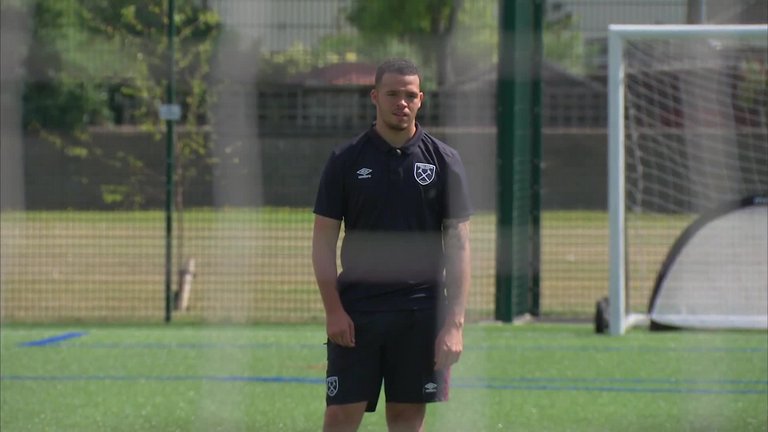 Emyle was proud of his team's performances, however, and revealed his emotions when playing in front of 10-15,000-strong crowds.
 
"We did very well, as it was our highest ever finish in fifth. It was always going to be difficult against two top seeds, but we made a great account of ourselves and pushed all our opponents very close.
 
"From all the teams there, we pushed Brazil and Ukraine the closest out of anyone. I get goosebumps thinking about the experience. When you're playing, you don't really notice the crowd.
 
"It's just a noise and you block it our and get on with what you have to get on with. After, though, when you've finished the game and you're looking around at the stadium, you're thinking 'oh my god, we've just played in front of 15,000 fans!'"
 
The Foundation coach is affected by his condition on the right side of his body, meaning it is a little weaker than his left, and muscle soreness and stiffness are also symptoms.
 
He looked back on his experience in South America with great pride and admitted he may never experience anything like it again.
 
"It was a little daunting! When you think about it, you have to play in front of that kind of crowd two days after your first match – but no, it's great.
 
"It's amazing; crazy. We'll probably never play in front of a crowd that big again so I'm very grateful to get that experience."