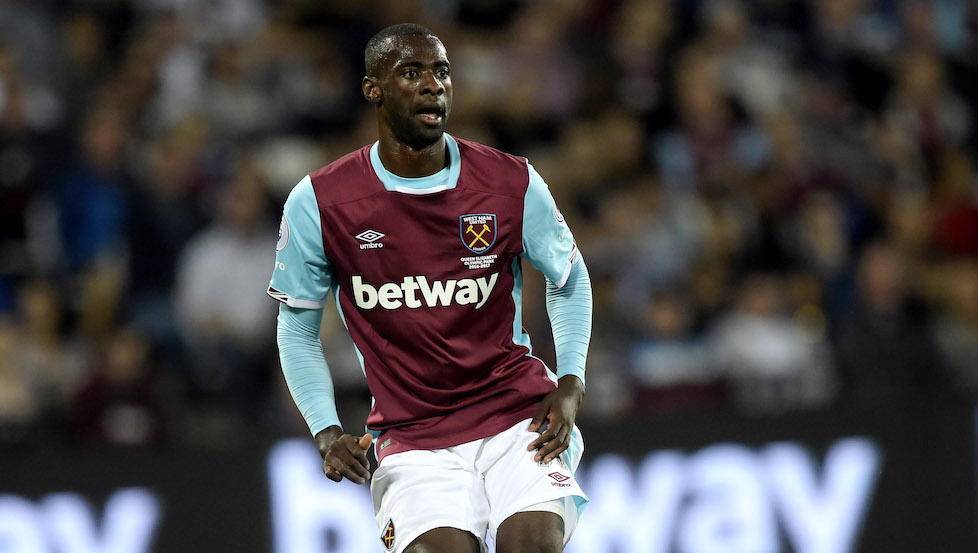 Pedro Obiang has been waiting patiently for his chance to get back into the starting eleven but he showed his quality once again when he impressed during the 1-1 draw with Middlesbrough last weekend.
Obiang started his first Premier League game of the season and reminded Slaven Bilic of his ability with another solid display in the West Ham midfield.
The Spanish midfielder is now hoping he has done enough to keep his place in the team for the London derby against Crystal Palace on 15 October and reveals the hard work he has been putting in behind the scenes to win back his place in the side.....
It has been a frustrating start to the campaign, but how pleased were you to be back in the starting line-up and play your part in helping the team secure a point against Middlesbrough last weekend?
PO: "I am very happy to be back in the team and when you are playing well and you can help your team it is good for everyone.
"We have lost many games before the Middlesbrough game and it has been difficult for me but I am happy to be back and to help the team get a draw."
Dimitri Payet showed his quality once again when he scored a wonder goal to help the team get back into the game. Is there disappointment that you couldn't find the crucial second goal to come away with all three points?
PO: "We created many chances during the first half and showed the same kind of spirit that saw us have such a successful season last year.
"I think back to the game against Liverpool when all the team came together and we are starting to get back to that kind of performance."
What did you make of the goal from Dimitri Payet and the amazing quality he has showed once again for the Hammers?
PO: "I have said many times before that Dimi always delivers when you need him and he knows he is one of the best players in this team.
"He scores amazing free-kicks and amazing goals and I think that was one of his best goals for the club.
"I thought it was impossible for him to score but he kept going and kept going and scored a great goal. He is a top player.
"When you have a player of that quality in the team you have a great chance."
You have obviously worked hard to get back into the team and have continued to give 100 per cent in training every day. Do you feel it is your persistence which has seen you get back into the starting line-up?
PO: "This is the spirit of the West Ham players. We all need to work hard. I have been patient and waiting for my chance to come back.
"This is my job. I knew when I signed for the Club that it would be a battle to get into the team and I spoke with the coaches who have told me to keep working hard and I would get my chance."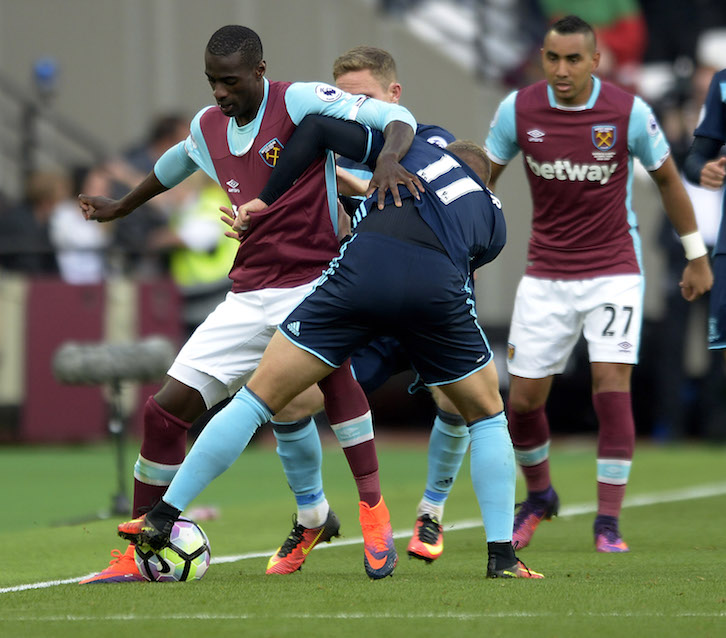 After such an impressive performance, do you wish that you could play again this weekend?
PO: "Maybe the international break has come at a bad time for me!
"But I will keep working hard and then we will see what happens."
What are your thoughts on the next Premier League game against Crystal Palace at Selhurst Park?
PO: "We will take it step-by-step. We have taken one point against Middlesbrough and maybe the next game we can come away with a victory."
When you look at the quality of players who are in the squad, how confident are you that the Club can move away from the bottom three?
PO: "We have many quality players. In the last ten-years this is one of the best squads that West Ham have ever had.
"We need to find that spirit which saw the team have such a success season last year and all the players come together like we did against Middlesbrough.
"I am sure the goals will come after that."
You have become good friends with Simone Zaza following his arrival from Juventus during the summer. How much would you like to see him get off the mark and show his best form for the Club?
PO: "We just need one goal from Simone and I am sure that everything will change."