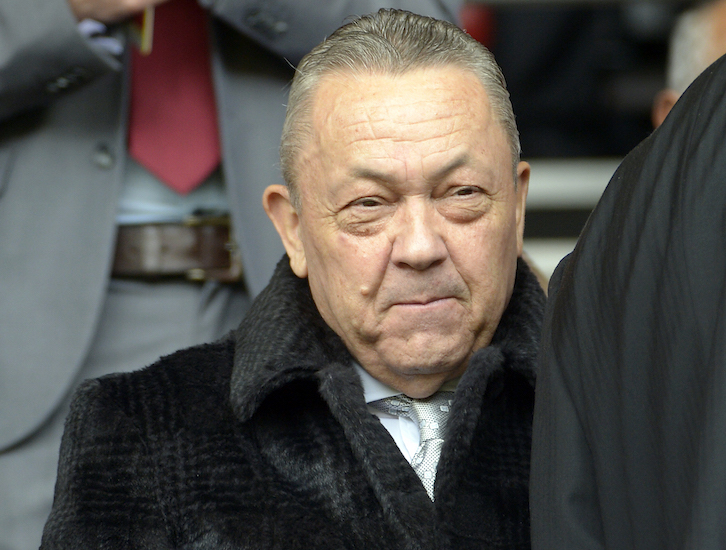 It makes me angry to read stories this morning sensationalising the events outside London Stadium yesterday.
A group of mindless thugs with no intention of watching the game came together outside the ground, and three arrests were made.
I have watched all the videos and as far as I can see, any issues were routine football problems that were dealt with swiftly and safely.
It is clear that the police were quick and professional in bringing any incidents under control, and although it is something that we must stamp out from football in general, the scenes were certainly not exclusive to West Ham United and London Stadium.
The overwhelming majority of West Ham United and Middlesbrough supporters behaved absolutely impeccably, which is something that seems to get forgotten time and time again.
I get the impression that there are lots of people out there who want to see the migration to our new stadium fail, and will take every given opportunity, big or small, to knock what we are trying to do.
This is completely unfair on the vast majority of West Ham United supporters who are embracing our new home and making it a stadium to be proud of.
The facilities are undeniably more family friendly than other Premier League grounds, with much better facilities and far superior public transport connections. That's why supporters are flocking in their thousands, and we have never had consistent capacities like it.
The atmosphere yesterday was the best yet at London Stadium, the support from the stands was magnificent. If we had managed to bag the winner I think the roof would have come off the place!
Imagine what it would have sounded like with 66,000 supporters inside the ground, which is the capacity we can hold once the full safety certificate is approved by London Stadium SAG.
Once again it was another complete sell out, and with 52,000 season ticket holders and 50,000 supporters on the waiting list, every game from now on will be the same. Chelsea is selling very fast as expected, but before that we must entertain Sunderland in front of another capacity crowd.
Any empty seats are down to our current capacity limit of 57,000, and we will also be launching imminently a ticket exchange which means any supporters who can't make a game because of holidays or travel problems can legitimately sell their tickets to other supporters.
The support you are giving Slaven and his side through a difficult spell on the pitch should be admired. There is no doubt that they can use that to push them onto better results.
Even though a draw was not the result we were after, it is a point on the board and that cannot be sniffed at. The defence looked more solid and we should have nicked the win on a number of occasions.
Dimitri Payet's goal was simply sensational, and exactly want we want to see from one of the best players in the world.
However, as James Collins said yesterday, we cannot always rely on magic from Dimi to get us out of trouble. The whole team must up their game to get us to where we want to be in the Premier League table.