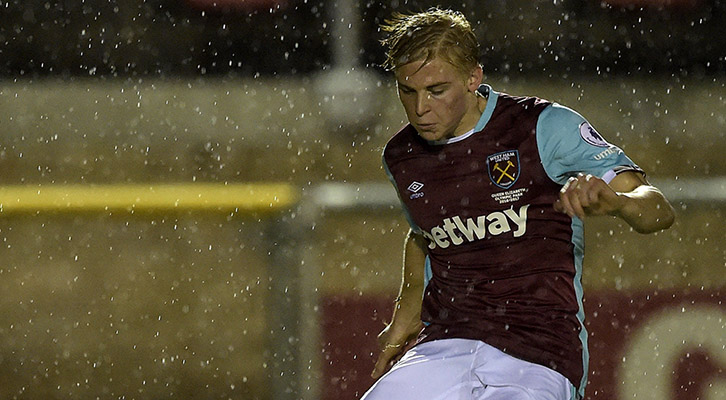 West Ham United PL2 travel to west London to play Fulham this evening at Craven Cottage (7pm kick-off)
The Hammers are aiming to go six matches unbeaten in all competitions
Manager Terry Westley is urging his players to improve
West Ham United PL2 will aim to go six games unbeaten in all competitions this evening, when they face Fulham at Craven Cottage (7pm kick-off).
The Hammers are on a good run of form despite being frustrated last Monday when they were held to a 1-1 draw with Blackburn Rovers. 
It's the start of a busy week for Terry Wesley's players. Tonight's match is swiftly followed on Thursday with the visit of Brighton and Hove Albion in the Premier League Cup.
Westley will hope this evening though that his side can improve from last week's draw against Rovers.
"It wasn't a game for the purist, not a game for maybe me as a coach or Liam. It's one we want to put in the back drawer very quickly and forget about," said Westley.
"In the end, we came away with a 1-1 draw but we know that we'll have to improve this Monday against Fulham."
The Hammers will be boosted by the news that Martin Samuelsen has returned to the club after his loan spell at Blackburn was cancelled.
The young Norwegian has found game time hard to come by in Lancashire and that is despite making his senior debut and scoring his first goal for Norway this season. 
Samuelsen also bagged his first PL2 goal of the season in the draw with Rovers and is looking forward to knuckling down over the next few months and getting some much needed minutes.
"I'm not allowed to play for the first team until January so the main thing for me it just to get back playing and get back to the joy of playing football," he said.
"I'm looking forward to playing every week. It's been a really tough time and I've gone every week knowing I'm not going to play.
"Hopefully now I can get the smile back on my face and enjoy playing football again."