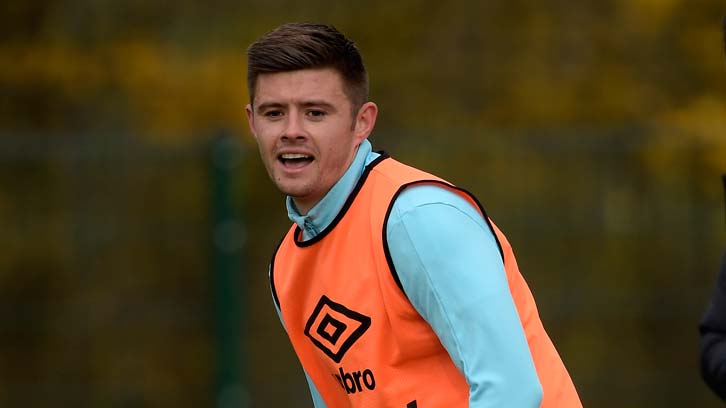 Aaron Cresswell is determined to build on his England experience by helping West Ham United move back up the Premier League table over the coming weeks.
Fresh from making his Three Lions debut in the 2-2 friendly draw with Spain, left-back Cresswell is well aware that the Hammers need to turn their form around with fixtures against Manchester United, Arsenal and Liverpool around the corner.
Having come so close to getting the result they craved at Tottenham Hotspur last weekend, the former Ipswich man is convinced better times are just around the corner. We caught up with him for this week's Big Interview…
Last season, West Ham were known for their away wins at big teams like Arsenal, Liverpool and Manchester City. Is that what you need to kick-start it this season – to win a big game against a big club, like for example Man Utd this weekend?
AC: "Of course it would be nice to do that, but we know it is going to be very tough, especially going there twice in four days.
"But there are no easy games in the Premier League, whether you're playing Liverpool or Chelsea, or one of the teams at the bottom, there's no game that will be easy.
"We know as players and professionals we need to get as many points as we can and hopefully we can do that on Sunday."
As a lad from Liverpool, is a game against Manchester United a bit more meaningful for you?
AC: "I wouldn't say it was more meaningful. Of course, growing up there was a big rivalry between Liverpool and Man Utd, but I want to go there, do as well as I can and try to win the game."
It was great to play with over 80,000 fans there for the Spain game, especially with all the family there to support me too

Aaron Cresswell
You've got a bit of a new role under Slaven Bilic this year – a bit of a wing-back role. Do you think you've got a bit more freedom in the side, playing in this formation?
AC: "Yeah, it's certainly one that I like – I like to get forward as much as I can and you've also got to be defensively minded as well when the opposition are on the attack. For me, I'll play in whatever formation the Gaffer wants."
Let's talk England. It's an interesting time for you to get your call-up, after two years of uninterrupted good form, you get injured, then you're straight back in and in the England squad. Is that testament to how you hit the ground running once you got back into the side?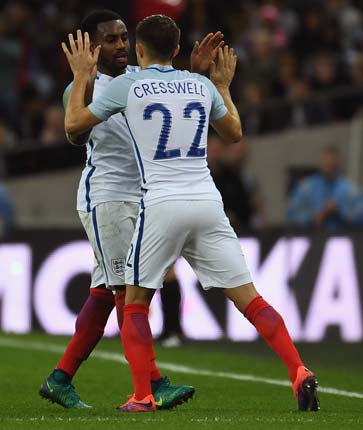 AC: "To be honest it was a bit of a shock at the time and I didn't expect to be in the squad having only played three games prior to the call-up.
"I felt I did okay over my two seasons at West Ham, and for me it was a good experience to get that phone call and go and join the squad."
Where were you when you got the phone call?
AC: "I was at home with my girlfriend. She had just cooked tea, and I got the phone call from the FA. Before I knew it I was up at St George's Park."
Has playing with people like Dimitri Payet, England internationals like Andy Carroll, experienced players like Mark Noble, given you the kind of basis that you weren't overawed going in?
AC: "No, I wasn't overawed going in. I knew what it was going to be like – I've played against the whole squad really for the last two or three seasons. We've got ten or so internationals here, so it's a very experienced squad."
You're one of a bit of a golden age for England left backs at the moment – there's a lot of competition out there…
AC: "I got asked this just after I played and they said the same – it must be one of the toughest for competition, position-wise, at the minute. There's Danny Rose, Ryan Bertrand, Luke Shaw, Leighton Baines, Keiran Gibbs. There's plenty there – but the main thing for me is to concentrate on West Ham and play my best here."
What was it like playing for the first time at Wembley?
AC: "It was good. I'd been there to watch England years back, when we played Wales. It's one of the best stadiums in the world, with over 80,000 fans there for the Spain game. It was fantastic with all the family there to support me too."