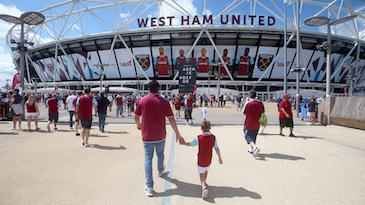 Following the Fan Feedback Forum on 5 October 2016, the Club can update fans with news of the Supporter Advisory Board moving forward.
As the Forum was such a success, with members representing different sections of our diverse fanbase, the Club has decided to continue using an independent group to select members for the 2016/2017 SAB. 
We would therefore encourage fans who wish to be considered to submit their applications before our deadline at 5pm on Wednesday 23 November 2016. 
To apply to become a member of the SAB, please download and complete this application form, including telling us what issues you would like to see discussed by the SAB, and submit it to [email protected] 
In addition, as part of the application, all entrants are encouraged to fill out this Equal Opportunities Form, although this is not compulsory.
Topics for discussion at the first SAB of the 2016/2017 season will include how fans are settling into our new home, public transport, accessibility, matchday operations, Stadium catering and amenities and pre and post-match entertainment.
Further detail on the agenda will be communicated to successful applicants prior to the next SAB meeting. Applicants who have been selected to join the Board will be notified by email and no later than Friday 2 December.
For more information on the Supporter Advisory Board please click here.