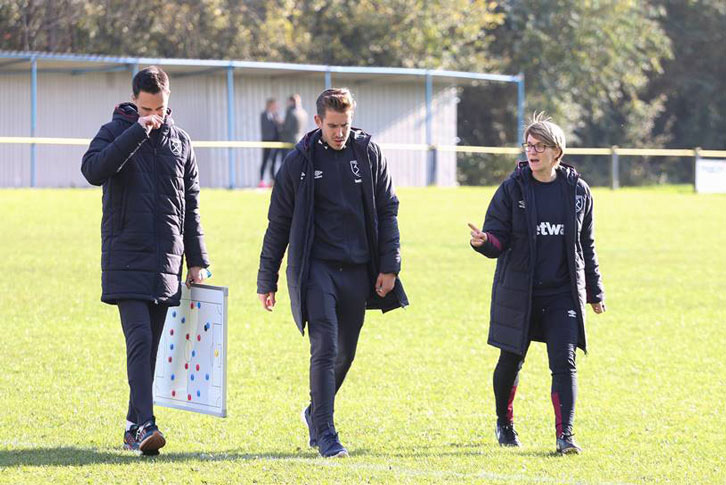 Ladies manager Greg De Carnys says Sunday's clash against Lewes will be a good test to see where his side are at
The coach has now been in charge – alongside Josh Ewens and Karen Ray – one month
De Carnys explained why he has been impressed with his squad so far
West Ham United Ladies boss Greg De Carnys says Sunday's home clash against Lewes Ladies at Thurrock FC will be a great indicator of how his side is progressing.
The Hammers go into the game on the back of three defeats but face an outfit who have also been short of victories this term.
With a win, the hosts could leapfrog Swindon Town in the league table and De Carnys is looking forward to the test.
He said: "I think up until now, the league games we have played have been against sides that are near the top of the table.
"This is the first game for us, since we started, that we have played against a team around us. It's a great opportunity to see where we are at.
"We have been really pleased with some of the things performance-wise we've seen in the games so far, so hopefully we can turn that into a positive result on Sunday and that's exactly what we'll be trying to do."
De Carnys, appointed as the side came in-house at the Club, has now been in charge of the Ladies – alongside assistants Josh Ewens and Karen Ray – for a month.
And the coach, who combines his management of the Ladies with a Head of Performance role at the Academy, revealed how impressed he has been with the progress of his squad so far.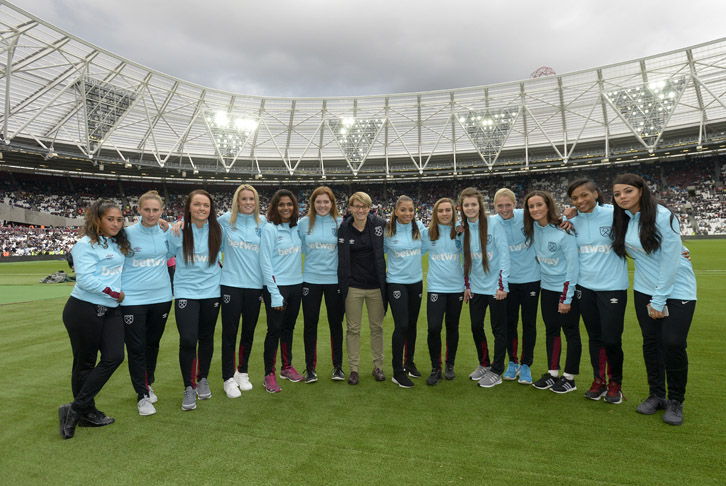 "We do a lot of tactical analysis of our games, and one of the things we have been impressed with is the number of passes we complete in a game," he continued.
"We are dominating the passes, and we're getting over 450 passes which is a really good starting point against teams that are near the top of your division.
"Now what we need to do is turn that domination in possession into real clean chances and start getting some goals. I'm really pleased with the ways the girls have taken to the way we want to play, though.
"Funnily enough, although we want to make small steps every week, when we first started, the improvements happened very quickly. I've seen some impressive improvements in just this short space of time, in three or four weeks. In training and in matches, that is.
"It's just about putting it into a great final end product and performance. I'm really pleased with the progress we've made so far, and we're constantly every week looking to add new things to what we're trying to do and perfect the things we're doing."
The Ladies' clash against Lewes on at Thurrock FC on Sunday 20 November kicks-off at 2pm, with admission priced at £5 for adults and free for U16s.