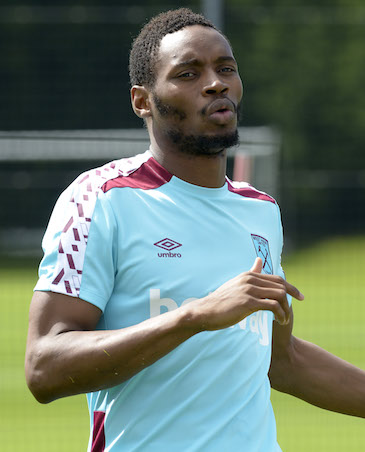 Evening Standard football reporter
Ken Dyer
looks ahead to the big London derby against Tottenham at White Hart Lane on Saturday and is excited to see Diafra Sakho back in the squad.....
I thought Slaven was quite upbeat in the pre-match press conference and with players coming back from injury, things are looking a lot better.
He was asked about the transfer window and said he is not thinking about it as he has players like Ayew and Sakho coming back who will feel like new signings for the Club.
He was positive and said the team have trained hard in the build-up to the game and the preparations have gone well. If they play well they can do well against anyone.
They will want to make amends for the 4-1 defeat at White Hart Lane last season and the team were
on a good run of form at the time and it was a setback for us.
But at Upton Park it was a proper game and we did well to win the game. For West Ham fans this is the big one and it is a proper London derby.
It is very important having Sakho back in the squad because he does something that not many other players at the Club can do. He runs the channels and goes beyond defenders.
As Slaven said to me he opens up pockets of space for midfield players to run into. He is strong and holds the ball up well and it is a big boost to have him back.
I can remember when he first arrived and talking to the doctors when he first arrived. They felt he was the one of the fittest players they had seen and he can run all day. I don't think stamina is a problem with him.
I would start him against Tottenham because goals have been a problem for us and I think he will cause Spurs lots of problems.
If I was a Tottenham defender and I see that Sakho is in the team, I know it is not going to be an easy afternoon.
I might have to sit on the fence if you are asking about the result because they have only let in six goals in 11 games and have not been beaten.
We have found goalscoring difficult so I am going to go for a draw.