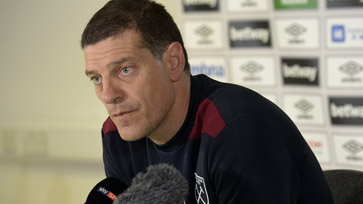 Following the international break which saw Premier League fixtures halted for a fortnight, Slaven Bilic sat down with the press to discuss Saturday's London derby against Tottenham Hotpsur.
The boss gave injury updates on Andy Carroll, Gokhan Tore, James Collins and Winston Reid and also expressed his thoughts on his side's improvements over the last month…
Slaven, it has been said you could have a few players out this weekend. Is that the case?
SB: "Injury-wise we are feeling much better. We have players back, like Diafra Sakho, and a few players are getting there and hopefully will progress. Hopefully they'll be back next week and players like Andy Carroll and Gokhan Tore will be back quite soon. They are training individually and with the U23s and hopefully soon they'll start to train with us. Sakho has been training with us for a couple of weeks time."
What about Winston Reid and James Collins?
SB: "Reid didn't go to play for New Zealand because in the Everton game he got a small injury. He was suspended for the game against Stoke so he missed that anyway, but he's back in training and he looks good. It wasn't a long break for him. Ginge – he didn't play for Wales but it was minor as well, and he's back in training."
What did you do during the international break?
SB: "We trained hard in the first week and then had a few days off before coming back this week. It's an opportunity to work on your fitness when you don't have games, like we did last time. We did it before the Palace game and we are doing it every time. But many players are missing with international duty."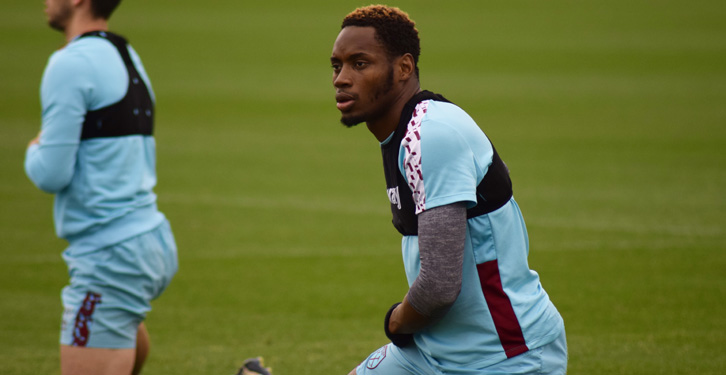 Has it been a chance to reflect over the international break?
SB: "You don't need the break to do that! We have improved since the last one. It was much better in every aspect of the game. We are more solid, have more clean sheets and have a few good performances. We can see it's all about a couple of points, but we need those points. Even if we had beat Stoke, we would be mid-table because it's still so tight. We are 17th. You are very close to the relegation and you have to improve."
Is there a danger that the players think: 'We are good players, we'll be fine'?
SB: "You can't keep talking like it doesn't matter, we are a good team. You have to start winning games, which we did in October, but it's not enough because the other teams are also getting some unexpected results that are getting them points."
Do you have solutions in the squad that you currently have?
SB: "I definitely think and I know we have the solutions within the squad, mainly with the squad that's played so far and as I said, we have some players who were absent for a long period. Now they are coming back and they'll be like new signings for us this season. Some didn't play a game yet this season. We are not thinking about the transfer window yet, like that will solve our problems. We have quality within the squad. The window is still far from here, a lot of things can change in a few weeks' time. I'm fully concentrated on the players we have, the players that improved and the players coming back for us now."
Spurs don't lose, but they don't always win. Can you end this run they're on?
SB: "You can say in October, they didn't win a game. But on the other hand, they are the only unbeaten team and probably they are not overwhelmed by October because they are aiming to win the league this year. They are doing a good job and they had a couple of injuries also. They are solid and electric. But it's a good opportunity because we have improved, and if we play good, we have a chance no matter who we are playing."
In your distant memory, do you remember coming over to play here at White Hart Lane?
SB: "You've done your homework! I made my debut of course there, and I remember that game. It was always and will always be a special game, maybe the biggest game of the season for us. We won that game 1-0 and of course I have good memories of that."