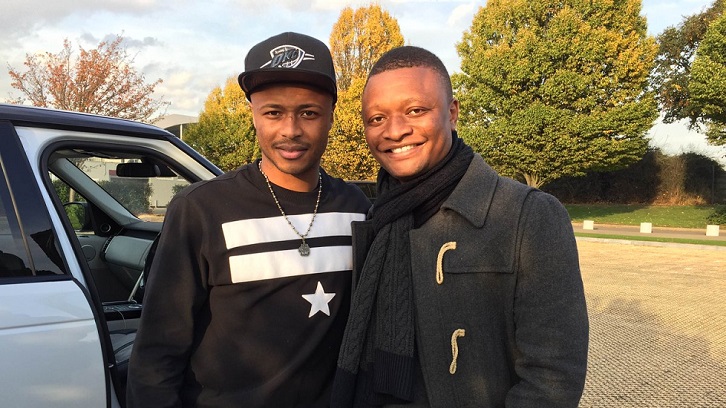 Rahman Osman is a sports journalist with radio station Citi fm.
He recently visited West Ham United to meet Black Stars captain Andre Ayew at the Club's new Rush Green training ground and also take in his first match at London Stadium.
Osman was delighted to be reunited with his country's biggest star, having watched the Hammers No20 follow in the footsteps of his famous father Abedi 'Pele' Ayew by becoming a success with both club and country.
"I have been lucky enough to watch many players grow from small boys into big stars and the biggest of them all is, of course, Andre Ayew," he revealed. "I was also privileged that I interviewed Andre and Ashley Fletcher when they visited Ghana recently with Betway."
Ghana have been African football's leading team in the past decade, reaching the last three FIFA World Cups, including the quarter-finals in 2010, and Africa Cup of Nations semi-finals in five straight tournaments.
So, if one African nation is going to win the World Cup, Osman believes it should be Ghana.
Already as I speak, there are lots of No20 West Ham jerseys on the streets of Accra – that tells you how much he means to us

Ghanaian journalist Rahman Osman
"Football is the biggest sport in Ghana, without a doubt," he continued. "Some of the greatest footballers in the world have come from Ghana, including Abedi 'Pele' Ayew , Andre's father, who is considered the greatest of all African players.
"Abedi Pele competed to the highest level in European football and is considered by many as a leader among African players and particularly among his footballing family. Andre plays for West Ham, his younger brother Jordan plays for Aston Villa and his older brother Rahim played for Ghana and still plays in Gibraltar.
"Andre himself is an amazingly huge talent, in my estimation, and is one of the best players West Ham United has got.
"Of course, we also have Asamoah Gyan, who is Africa's highest goalscorer in the history of the World Cup, who played for Sunderland a few years ago. Michael Essien was also extremely good when he was at Chelsea, so football is in the DNA of every Ghanaian."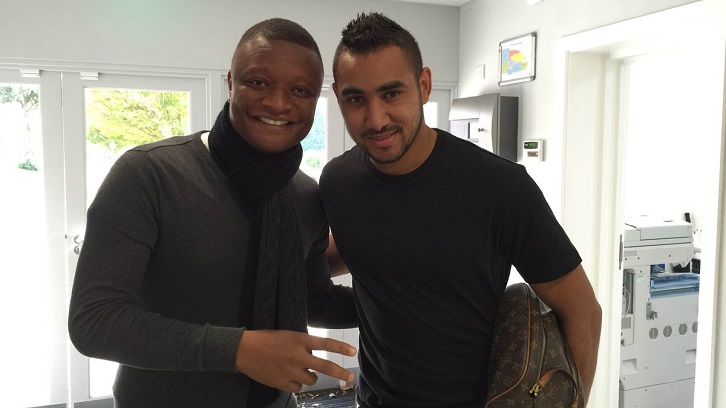 While Ghana's success as a national side is important to every Ghanaian, Osman revealed that his fellow countrymen are also eager for the Black Stars to make their mark individually.
Like his father, Ayew made a huge impact at French club Olympique de Marseille, where he played alongside Dimitri Payet, before moving to British football with Swansea City in summer 2015.
After netting 12 goals for the Swans last season, the 26-year-old joined the Hammers for a Club-record fee in August – and Osman expects him to make quite an impact.
"The Premier League is huge in Ghana," Osman confirmed. "I work with Citi fm and I can tell you that on Saturday afternoons, every corner of Accra is full of fans cheering on their team and tuning into the world's most-glamorous league.
"I think Andre Ayew has one of the greatest mindsets I have ever seen in a footballer. I remember seeing how mentally tough he was when he started playing as a child, and technically he is up there with some of the best players in the world.
"I had never seen anybody with a Swansea City shirt on in Ghana before he joined them, but they became commonplace on the streets of Accra. There was only one No10 and that was Andre Ayew, because he started scoring from the start.
People on the streets are saying 'Andre is a Hammer!' and I am sure he will try as much as possible to expand the brand of the Club

Rahman Osman
"West Ham United have yet to see the best of Andre, but it is clear that he will fight any time he wears the jersey. Already as I speak, there are lots of No20 West Ham jerseys on the streets of Accra – that tells you how much he means to us.
"Nobody would have really been interested in watching a West Ham against Stoke City game before Andre arrived here, but I and my fellow countrymen were absolutely delighted to see him play in Claret and Blue. That is how huge he is.
"People on the streets are saying 'Andre is a Hammer!' and I am sure he will try as much as possible to expand the brand of the Club, both here in England and back in Ghana."