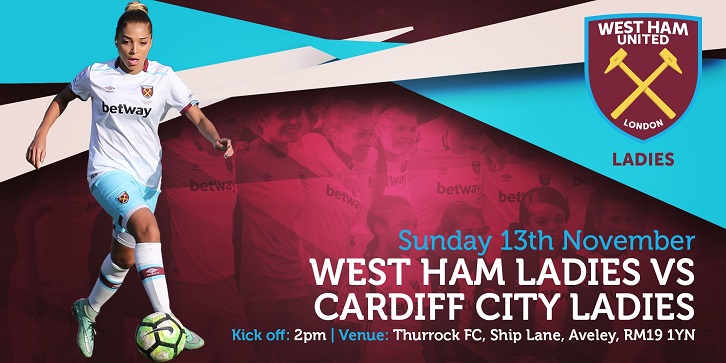 West Ham United Ladies host Cardiff City Ladies at Thurrock FC on Sunday afternoon
Hammers seeking first league victory since new management team were installed
Club became a formal member of the West Ham family in October
West Ham United Ladies first-team coach Karen Ray says long-term and sustainable success are the club's main aims.
The Hammers sit tenth in the FA Women's Premier League Southern Division, having recorded just one victory in nine matches played, ahead of Sunday's visit of unbeaten Cardiff City Ladies.
However, having run divisional rivals Keynsham Town very close in the FA WPL Plate last weekend, Ray says the Ladies are confident of turning improved performances into positive results.
However, the former West Ham player – part of a new three-strong management team alongside first-team backroom staff members Greg de Carnys and Josh Ewens – says the club has a long-term philosophy that everyone has bought into.
"Our philosophy focuses on long-term development over short-term success, with player ownership and a relentless desire to improve," she told whufc.com.
"We learn new lessons from every opportunity, and approach them with the same appetite. Problem solving is key for players and the girls keep solving everything we throw at them which empowers all of us."
"With two senior teams and four junior teams, our future ambition is to be recognised as the best place to develop as a player at all ages. We are fully aware this will take hard work and time, but with the Club's support we are prepared for the challenge."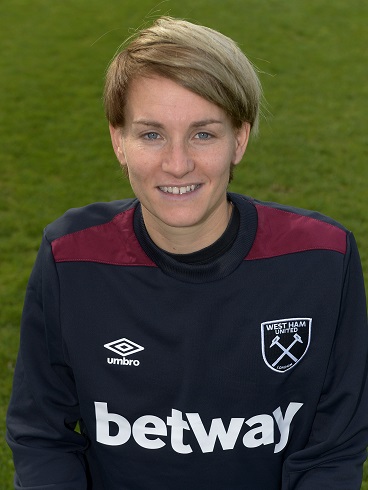 While victories may have proved difficult to come by since the change in leadership, Ray says the positive atmosphere around the club will help foster a successful future.
"It is an exciting time to be a part of West Ham Ladies; being brought in-house has certainly raised expectations, but I couldn't think of a better management team to support this. Greg and Josh bring a wealth of knowledge, experience and professionalism to every individual within the team.
"We have been made to feel very welcome by everyone at the Club and can't thank people enough for the support we are receiving. Witnessing the change has been a remarkable process that has only served to cement my love for West Ham.
"Personally I would like to thank everyone involved in West Ham Ladies; players, parents, staff, volunteers and supporters. You are all a very important part of the transition and have had an immeasurably positive impact on the future of the club.
"This is a journey and it will come with some bumps, but nothing worth having comes without hard work."
West Ham United Ladies host Cardiff City Ladies at Thurrock FC's Ship Lane at 2pm on Sunday 13 November. Admission is priced at £5 for Adults and Free for Under-16s.