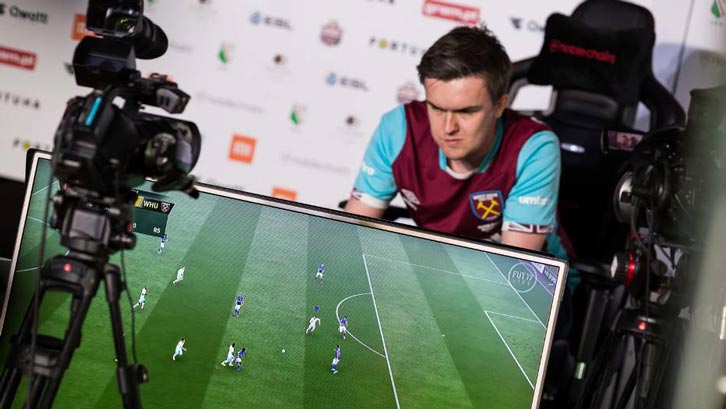 West Ham United's eSports player Sean 'Dragonn' Allen advanced to the final stages of the inaugural Legia FIFA17 Cup in Poland at the weekend, eventually finishing in third place.
 
Dragonn, fresh from defeating Mohamad Al-Bacha in a rematch of last year's FIFA Interactive World Cup final, travelled to the home of Legia Warsaw to take on eSports players from several of Europe's leading clubs.
 
Manchester City were among the competition in Poland, alongside players from Sporting Lisbon, Monaco, Valencia, Paris St Germain, Wolfsburg, Schalke 04, Ajax and the hosts Legia.
 
Following on from last month's tournament at London Stadium, which brought together professional clubs in eSports for the first time, the Warsaw tournament offered fierce competition betwtween Europe's elite.  
 
Dragonn advanced from the first day of competition to reach the cup's final six, and he continued to perform well on the tournament's second day.
 
The Hammers player impressed with his tactical discipline, but was ultimately edged out into third place, as PSG's August Rosenmeier defeated Schalke's Tim Schwartmann in the final to lift the cup.
 
Dragonn's FIFA 17 season continues with qualification for the 2017 FIFA Interactive World Cup – with the finals in London – in his sights.