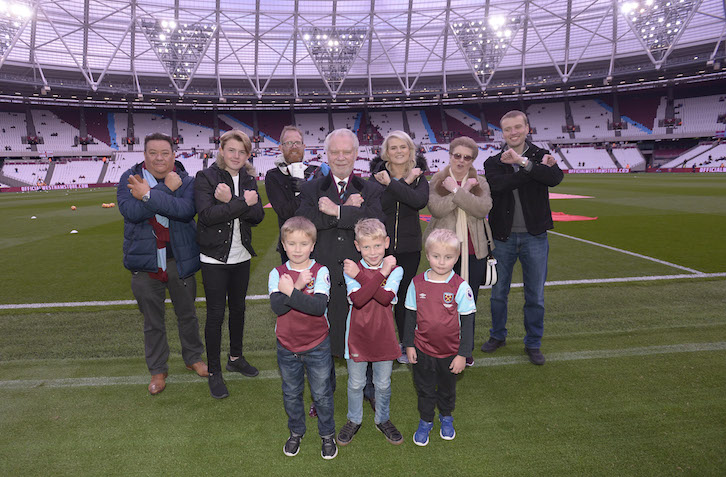 West Ham United made it a dream day for two families who have bought Season Tickets for the first time at London Stadium this season.
Due to the Club's commitment to affordable pricing, the Hammers have the cheapest junior Season Ticket prices in the top flight, and with youngsters having to pay just £99 for their seat, thousands of families are now benefitting from our amazing offer.
West Ham United have worked to ensure families and the next generation of Hammers fans are able to see top flight football for the best price possible and our West Ham families are enjoying a fantastic matchday experience.
It was a day to remember for two of them, as the Hines and Walter families were invited behind-the-scenes before the Stoke game on Saturday. They had an unforgettable afternoon meeting their boyhood heroes and Joint-Chairman David Gold.
In particular it was a special story for the Hines family who have three generation of Hammers fans and are now all able to see their beloved team in action for the first time.
Father Daniel Hines is part of a big party of nine, which includes his parents, who attend every game and loves being able to bring his two sons Joshua and Sam for the first time with the whole family sitting together.
He said: "When the Club announced they were moving into the new Stadium, my boys were approaching the right age and it was a no-brainer for us to get the £99 season-tickets.
"I have got a lot of praise for the owners and Board for setting the prices so low and it means the whole family can now come along.
"I have a number of people asking me how much it costs to take the two kids and when I say for the three of us, it is under £500 they cannot believe me. It is absolutely brilliant and this is what Premier League football should be about – being able to bring the whole family.
"I am able to come with my parents as well and for three generations of my family to now sit together makes it even more special.
"It was a great touch from the Club to invite us down for the day and we will never forget seeing the looks on the kids faces when they met the players. I think the little was a bit star struck!
"We spoke to the owner and you can see how much he loves the Club. It has been a great day all-round."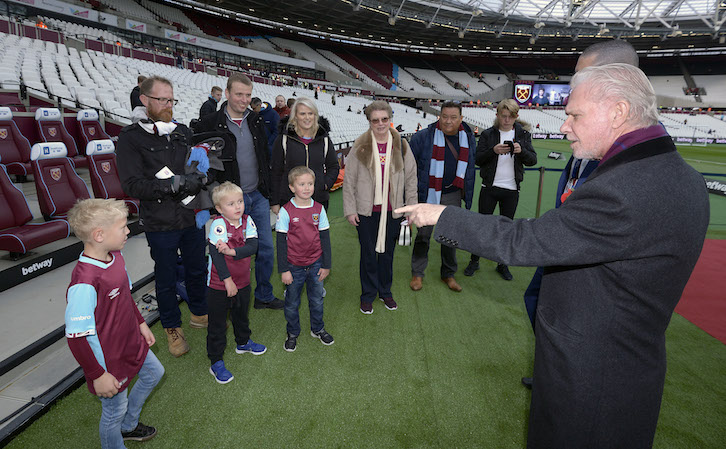 The Walters family have also benefitted from the £99 season-ticket offer and father Matt says it is now cheaper for him to bring his son Rafe to London Stadium than going to see a non-league game in Kent.
He said: "We couldn't believe it when the Club set the price at just £99 and it was crazy to think I could buy a season-ticket for that price.
"It is more expensive for me to take my boy to see a local Southern Division time by the time we have paid for the bus to get us there than coming to see a Premier League game at London Stadium. It is amazing.
"It is something that we could never do before and the cost implication was huge. The West Ham Board have given football back to the people again and that is how it should be.
"The transport links for us are amazing. We travel from Broadstairs which takes just over an hour and it is direct from where we live. It could not be any better."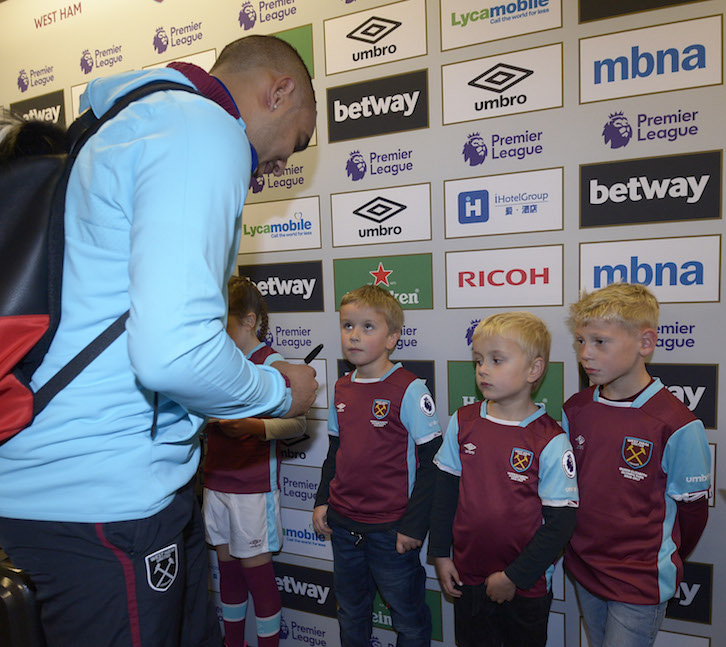 Walters believes the facilities inside London Stadium make the experience even better when they come to see West Ham in action and jokes there is one change which makes a big difference to a number of people.
He added: "The facilities inside are great and we can actually go to the toilet now! I remember the queue was going out the door at the Boleyn Ground and I had to give up sometimes!
"You can always go and get something to eat and it makes a huge difference. I will always love Upton Park and it will be part of my history, but we had to move on.
"A lot of the criticism that we now get is down to jealousy. They are trying to find things wrong, but I think it is brilliant.
"We cannot thank the Club enough for inviting us behind-the-scenes and to meet the Chairman was fantastic. We never thought this would happen and it is a once in a lifetime opportunity.
"Mr Gold is a great man and along with Mr Sullivan, they have done so much for West Ham.
"We were on a downward spiral when they came in but we have come so far in a short period.
Rafe, just 13, is also relishing the chance to watch West Ham in action for the first time on a regular basis and says he has been taken aback by the atmosphere inside London Stadium.
He said: "I love going to the games and the atmosphere, especially when Bubbles is being played and the whole crowd join in."
Despite the Hammers having to settle for a point against Stoke, it was a day that the Hines and Walters family will never forget and shows the impact the London Stadium is having on all generations of West Ham United supporters.