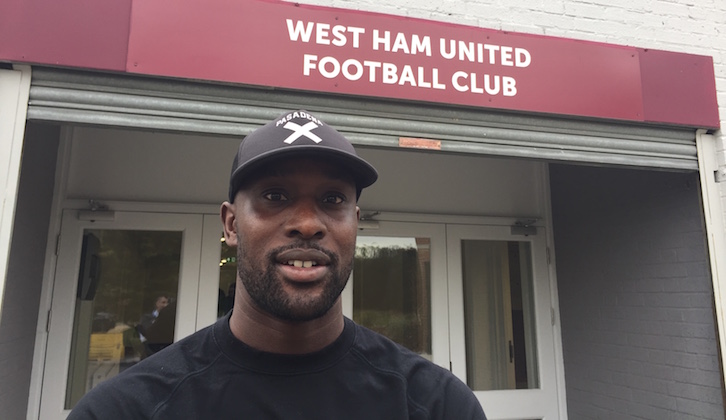 Hello everyone,
It is nice to be back at West Ham and I am just trying to keep myself fit. It is the end of the season in the America and I want to keep ticking over and plan to be here for a couple of months.  
The gaffer has allowed me to stay over and use the facilities and train with the team until January.  
It has been unbelievable since I went to the States and I have really enjoyed myself playing for Sacramento Republic. It is very different culture wise and the fans are a lot different. It is a bit of a contrast to what we experience in England.  
It has been a great experience for me.  
London Stadium is unbelievable and a bit different to what I am used to in America!  
It is a great Stadium and I have the experience of playing in front of so many West Ham fans when we played at Wembley in the Play-Off Final. I cannot imagine what that must be like every week.  
It must be unbelievable for the players because I will never forget the atmosphere that was created by the Hammers fans at Wembley that day and that will always be in my mind.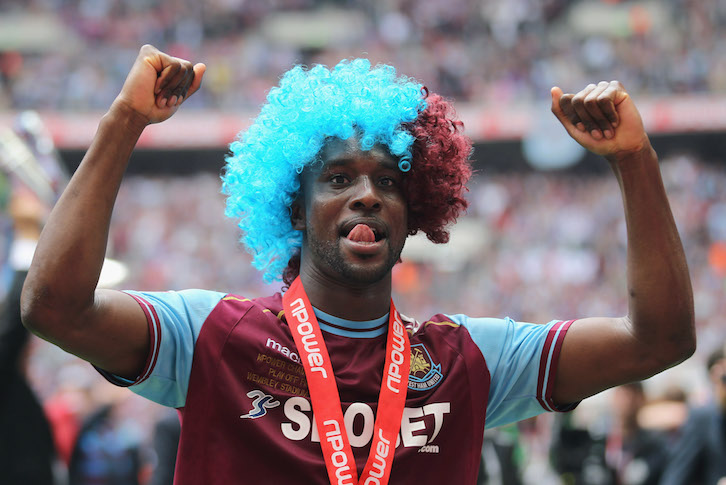 I still take a lot of pride for being part of the team that got us back into the Premier League and scoring one of the goals, but a lot has happened since then.
 
The owners have done really well for the Club and changed things around. The only way is up now.
 
The fans turned out in their thousands for us that day and having that every home game in the Premier League and other competitions must be a dream for the players to play in front of.
 
I came back for the EFL Cup game against Chelsea and although it was two of my former Clubs in action, it was nice to see West Ham come away with the victory.
 
I had a feeling they were going to win because every time I have come back they have always beaten a big team so I was very happy to see that happen.
 
I was happy to see Cheikhou get on the scoresheet and to see his confidence come back and show the level of performance he was producing last season. It was nice to see the boys enjoying their game.
 
Nobes and Ginge are still going strong – they are going as strong as Ginge's beard at the moment!
 
The gaffer is a great manager to play under and you can see they are still enjoying themselves.
 
I think we will have another strong season. The confidence has come back now and the players are all pulling in the same direction.
 
We obviously had to get used to playing in the new Stadium and it would have taken a bit of time to adjust but the last two home wins have made a big difference. I can see it getting better from now on.
 
I would have loved the chance to play alongside Manuel Lanzini and Dimitri Payet and it is all about timing in life! I always loved to play with great players and I was fortunate enough that I had the chance to do that at West Ham.
 
But you look at someone like Payet who has been nominated for the Ballon d'Or and that is a great achievement. That just shows you what he has done since he arrived at West Ham and how the Club has grown as well.
 
I hope to see everyone soon.
 
Coley