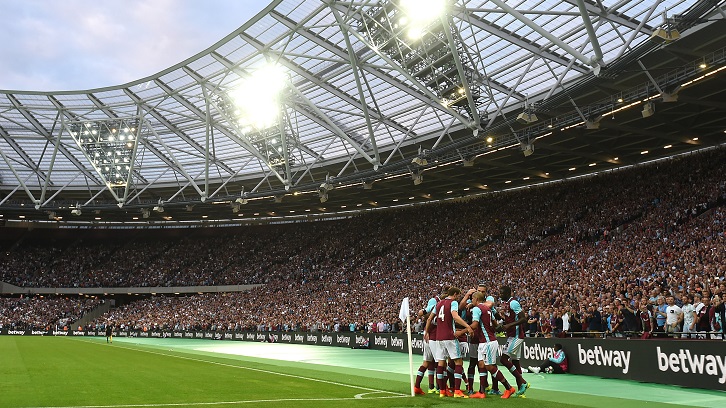 Joint-Chairman David Sullivan makes New Year's resolution to unite supporters in 2017
Board pledge to work hard to further strengthen relationship with fans
Regular meetings and fan-led initiatives are planned to resolve outstanding issues
West Ham United Joint-Chairman David Sullivan says his New Year's resolution is to further unite West Ham's Board of Directors and the Club's supporters.
 
As 2016, a year which has seen unprecedented change for Hammers fans, draws to a close, Mr Sullivan has pledged that he and the Board will help strengthen the relationship between the two in 2017.
 
"I am aware that since the beginning of the season a small number of supporters have struggled to adapt to some of the changes we have faced this year as West Ham supporters," Sullivan told whufc.com. 
 
"At the Club, we have been working hard to help supporters with this process and we have definitely made good progress over recent months, but it is my New Year's resolution to unite us completely moving forward.
"With that in mind we plan to continue meetings with supporter groups, bloggers, fan sites and supporters who engage with the Club on social media, to find out what the problems are and to do our utmost to try and resolve as many of them as possible. 
 
"This will act as a means of discussing the future of the Club and an opportunity to illustrate to supporters the challenges that we face as a Board to make certain changes.
 
"We are determined to work with supporters on areas they want to see improved."
It is my New Year's resolution to unite us completely moving forward

Joint-Chairman David Sullivan
The Club has been reaching out to various supporter groups over the last few months and have a number of supporter-led initiatives planned for the New Year.
 
And with results beginning to improve on the pitch, the Joint-Chairman and the Board are looking to build on the growing positive feeling at the Club.

"I believe we are on the cusp of seeing a lot of hard work come to fruition on and off the pitch," he continued.
 
"Whilst we know we are certainly not back to our best yet, we are picking up points and seeing the signs of the rapid improvement we need to climb the table properly.

"Contrary to what some might think, our supporters have more access to their Board than at any other Premier League club, and I am determined to use these channels to unite all of us.
 
"I know we have a long way to go still, but I can assure you I am completely committed to the task and will personally ensure that this is the focus of our Board in 2017."