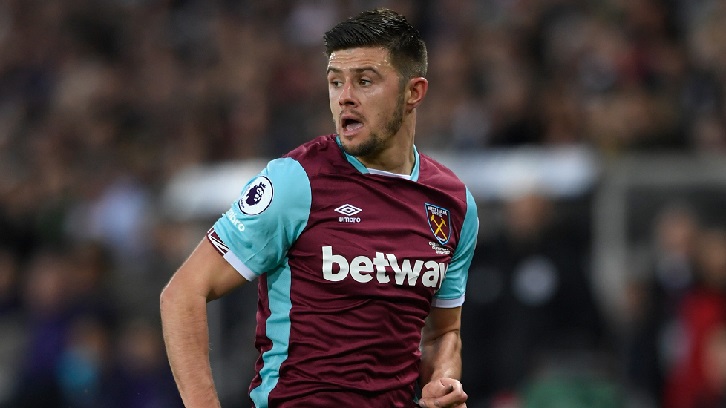 On Boxing Day, Aaron Cresswell became the 174th West Ham United player to reach 100 first-team appearances for the Club.
The No3 has been a revelation since joining the Hammers in summer 2014, making the left-back berth his own and impressing with his commitment, consistency and magical left foot.
The 27-year-old, who made his England debut in November, is now setting his sights on more milestones in Claret and Blue.
Aaron, congratulations on reaching 100 appearances! Let's start with your most-memorable moment in a West Ham shirt?
"I've got to say the last-ever game at the Boleyn Ground is my most-memorable moment in a West Ham shirt.
"We were getting beat 2-1 by Man United and everyone had seen the atmosphere before the game, with tens of thousands of people outside the ground. I think it took Man United about three hours to get in from the top of Barking Road.
"If I had to pick a game, it would be that Final Game at the Boleyn Ground against Man United. I still speak to Nobes and the other lads about it and it was a game the like of which you won't play many of in your career.
"If you ask any fan, I'm sure they'll say it was one of the best-ever times they've had at a football match and I don't think I'll top that game."
OK, how about your favourite goal of the four you've scored in Claret and Blue? All of them were decent strikes!
"Feeling-wise, it was my goal against Newcastle because that was my first-ever goal in the Premier League, but my best goal of the four was the one at Leicester. If I can get another one like that this season, I'll be happy!"
To reach 100 appearances in two-and-a-half seasons is good going. You must be proud of that achievement?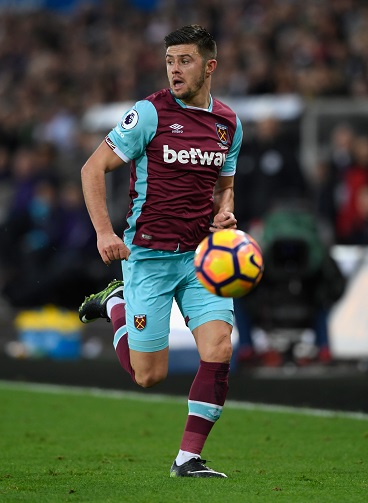 "I've been here two-and-a-half years now and it's gone very quickly," said the 27-year-old. "To reach 100 games is a great achievement at a Club like West Ham and I'm really proud of it.
"Since I joined everyone has been fantastic with me and I couldn't really have hoped for it to have gone any better, especially in the first year when I won Hammer of the Year.
"Then last year we finished seventh and won the most points any West Ham team has ever won in the Premier League, and we also got to the quarter-finals of the FA Cup and were unlucky not to get through to the semi-final."
And of course you're now an England international!
"Since I was a little boy I've wanted to represent my country and it's the pinnacle of my career. All of that is down to West Ham giving me an opportunity and my own hard work, so I can't thank West Ham enough."
So, what's next for you and for West Ham United?
"Obviously this season hasn't gone quite as well for me now, but that's in the past and I just hope we can push up that table in the New Year and finish as high as we can."