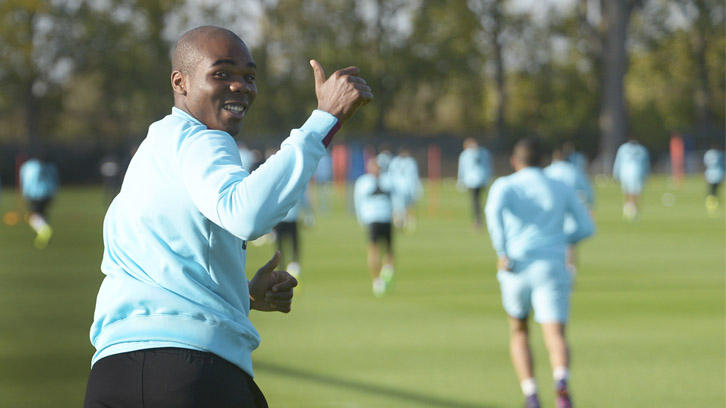 Ahead of West Ham United's run of matches over the Christmas period, Angelo Ogbonna returns with his blog.
Who knew the Italian was such a big fan of Christmas films?! Find out which one is his favourite…
Hello everyone and Merry Christmas!
I love this time of year, and I hope all West Ham supporters out there enjoy the festive period too! Let's hope we have one or two wins to celebrate.
It's strange to play over Christmas for sure, but sometimes you get quite anxious to be back on the pitch again so I think that it is good.
Afterwards, I want to do something different. I think it's good for everybody to have the football and football makes everyone happy at Christmas time. It's a bit strange that you play two days after another game here, but that is the rule.
Maybe a player can do with one more day to rest the muscles and the head, but for the game we cannot complain. It's our job.
I really like this time of year though, and I am always watching Christmas films. I have a lot. The one where they leave the baby; it Italy we call it Mama, Ho Perso L'Gereo [Home Alone].
The baby remains at home and they leave him to go to the airport. When they get there they can't find the baby and they get on the flight. Then they are so upset about the baby being at home, but the baby is really happy and enjoys his Christmas! It's a great film.
For a present at Christmas, I just want us to have more passion. More people come and see us at the Stadium because it makes me so happy to their passion and for them to see us there.
The recent results in the Premier League have been very important to us because now we can breathe a bit. But we have to keep concentrating on the next game. It's a crucial time for us and every single game in this league is tough. The spell we are about to have it just as tough as the one we have been through; you can lose any game in this league.
We're obviously taking on Swansea City on Boxing Day and I'll face my former Juventus teammate Fernando Llorente.
He is important for Swansea, I think. He is a good striker, very similar to Andy. It's very important for us to stop him and to stop Swansea because it's Christmas time and everybody wants to be happy and to get some points from the game. We have to be focused and determined about this game.
For all those travelling to Wales, have a good trip and hopefully we can deliver on the pitch.
Enjoy your Christmas, everyone!