West Ham United captain Mark Noble led a group of his team-mates as they made it a day to remember for the children at Richard House Hospice.
Noble has a special affiliation with the hospice, having grown up just down the road and has been a long-standing patron of the charity.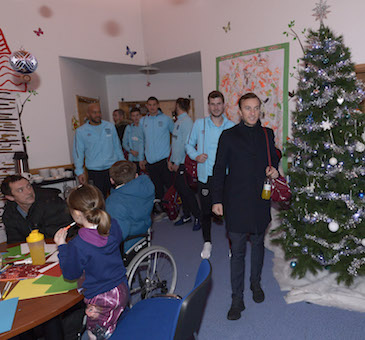 The Hammers skipper was on hand to spread the Christmas cheer around Richard House once again as he was joined by Andy Carroll, Darren Randolph, Havard Nordtveit, Sam Byram Alvaro Arbeloa and Raphael Spiegel.
West Ham United have been an active supporter of the charity since 2000 and Noble says it always gives him great satisfaction to give something back to the brave children who face life-limiting, life-threatening or complex health conditions.
Noble said: "It is great that we have been able to visit the children around Christmas time because you see the smile on the kids faces when we give them presents.
"A lot of them will remember this forever. I have seen a number of these kids over the last few years and they remember me every time. They are so bright and are very funny and it is a pleasure to come here.
"I have said many times before that it puts life into perspective. We are under pressure to get points and do well, but when you come here and see what these kids go through, it is nothing compared to what they face.
"I lived in this area and put money from my Testimonial and wedding towards Richard House because unless you come and see what goes on, you don't realise what the staff and hospice does for the families and the children. It is pretty special."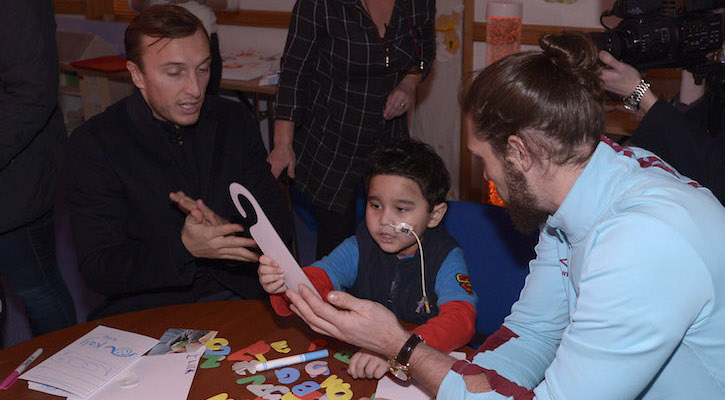 As well as handing out presents, the players took part in a number of activities with the children and Carroll knows the difference it can make to the families just before Christmas.
Carroll said: "It is nice to come and see all the kids and it is a well run place. It definitely puts things into perspective and you realise what the struggles are in life.
"We come here every year and try to give something back. We try and put a smile back on their faces and help them enjoy the day."