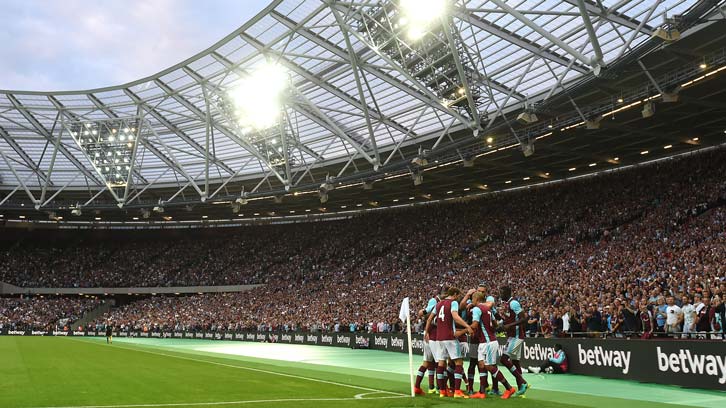 Fan blogger Joe Difford gives his take on a successful week for the Hammers...
Just like our home game against Hull from a couple of years ago, Saturday's clash was far from pretty, but showed our character and resilience to pick up all three points, even if we did have a little help from Lady Luck.
After the match, 'The Post' was named as Man of the Match as it was struck three times, once by our own Mark Noble, keeping us from conceding. When you look at which teams escape relegation battles and move up the table, it is those who are fortunate enough to get a little luck, and although our fortune is usually always hiding, it was clear for all to see against Hull.
We dominated the opening proceedings in terms of whereabouts on the pitch the football was being played, but the tempo was too slow and we were struggling to create any clear cut chances, or many half chances for that matter.
Andy Carroll was causing problems up front as he always does, but without a partner alongside him, his knock ons were falling to players in orange and black, rather than claret and blue.
Hull had most of the chances in the first 45, except for a close effort from the scintillating Dimitri Payet, who put in a dazzling display yet again, but just lacked the space to find the back of the net.
With just 14 minutes to go Mr West Ham, Mark Noble, stepped up to score from the penalty spot after Michail Antonio was softly brought down in the box. It was Noble's second goal in two games, and Darren Randolph's second clean sheet in as many games too. The Irish shot stopper was excellent again, making a number of crucial saves to seemingly cement his place in the starting eleven.
Next up for Slaven Bilic's men is a trip to Swansea on Boxing day, and if we manage to come away with all three points, we could be in the top ten if other results go our way. It is a lot of ifs and buts, but considering people were talking about relegation just two weeks ago, it is a vast improvement.
Our injury crisis is coming to an end and our squad are gelling and becoming more comfortable in the new formation, helping our defence remain tight.
As we approach the halfway stage of the season, we know there is still plenty of more work to be done, but things are looking up at West Ham United, even if it means grinding out wins to get us back to where we belong.
For more West Ham fan views or to join the conversation visit www.90min.com
The views in this article are those of the author and not necessarily those of West Ham United