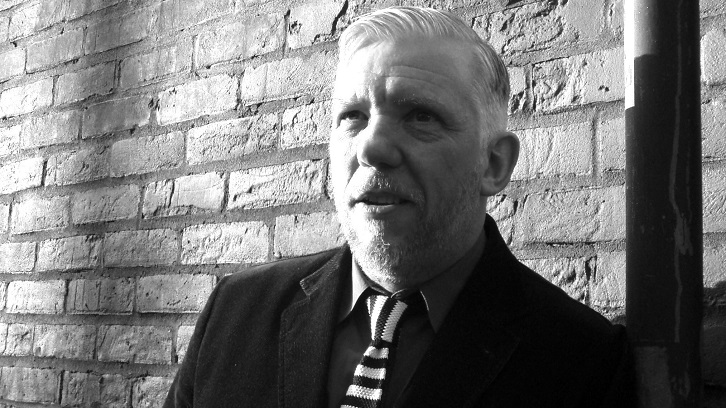 Lifelong West Ham United supporter, Canning Town native, writer and broadcaster Mark Webster on an abnormal time to be a Hammer
BREAKING NEWS! Or if you're more inclined to get your information from social media, SPOILER ALERT! Christmas is coming. OK, fair enough, no real surprise there. But the point is that if you are about to celebrate Christmas, or at least experience it, you know the kind of thing it means...joy to the world, peace and goodwill to all mankind (but not Man U! Sorry, poor cracker joke!) and Noddy Holder's granny up and rock 'n' rolling with the rest!
Ah, if only it was as simple as that, eh? The fact is, the Christmas period is never quite as serene and painless as we like to think it is. Emotions can run high. You could, on occasion, cut the tension with a knife. While at the same time, a pneumatic drill wouldn't get through that turkey. And that's not to mention the indigestion, the hangover, or the bank account! But in spite of all of that, Christmas remains something that is special. And from whichever way you choose to approach it, something with real meaning.
By now, I'm sure you've seen where I'm coming from here. To paraphrase that popular old festive ditty, we're beginning to feel a lot like Christmas. No matter how you try and deck the halls, this has not been the start to the first season in our new home that anyone wanted. Nor, I'm certain, envisaged either.
Normal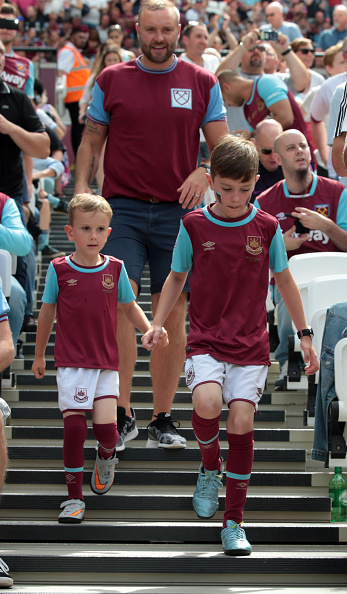 Now for me, there are some fundamental contributing factors to that.
The awkward, off-kilter start to the season that the Europa League gave us. Indeed, has given plenty of other clubs.
The fact that we were lacking crucial players at that time, and that those brought into replace, or more's the point (in an ideal world) supplement them, were expected to hit the ground running.
And that our star men are only now just starting to put a run of games together in the same eleven.
And all of this, with a brand new stadium to spend time at and come to terms with – for both players and fans alike.
Which is why anyone unlucky enough to be stood next to me for too long will have heard that I've been at pains to point out that this is not a normal season. It can't be. It never could have been. And what's more, you'll have heard me add – that is, if you hadn't already made your excuses and scarpered! – that last season wasn't a normal season, either. And that, too, could most certainly never have been!
Now don't get me wrong. I know that it doesn't make some of the pain we've had to endure in the last few months any less wounding, or annoying. But it is sometimes easy to forget – especially because of the fondest of farewells that the club, the manager and the players gave us last season – that this is not exactly the first time our wonderful club has given us the vapours.
It is very easy to try and sugar coat the memory of our team at Upton Park. Because they were more than capable of giving the full A to Z of emotions a run for their money. But, frankly, who wants perfect? I mean, where's the fun in that?
Discovering
So what is there to keep us positive while the team regroups, rallies and starts to give us the football and the results that last season proved they are more than capable of delivering?
Certainly for me, there is the experience of discovering our new home. Don't get me wrong. I, like tens of thousands of others with and before me, loved the ritual of attending the Boleyn Ground.
There is comfort in the familiar and if we were still there, I'd happily be going through the same old routine, without care or question. But that can't happen any longer. It's different now. And I don't see different as a dirty word. After all, haven't we always prided ourselves on the fact that our football club is just that. Individual. Unique. Not run of the mill.
The 2012 Olympic Stadium needed someone to call it home. It needed people off of the manor to come in and say that the arena would get the chance at the kind of legacy those wonderful games deserved. I take great pride in that.
What's more, I also enjoy the little journey of discovery I'm going on simply going to and from the stadium. Will I settle on a Plan A? Will I have a few of them? Keep it fresh? Canal walk one game, a stroll through the park and meet at The Orbit another? And do I get something to eat on the way in, or save myself for a pie in the ground? Because they are top pies (actual answer: probably both!).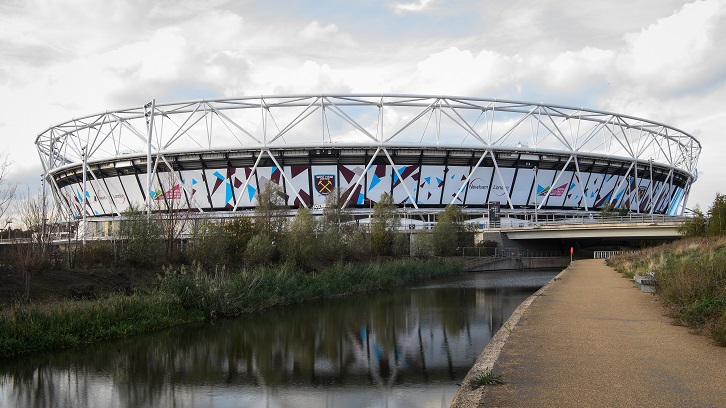 Attention
But do you know what I think I will definitely always try and make sure I do? Pay attention to what the young kids who are going to the games do. See how they are responding. How they are reacting. Because without wishing to sound like the kind of sentimental Christmas card you get from your Nan, they are the people who are going to be the future of our club. And from what I've seen from the kids who come with me and my group, and from those around us, this place, our new place is already special.
Sorry, that was indeed a bit toe-curling, wasn't it? But why not? I happen to think it's true. And it is nearly Christmas. If I can't be all soppy now, when can I?
Speaking of which, what do I want for Christmas? Well, since you're asking, nine points from the next three games, starting tonight, would be lovely, thank you?
But most of all I'd like 2017 to be the year when the London Stadium really did become our home. Because you know what they say, there's no place like it.
*The views and opinions expressed in this article are not necessarily the views and opinions of West Ham United.