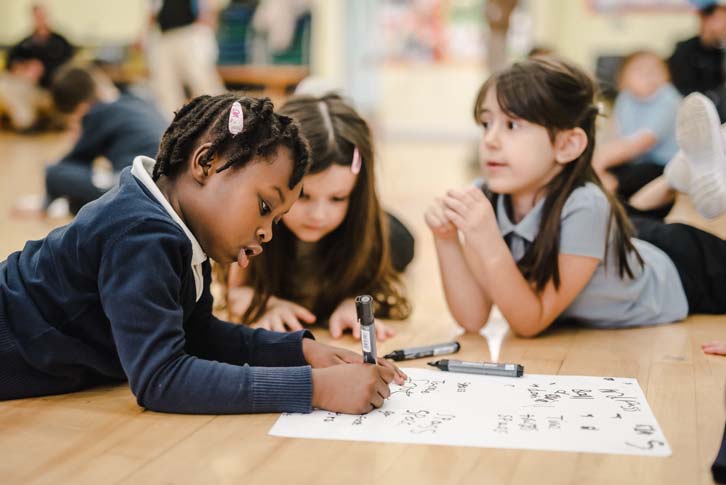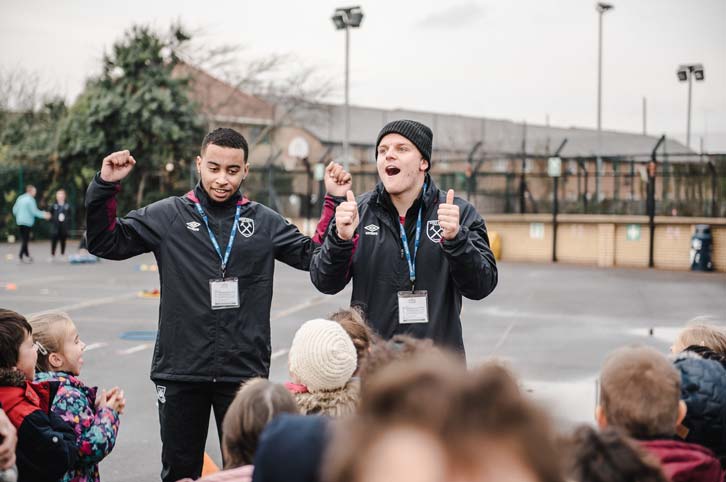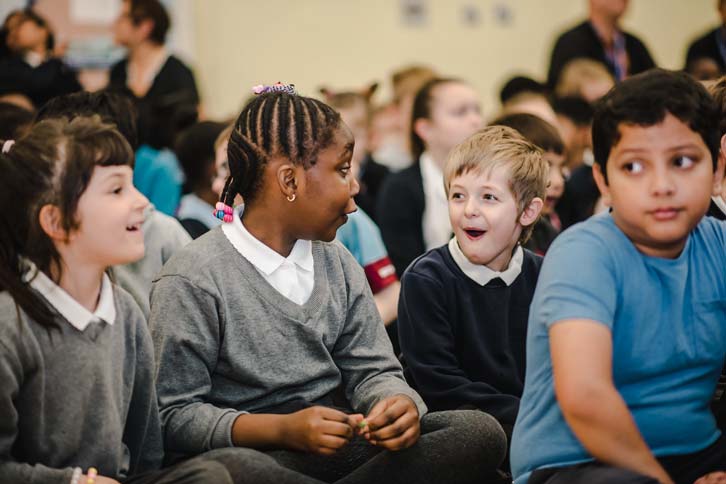 It's been a busy month for the Foundation team, with a brand new offering being snapped up by schools in our communities: West Ham United Takeover Days.
In just one-month, 13 primary schools have rolled out a free West Ham United Takeover Day, which has seen classrooms, corridors and school halls turned Claret and Blue in a whole day of collapsed-curriculum Hammers festivities. Over 4,550 pupils and 310 teachers have benefitted from the Days, which have seen a total of 6,825 hours of activity delivered by the Foundation team since the first Takeover Day took place on 10 November 2016.
The Takeover Days serve to support pupils and teachers with key learning points, with a memorable and fun Hammers themed twist.
Children are given the opportunity to wear football kit to school, and begin the day with a fun assembly hosted by the Foundation. Following this, the whole school, including the teachers, go into Hammers mode, taking part in activities that help build leadership and communication skills, improve descriptive writing skills and practice writing styles and engage pupils through a wide range of physical activities.
All activities are given a West Ham theme, whether it be a descriptive writing challenge to commentate on Dimitri Payet's wonder goal again Middlesbrough, or practicing their throwing and catching skills in a PE session with a challenge set by Adrian himself.
The days have been designed to be delivered as part of the Premier League Primary Stars programme, and follow the programme values to 'Be Inspired', 'Be Connected', 'Be Ambitious' and 'Be Fair'.
Through Premier League Primary Stars, West Ham United Foundation are able to bring the curriculum to life with a variety of fun activities suitable for different age-groups and learning styles, thus motivating children to be ambitious while teaching the importance of teamwork and fair play.
To find out more about WHU Takeover Days, or to register for a FREE Takeover Day for your school, please contact WHU Takeover Day coordinator Jacque Edouard on [email protected]
See below for an example of the Dimitri Payet-inspired creative writing from a Takeover Day