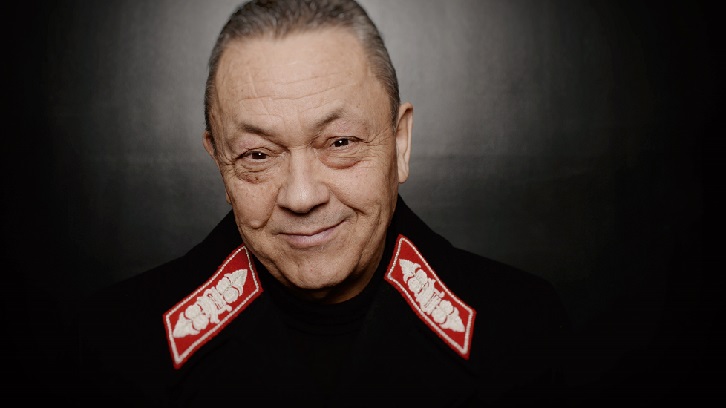 Joint-Chairman David Sullivan reflects on an important week - and seven vital points - for West Ham United
As Mark Noble said, it has been a massively important week for West Ham United.
When we kicked-off at Liverpool last Sunday, we were in the bottom three with 12 points from 14 games and were looking short of confidence and belief.
However, Slaven Bilic and the players have responded as I expected them to, with character and resilience.
The result has been seven points from three matches, two clean sheets and back-to-back Premier League wins at London Stadium for the first time.
We are up to 13th in the table, just four points off seventh going into two winnable games over the festive period. Talking of Christmas, we're offering 20 per cent off the Home shirt on Sunday, so make sure you visit the Online Store to take advantage and get your shopping done!
While a week ago things looked a bit bleak, we can now enjoy our Christmas and go to Swansea City on Boxing Day with real optimism.
Don't get me wrong, Saturday's 1-0 win over Hull City was not a good performance and we rode our luck, but we have been due some luck. However, the game was all about the result, that was the only thing that mattered.
As Slaven said himself, our first-half performance was not particularly good, but we did not let Hull score – with a bit of help from the goalpost – and then improved after some changes at half-time.
Don't get me wrong, Saturday's 1-0 win over Hull City was not a good performance and we rode our luck, but we have been due some luck

Joint-Chairman David Sullivan
The second half was better, and we created chances either side of Mark Noble's penalty.
In addition, Andy Carroll came through a full game for the first time since August, Cheikhou Kouyate and Winston Reid were immense in defence, Michail Antonio never stopped running – the whole team worked together to get the win.
I've been in football more than long enough to know you don't always get what you deserve, and Hull will feel hard done by, as I have said already, the result was all that mattered.
The way the team fought together and overcame a well-organised team with grit and determination clearly impressed the supporters, who yet again stuck with the players, who were playing their third game in seven days.
The atmosphere in the second half was very good and was another illustration of how loud it can get inside London Stadium. Thank you again for your outstanding support and another trouble-free game, and for really getting behind the team when they needed you.
We can now look upwards and forwards, rather than downwards and backwards.
If we can win at Swansea on Boxing Day, which is definitely within our capabilities, we could find ourselves in the top half of the table and nearer to where we want to be at the end of the season.
We are also getting closer to the start of the transfer window, when we hope to bring in some quality reinforcements to further strengthen the squad.
We are aware that there are some gaps to be filled, particularly with the African Cup of Nations starting in January, and you can be sure we will be working morning, noon and night to bring in the right players to help push us further up the standings.
Before then, we have two away matches to end what has been a momentous, historic year for our wonderful Football Club.
Thank you again for joining us on what continues to be an exciting and, I am sure, ultimately successful journey. The future is bright.
Come on you Irons!
David Sullivan