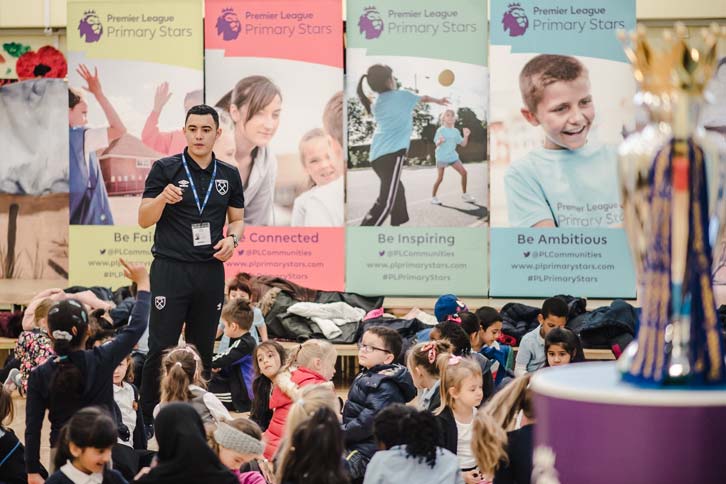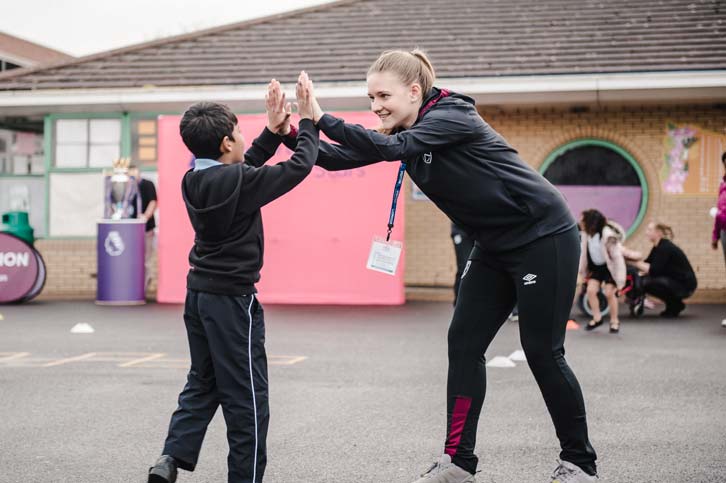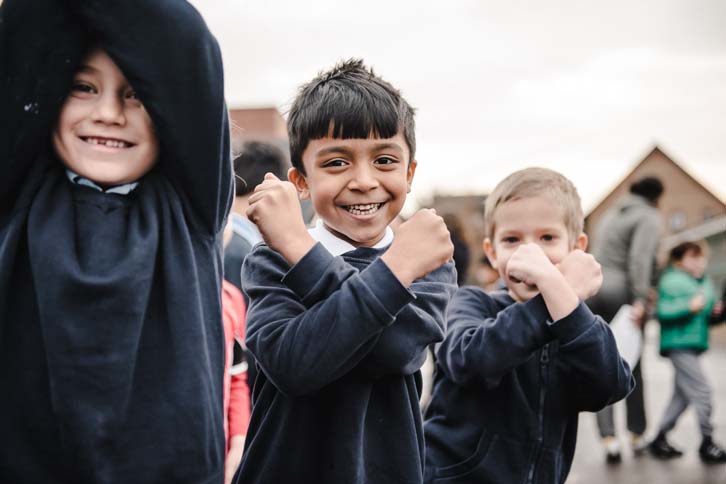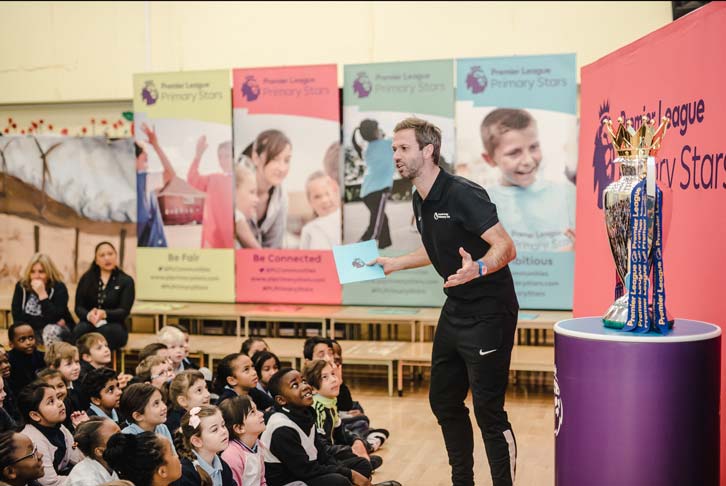 Pupils at North Beckton Primary School had a double-whammy of all things football on Friday as their school day was taken over by West Ham United and the Premier League.
Having won a competition to enjoy a visit from the Premier League trophy, the school were then further boosted by a Foundation-led Hammers Takeover Day, turning classrooms, corridors and even the school hall claret and blue!
After watching an exciting presentation from Premier League staff about the PL Primary Stars programme, the students took part in a fun West Ham true-or-false quiz before being introduced to Bubbles and seeing the Premier League Trophy.
After a handover to the WHU Foundation team, pupils were then engaged throughout the day in literacy and physical education workshops, as well as taking part in sporting challenges inspired and set by their Hammers' heroes. Pupils from Year 5 became mini-coaches for the day, learning leadership and communication skills which they were then able to put into practice via peer-to-peer working.
Every aspect of the day took on a Hammers' theme whilst maintaining a positive learning outcome for the pupils that supports their pre-SAT's curriculum. For example, students were able to develop descriptive writing skills through encouraged use of alliteration, simile's and metaphors by commentating Dmitri Payet's wonder goal vs Middlesbrough.
The Premier League trophy then toured other WHU Foundation projects, including a PL Kicks session in Beckton and a Premier League 4 Sport programme at St. Angela's Ursuline School in Forest Gate. Participants from Years 7 and 9 were able to view the trophy and grab some selfies, before engaging in a high-tempo volleyball session as part of their weekly delivery from the Foundation.
East London was the final stop on a week-long Premier League trophy tour that has taken in primary schools in Burton, Manchester and Hull creating memorable experiences for pupils thanks to the Premier League Primary Stars programme.