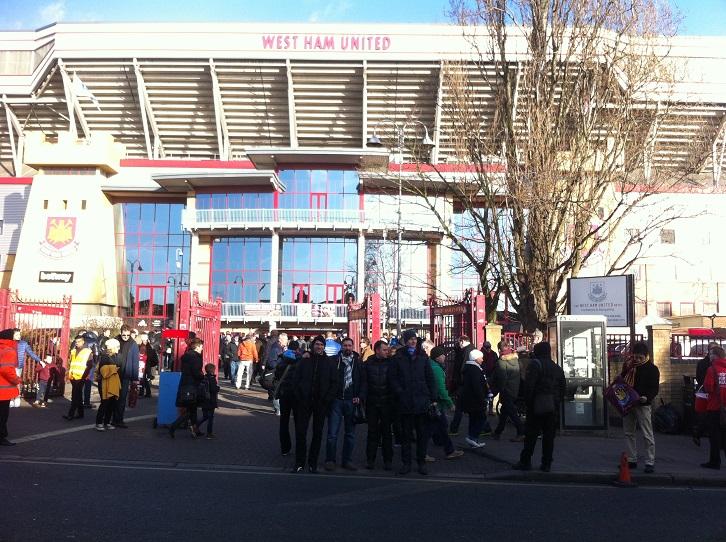 Lithuanian Hammers supporters' club was formed in 2015 by Algirdas Bajoras
Club now has more than 60 members from across the Baltic states
Bajoras and his friends plan to make a first visit to London Stadium in 2017
West Ham United have never had a player from the Baltic states of Lithuania, Latvia or Estonia.
However, that has not prevented the Hammers from attracting loyal supporters from the three countries which sit on the eastern coast of the Baltic Sea.
Among them is Algirdas Bajoras, the man who founded the Lithuanian Hammers supporters' club in 2015.
The 31-year-old is a senior engineer working for one of the largest energy companies in the region, where his passion for West Ham burns brightly.
"Me and my friends were always interested in Premier League games," Bajoras began. "So we decided to go to London to watch West Ham playing as we had heard a lot of good about the team - that they've got rich history, top players and the best fans in Britain.
"We wanted to feel that atmosphere ourselves! The first game we visited was West Ham versus Manchester United. The atmosphere was absolutely amazing, brilliant!
"From that time I decided to establish a fan club in Lithuania."
Bajoras started a Lithuanian Hammers Facebook page, which he then registered among the dozens of international supporters' clubs on the Club's official website, whufc.com.
We decided to go to London to watch West Ham playing as we had heard a lot of good about the team - that they've got rich history, top players and the best fans in Britain

Algirdas Bajoras
A year on from its formation, the page has more than 60 likes – including one from a lifelong Latvian fan who has been following the Hammers since the 1960s – not bad for a country with no apparent links with West Ham United.
Aside from discussing the Club's fortunes on social media, Bajoras also revealed plans for the establishment of a 'home' pub or club to watch matches on television in Lithuania, and for a first visit to London Stadium in 2017.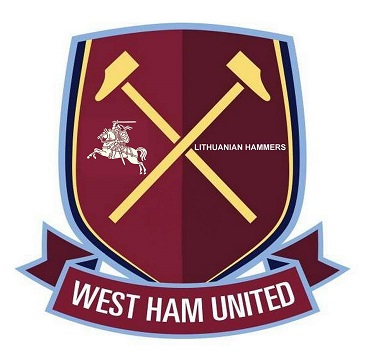 "We've only watched Hammers playing live once on the pitch, but we are planning to come over, maybe in March," he confirmed.
"Unfortunately, as we are a very young and small fan club, we watch most of the games on TV at home, with friends. We're planning to find an official place for watching matches and we are strongly working in that direction.
"I watch every game if it is on TV or the internet, personally I am looking forward to every match with great impatience."
While the people of the Baltic nations are keen sportsmen and women, football is not the most popular sport there. Instead, basketball and ice hockey take precedence.
"Unfortunately football is not very popular in the Baltic States," Bajoras continued. "However, the Premier League matches are widely watched and have become popular and are watched by many people.
"There are a few West Ham supporters in Lithuania and we also have a lifelong Hammer member from Latvia.
"In the future we hope to grow. We are a very young supporters' club and we hope that a West Ham team one day will visit the Baltics to help us build support!"
Bajoras, who names Phil Parkes, Ludo Miklosko, Billy Bonds, Geoff Hurst, Martin Peters, Tony Cottee and Slaven Bilic as his favourite all-time players, is looking forward to joining that support at London Stadium when he visits the Club's new home for the first time.
"The move hopefully will take the Club to another level," he observed, "and hopefully we will become a top-six team in the Premier League.
"Hopefully the increased revenue will bring in better players, and then we will get into Europe, and in the future become one of Europe's top teams.
"I think the outlook for the club is very good, both on and off the field. Yes, the season as started very badly but I think Slaven will turn it around and get the best from the team. Off the field, the Club invest a lot of money and time on local projects, that will continue and possibly increase over time."
If you live in the Baltic states or are visiting Latvia, Lithuania or Estonia, you can get in contact with the Lithuanian Hammers via their Facebook page here.