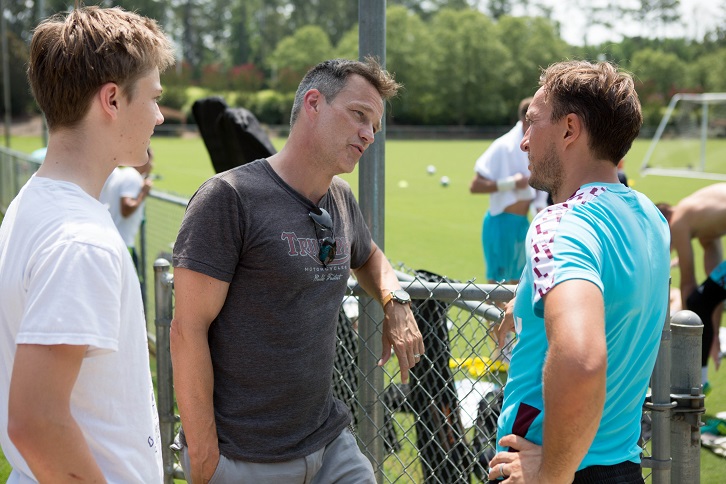 True Blood actor Stephen Moyer is an avid West Ham United fan, despite now being based five-and-a-half thousand miles from east London in Los Angeles.  He is currently back in London filming for a new ITV series and cannot wait to see his beloved Hammers in action at London Stadium…
 
I was born in Brentwood, but my great-grandmother was born on Green Street, so it's been five generations of Hammers in my family. My granddad on the other side was just round the corner too, so it's both sides of the family my whole life.
I started going to Upton Park with my old man when I was six, and I'm a Season Ticket Holder for when I'm in England.
My son Billy goes with mates when I'm not around in Los Angeles, but I'm very excited because I'm coming over to do a job for ITV for two months from August, so I'll be at the new Stadium for the first two months of games, which is just awesome. I can't wait for it.
I'm based in the States, so I was so excited to be able to come down to Cary in North Carolina to watch the team train when they were over on their summer tour.
I was filming in Charlotte the night we played Carolina RailHawks, which was two-and-a-half hours away, so I couldn't make it to the match, but I got in contact with Mark Noble and asked him if I could come and watch some training.
It was arranged and the chance to be there was amazing for me. It's absolutely ridiculous to think I was at the training session by personal invitation from the skipper Mark Noble!
He started following me on Twitter about a year ago. I was already following him, so we direct messaged each other and there I was.
It's absolutely ridiculous to think I was at the training session by personal invitation from the skipper Mark Noble!
Stephen Moyer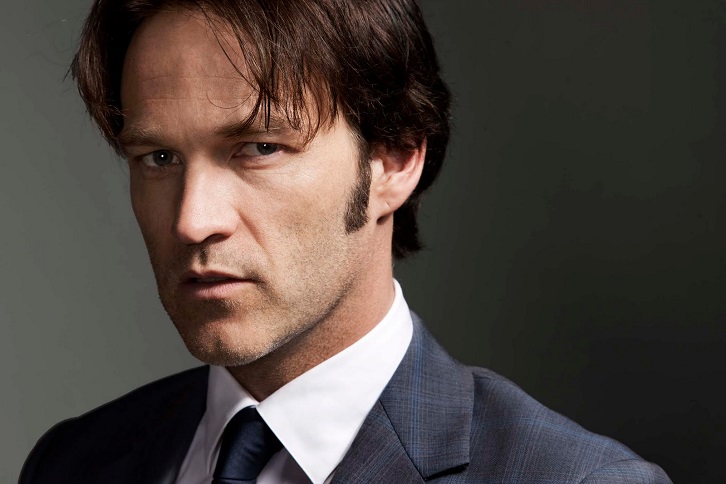 I mention West Ham over here whenever I'm asked about them, and I go crazy about it.

I find it very difficult to say the word 'soccer' so you spent most of the interviews explaining why it's called football, and why theirs is called football wrongly.

I call theirs throwball just to upset them, but I do get some mention in. My character in True Blood was from the 1870s, so he wouldn't have been talking about West Ham – he'd have been a clairvoyant if he had been! But I do aim to get it in there when I can.

The coverage here is absolutely fantastic now, because NBC bought the rights to the Premier League. It works out better for people in LA with the time difference, because it's 7am for the 3pm kick-offs and I've got kids, so I'm up with them.

The big screen has West Ham playing, and then the computer through NBC Sports has one of the other teams playing and my iPad has another game on.

NBC have changed the game over here, and it's getting bigger and bigger in America.

In terms of the other well-known fans the Club has out here, I know Russell Brand a little bit, so I've spoken to him in LA and seen some games with him.

I think the first West Ham game I went to was in 1976, when we played Aston Villa. If I remember rightly, we lost 4-1.

Then, then my son Billy was about six or seven when I took him for the first time in 2008. It was a 3-1 loss against Bolton, so that obviously boded well because both of us saw defeats in our first games!
Big Sam always seemed to beat us when he was at Bolton so he obviously knew something.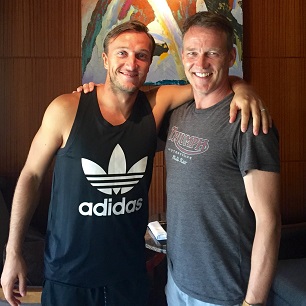 We had such a good season last year to sign off at Upton Park and I'm so excited for where the Club is going. I'm so excited for the Stadium, Super Slav has just galvanised us and made us believe too.

More than anything he has made us believe that we can do it, and Mark Noble is such a talisman, such a shaman in the middle there running ten miles per game.

His fitness level is just bananas. I think me and a lot of other people felt he should have been in the England midfield this summer. I felt Michail Antonio should have had a go, and Aaron Cresswell should have had a go too.

We were quite spoilt up front, but I really felt Antonio flying down that wing would have been a really good addition.

The future at West Ham is incredibly exciting and I'm really looking forward to my first games at our new home.