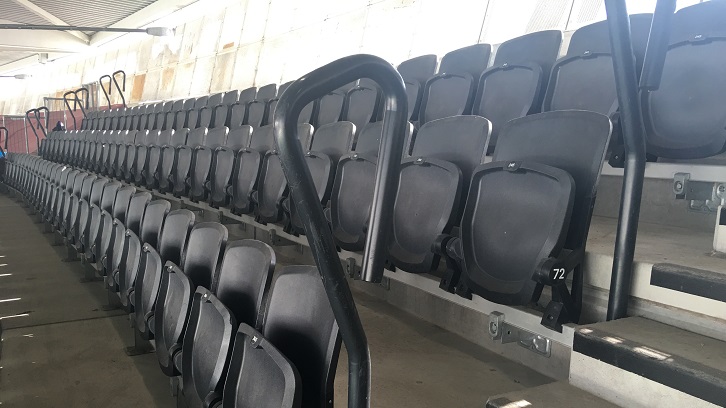 West Ham United can confirm that all allocated seats for Season Ticket Holders at London Stadium have now been installed.
 
The operators of London Stadium have apologised to those Season Ticket Holders who – due to an administrative error – were unable to sit in their allocated seats for Sunday's match against AFC Bournemouth, and at West Ham's insistence, the issue has been immediately rectified in time for Thursday's UEFA Europa League match with Astra Giurgiu.
 
Those fans who found themselves in that position were offered alternative seats elsewhere in the Stadium, but some chose not to move, leading to images circulating on social media of fans located in areas without seats. 
 
It had always been expected that, as with any new Stadium, there would be some teething problems to resolve arising from West Ham's opening matches at London Stadium, but the Club are nevertheless deeply disappointed by the inconvenience caused to those fans at the first home Premier League match on Sunday.
 
The Club has written individually to each affected supporter to apologise and offer further compensation for their inconvenience.
 
West Ham remain committed to delivering the best possible matchday experience for every fan at the Club's new home, and we welcome all feedback from Season Ticket Holders via the dedicated email address set up for them at: [email protected].