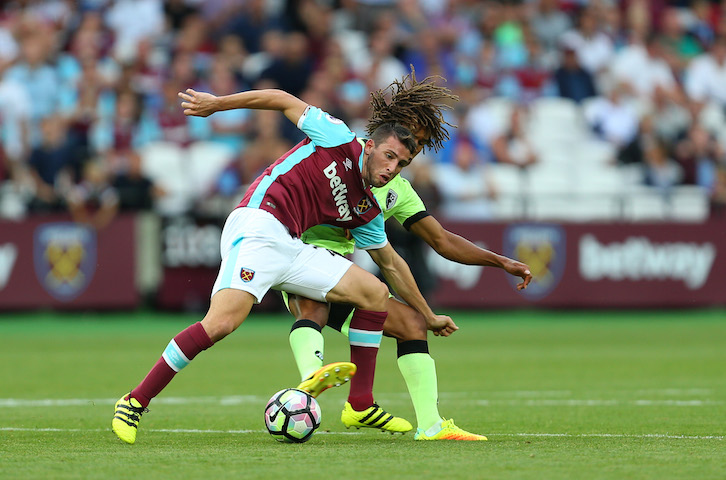 Calleri plans talks with Tevez over his memorable spell at the Hammers

The Argentine forward has netted 39 goals in 90 appearances over the last two seasons

Calleri has already settled into his new surroundings in east London

Jonathan Calleri plans to speak with Hammers legend Carlos Tevez about his memorable spell at West Ham United, but insists he already feels at home in east London.

Calleri arrives with a big pedigree having been the leading goalscorer in the Copa Libertadores, the South American version of the Champions League and is rated one of the best young forwards in Argentina.

The 22-year-old, who joined the Club on a season-long loan, was handed an immediate debut against Astra Giurgiu in the Europa League last week and showed his quality straight away when he had two efforts cleared off the line.

Calleri also appeared as a second half substitute against Bournemouth on Sunday and could have got on the scoresheet late in the game when he raced towards goal and fired his shot inches past the post.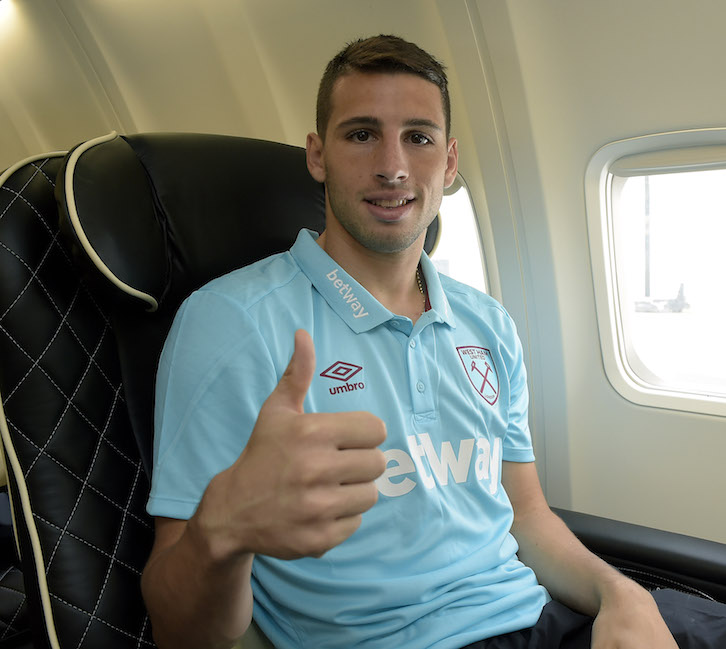 The talented forward is well aware of the impact that his Argentine compatriot Tevez had at West Ham United and says he would love to follow in his footsteps and become another big hero with the Hammers supporters.

Calleri said: "I still haven't spoken to Carlos (Tevez) about the Club, but I think we will speak in the next week or so and then we can chat about his time here.

"I feel very comfortable here and I am really pleased to be at West Ham.

"I will be trying to move forward as best possible so that I can integrate myself into the team and achieve some great things with this squad.

"My English is improving, I am trying to listen and I am understanding everything. For the moment, I am struggling to express myself as well as I would like, so I will work hard and study English so that I can speak to the level where I want to be.

"It's a lovely stadium, it has been well put together and the pitch is incredible. I feel really good here and I am looking forward to our next game at London Stadium on Thursday.

"I will try to adapt my game to the Premier League as quickly as possible and when I am well-adapted, I will be able to show this league what I am capable of doing."