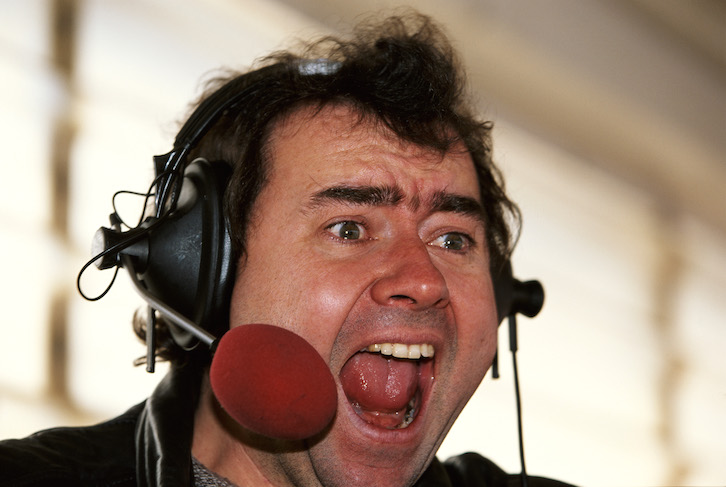 Jonathan Pearce is a well known football commentator for the BBC and works for both Match of the Day and Radio Five Live.

Pearce has been covering the Hammers for a number of years and is honoured to have been good friends with West Ham legend Bobby Moore.

The experienced journalist is full of excitement as the east London club prepare to play their first ever Premier League game against Bournemouth at the new Stadium....


You have been a regular watching West Ham United over the years. What have you made of the historic move to the new Stadium this summer and seeing 60,000 Hammers fans at every home game?

JP: "The first thing is that it disproves the doubters who for many years said West Ham don't have 60,000 fans.

"Ever since my days at Capital Gold, if fans asked me about West Ham I would always say they are a massive Club and they can be as big as Tottenham and Chelsea. It is an incredibly exciting move.

"I don't agree with people who say they got the Stadium for nothing, but what would have happened to it?

"It is making very good use of a wonderful facility and I hope West Ham keep the close atmosphere that the fans had at the Boleyn Ground.

"It will never be the same because you will never have them as close, but I hope the hardcore fans are still in there creating the special West Ham feel – especially under the lights."
You know West Ham well and were good friends with the legendary Bobby Moore. What do you think he would have made of this move?

JP: "Bobby would have applauded it because he never looked back with bitterness. He never ever said that he didn't earn as much as the current players and never criticised the developments in the game.

"I think he would have admired this move and when you go through all the West Ham legends over the years, I hope they are all recognised and not forgotten at the new Stadium.

"I am sure he will be looking down and will be very proud of this move.

"I don't think the people at West Ham would do that and they are too sensible for that. The owners are too passionate about their football club and they will want the legacy to go with them.

"Clubs who have moved into new Stadiums have found it difficult, so the fans need to get going right from the very start. I am there for the Watford game and cannot wait.

"I was at the Boleyn Ground for the final ever game and I got emotional on the radio. It will always be in our hearts but we move on now and this will be a very exciting chapter.

"It will be strange for West Ham fans moving into the new Stadium but they have got to embrace it."
What have you made of the new signings during the summer?

JP: "I have been following the new left back for the last couple of years and he looks a very good player.

"Ayew is also a good signing and I feel with the squad that West Ham now got, they can push into the top five."

 
You have seen some great players over the years. Where does Dimitri Payet fit into that?

JP: "He is up there with the likes of Alan Devonshire who was a wonderful player. He has got the potential and I followed him for a long time in European football.

"This is just his second season and if he can stay at West Ham for a long time he has so much to offer."
What have you made of Slaven Bilic and the job he has done at West Ham United?

JP: "They have got an animated and passionate man in charge of the team in Slaven Bilic. He is tremendously vibrant to be around and he kicks every ball.

"He was a very good player and very under-rated. He is very clever with the way he manages players and is tactically aware. He deals with players very well and has got the fans right behind him."