Ahead of West Ham United's Premier League curtain-raiser at London Stadium on Sunday, whufc.com provides all the very latest updates from your Founders feedback enquiries.

It is a vital way to communicate with our loyal supporters and we promise we read each and every one. They help to shape the action taken to improve your experiences at the Stadium, so please keep emailing us your thoughts, good and bad, to [email protected]. 
 
The Club is delighted to report that the shuttle buses for supporters with accessibility requirements have been very well received thus far and a total of four buses will again be in service, before and after the game on Sunday. Supporters will be collected from platform 13 of Stratford Station, near the Jubilee Line.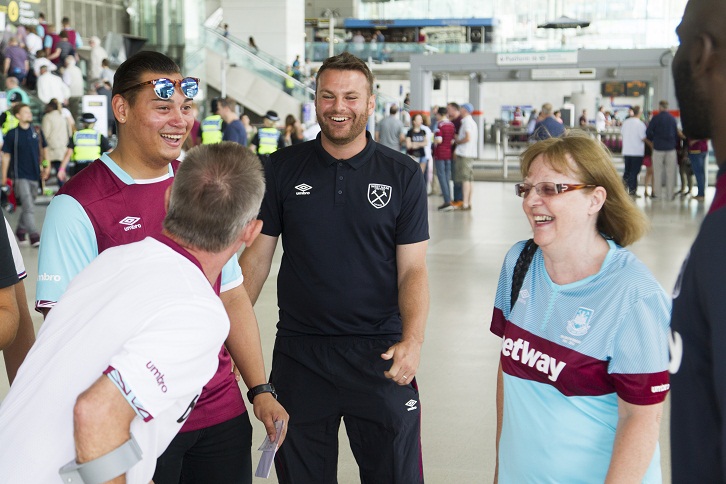 Directly in line with your feedback, the dress code in The Boleyn bar has been revised to allow supporters to wear home colours. Please note, however, that the dress codes remains as issued at the start of the season for all other Club London lounges, bars and dining areas.     
 
You will already have seen that the Stadium will be operating at a capacity of 57,000 on Sunday, as set by the London Stadium Safety Advisory Group. In order that this be extended to the full 60,000 in the coming weeks, we again ask that supporters be considerate and respectful of one another, particularly our disabled, junior and elderly ticket holders, and remain seated during the game.          
 
On a similar note, supporters are reminded that, just as it was at the Boleyn Ground, drinking alcohol in view of the pitch is strictly prohibited.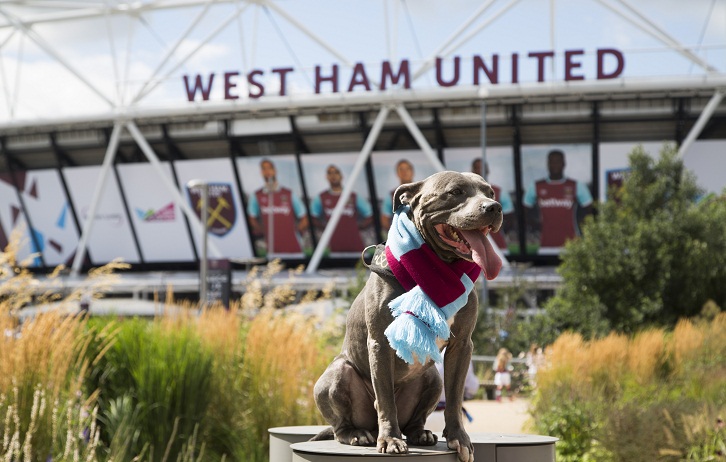 In terms of ticketing, the 20 windows of the main Ticket Office, outside the Stadium Store, will be open from 10am until 7pm on Sunday. Tickets for the return leg of the Hammers' Europa League tie with Astra Giurgiu will be available to purchase after the game. Elsewhere, the five North Stand ticket windows will be open from 1pm and will close shortly after the 4pm kick-off. 
 
Meanwhile, Claret Members who were successful in the ballot for Bournemouth can expect to receive a paper ticket for Sunday's fixture. Those tickets have already been dispatched.
 
Supporters have also been asking about upgrading Under-16 Season Tickets for individual matches. You are very welcome to do so, but you must visit the Ticket Office before the game to make the requisite payment. Any persons trying to enter the Stadium with an incorrect age concession ticket will be denied entry, the ticket will become void and will be confiscated.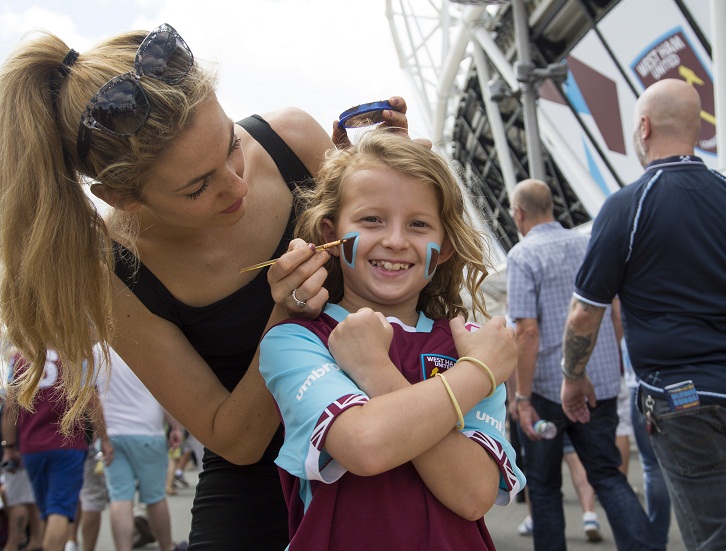 Thousands of you have been pouring into the Stadium nice and early to take advantage of the catering discounts on the concourses. Given our Founders' great feedback on the offers, we are pleased to announce that the early-bird offers will now be in place for the whole season! 

And to make it quicker and easier to get your hands on a matchday programme, supporters will find more programme sellers on the Stadium concourses on Sunday.      
 
Additionally, the turnstiles and concourses will both be open a full two hours before kick-off on Sunday, while Club London Members can gain access to the hospitality spaces two-and-a-half hours before the game begins.       
 
Sticking with the concourses and on the basis of the excellent feedback received, concessions and Club London bars will continue to serve up to an hour after the final whistle. And so, just as you asked us, supporters can enjoy refreshments on the concourse while waiting for the crowds to disperse.  
 
Those arriving in good time will also see face painters on the podium for supporters, young and not so young, wishing to show their true colours on Sunday.   

Supporters should also note that the Stadium WIFI is being installed in stages, over a number of months, and should be finished later this year. 

Finally, the first installation of Champions Place is now complete and supporters whose stones are already in situ have been contacted directly to inform them of the exact location of their stone. 
 
Supporters are reminded that while final works on the Stadium podium continue, Champions Place is only accessible on West Ham United matchdays. Please direct any specific Champions Place enquiries to [email protected], remembering to quote your order reference number.