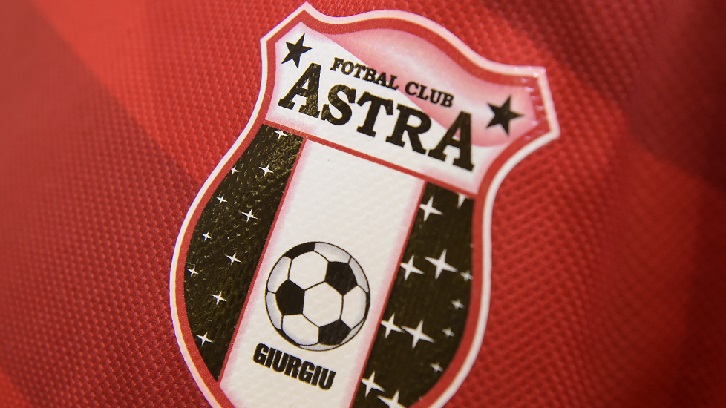 Romanian football journalist Emanuel Rosu gives the lowdown on Liga I champions Astra Giurgiu...
 
Astra Giurgiu v West Ham United again! What is your reaction to the Europa League draw?

"For Astra, it's like reaching a final. The current state of Romanian football is so bad, that these kind of games make us think of what real football smells like.

"The main talk over here is about insolvency and bankruptcy – a lot of teams have disappeared or got relegated because of their immense financial problems.

"Our results on the European stage are average at most, so an opponent like West Ham couldn't have come in a better moment. It's going to be Astra's final of the season. They are no strangers to the financial problems, so it's going to be Astra's breath of fresh, quality, air."

How are West Ham thought of in Romania? We have played Poli Timisoara, Steaua Bucharest and Astra in European competition, while Ilie Dumitrescu, Florin Raducioiu and Razvan Rat have all played for the Hammers, so are Romanians aware of the Club?

"The Premier League has millions of fans over here. West Ham has a rather special relationship with Romania for all the reasons you've mentioned. The fans haven't forgotten the two games against Steaua [when the Romanians prevailed in the 1999 UEFA Cup second round] and regard them as a reference when it comes to wonderful European evenings!

"Even though none of the three Romanian internationals produced an impact in east London, they always spoke highly of the club, its fans and culture.

"You can even spot West Ham shirts every now and then at the games played in Liga I. The English expats also had a contribution. With so many having West Ham as their favourite club, West Ham's games get good attendances in the Romanian bars as well."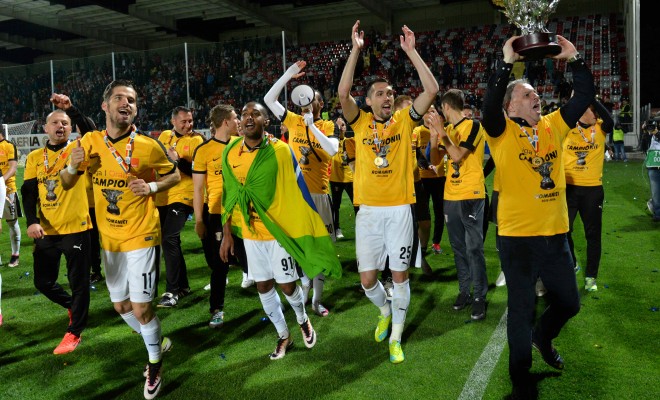 Astra won 4-3 on aggregate last season and went on to win the Romanian title. Did victory over West Ham inspire their domestic success?

"Definitely! That was the moment when they realised they were on for something big. The enthusiasm which followed that victory was absolutely huge.

"Astra lived from that energy boost for many months! Literally! The club had problems, they suffered in many ways, but managed to stick together and those two games always served as the perfect example for their inner force.
"Although West Ham didn't field its best players last year, it was still a win over a very important Premier League club. The two games against West Ham were the season's highlight at Astra without any doubt."

With Manchester City facing Steaua Bucharest, are Romanian football fans excited about their battles with English teams this month?

"'Excited' is a modest word to use in this context. Let's just say that the tickets for Steaua Bucharest's home UEFA Champions League qualifier with Manchester City sold out in less than 24 hours after being made available online, so Steaua was thrilled to welcome English visitors.

"Astra is facing some rather disturbing times at the moment but West Ham's name served as a healer for many of its wounds. The two games between Astra and West Ham are a highlight in the club's European CV, so the name of its opponent attracted interest even for the neutrals.

"Also, there's the Payet effect. After the amazing goal he scored against Romania at the Euros, Dimitri surely made people stand up and clap even if they weren't in the mood to. The goal was just too good!"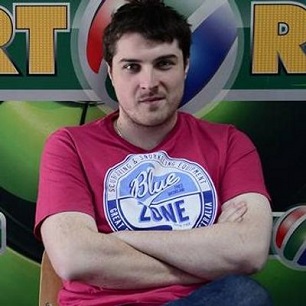 Last season's match-winner Constantin Budescu appears to be on the verge of returning on loan from Chinese football. If he is playing, would that give Astra a big boost?

"His situation was complicated for a long time, he hasn't played much in China, so his current level is an enigma for everybody. He says he is fit and ready to go, but the reality is sometimes more difficult to handle than it seems at first glance.

"For Astra's level, Budescu is class and they will like for him to show that as soon as possible. How soon? It's up to him."

Last season, Astra won! Can they win again?

"Judging by their current form, I'd say it's impossible. Judging by the big problems the club as a whole is going through, I'd see myself forced to repeat: impossible.

"Astra missed their coach, Marius Sumudica, at the end of last season due to suspension, and will miss some key players against West Ham.

"More important than anything are the passion and the togetherness that saw them through a year ago. If they can remember the feeling and make it possible again, I'd say they can put up a fight. But judging on today's key details, I'd stick with 'impossible' when asked if they can beat West Ham."