Alphonse Areola says West Ham United's supporters have a big part to play in their Club's UEFA Europa League round of 16 second leg with Sevilla.
The largest Claret and Blue Army ever assembled for a home game will fill London Stadium to capacity on Thursday evening, with around 59,000 Hammers set to make up the vast majority of the 60,000-strong crowd.
That huge and loyal support has served West Ham well on home turf this season, with David Moyes' side netting 34 goals and scoring in all but two of the 20 games they have played in east London this season.
And Areola believes a cauldron-like atmosphere would provide him and his teammates with a big advantage as they seek to overturn a 1-0 first-leg deficit against their Spanish opponents.
The fans are going to be important for us and we're going to do everything possible to win that game
"Every week we're playing big games, especially here in the Premier League, where we have big opponents, but it's a different atmosphere in Europe," said the France goalkeeper, who is no stranger to grand European nights, having played 30 times in the UEFA Champions League and Europa League for Villarreal, Paris Saint-Germain, Real Madrid and West Ham.
"We know that the fans will be really important for us as well because we felt the last time we played in Europe that they were pushing. I think they're going to be important for us and we're going to do everything possible to win that game.
"They just have to be themselves. Away and at home, we can hear them, and they will be important to give us that second breath and to push us to commit and do our job and put pressure on Sevilla as well."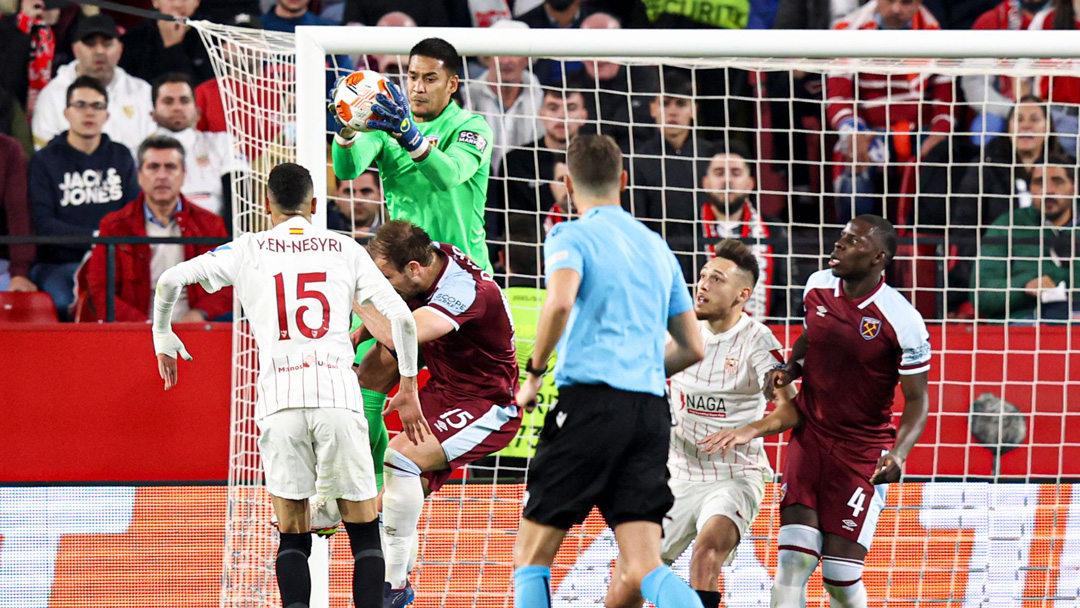 While the fans will undoubtedly do their job off the pitch, Areola is confident the players will do their job on it, having pushed the record six-times Europa League winners and La Liga high-fliers hard in the first leg at the Ramón Sánchez Pizjuán Stadium.
"I think we played well," the 2018 FIFA World Cup winner observed. "We were unlucky to not score, but I think we have to keep going and keep pushing as we've done, and hopefully we'll score on Thursday.
"The gameplan is to play well, to do what we have to do and obviously win the game. We have to score one goal more than them, so we have to push and keep our focus on the game and what we have to do.
"It's an important game for us because we have to win to go through, so it's an important game, and we'll do everything to go through because we are all dreaming of going further and far in this competition."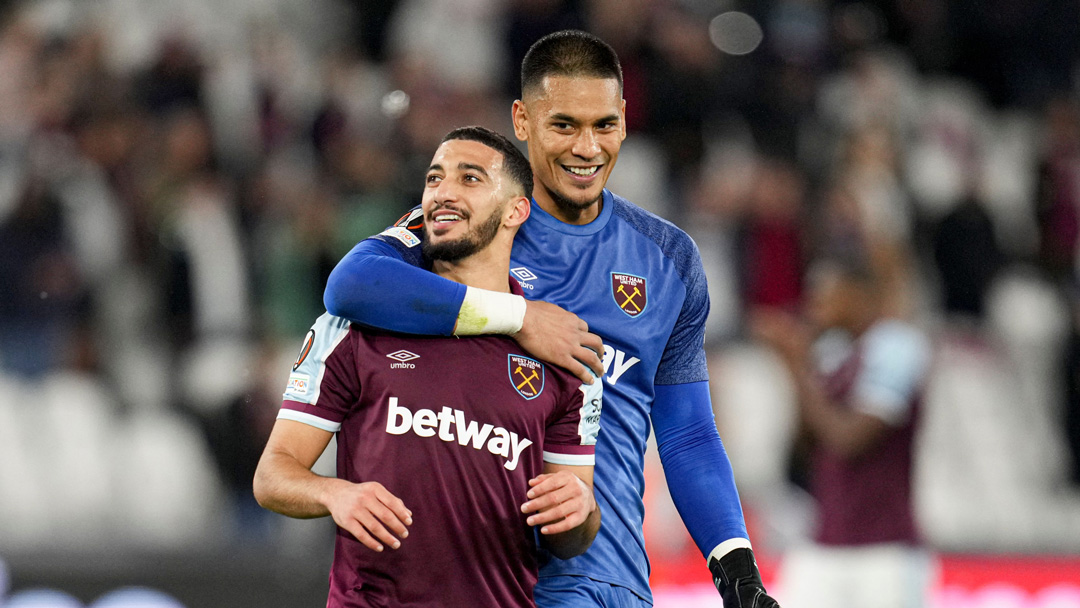 Sevilla have never previously lost to English opposition in the Europa League, having not only knocked out Wolverhampton Wanderers and Manchester United on their way to lifting the trophy for the sixth time in 2020, but also overcome Liverpool and Middlesbrough in the 2016 and 2006 finals, as well as beaten Tottenham Hotspur on their way to winning the tournament in 2007.
In fact, the only English team to avoid defeat by Sevilla in the Europa League was future West Ham manager Sam Allardyce's Bolton Wanderers, who scored a 1-1 group-stage draw in December 2005.
Areola therefore knows the size of the task approaching the Hammers, but he says the squad is far from daunted by it.
"I think we're preparing for the game normally," he confirmed. "Obviously it's a different game, a European game, but we know what to do. We know what we have to do, so we'll prepare for the game and be ready before the game and during the game.
"It's not an impossible job. We showed that we are here because we've done a good job and we have to just play our game and win the game, that's it.
"There's no more pressure on us because we are playing this game. As I said, we're just preparing normally, tactically, and we just have to recover our players as well because we played a lot of games in the last weeks. We have to be ready. We are ready and we have to win, that's it."